Hot on the heels of an Oscar nomination for her incredible performance as Tonya Harding in I, Tonya, actress Margot Robbie is slowly taking Hollywood by storm. Her stock rose considerably due to the immense commercial success of Suicide Squad in 2016 and her performance as Harley Quinn was one of the few things about the movie that was lauded by critics and fans alike. However, the mark of an actor or actress is often determined by the types of roles they play, compounded by their own penchant to experiment and do something that would otherwise be considered outside their comfort zone. So ...
Read Full Post
Directed by Craig Gillespie, the biographical sports comedy is based on the real life of Tonya Harding (played by Margot Robbie), who rose to infamy because of her involvement in the attack on her fellow skater. Photo: Screenshot Sports rivalries can add excitement to games by raising the stakes and making the experience more intense and thrilling for both the participants and viewers. But there is also a dark side to such rivalries, especially when they get out of control, turn ugly and overzealous fans or over-competitive athletes take things to dangerous levels. This is exactly what ...
Read Full Post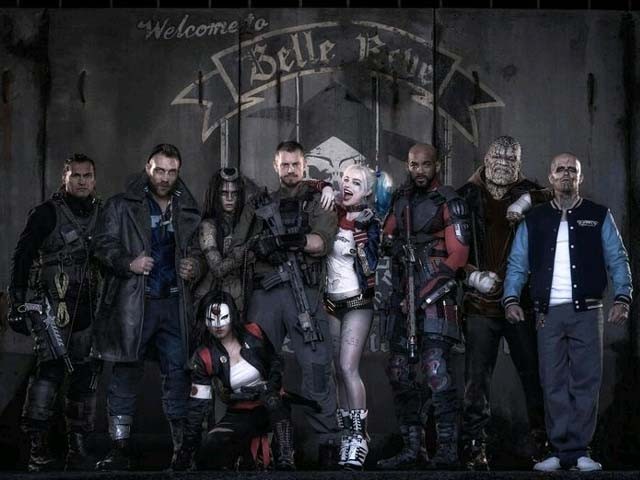 I don't think there was any movie this summer that was as widely hyped as Suicide Squad – the third film in the DC Extended Universe's (DCEU) cannon of films – after 2013's Man of Steel and this year's Batman VS Superman: Dawn of Justice. And you can understand DC wanting to hype up the movie considering how disappointingly Batman VS Superman fared earlier this year, critically and commercially. So, Suicide Squad; the premise is fairly simple. Viola Davis plays Amanda Waller, a high-up government agent who decides to assemble a taskforce containing the worst of the worst; rogues, thieves, ...
Read Full Post
For the past couple of days, I simply can't stop tossing and turning in my bed. You know what keeps me up? Pale skull-like expressions and a grotesque smiling face, the stuff your most terrible nightmares are made of! But far from being scared, to be perfectly honest, these nocturnal images have psyched me up for the imminent arrival of the sociopath supreme. With just four days left until the release of Suicide Squad (2016), the thought that lingers in my head and keeps me away from slumber-land is; will Jared Leto's joker be as psychotically impressive as Heath Ledger's in ...
Read Full Post