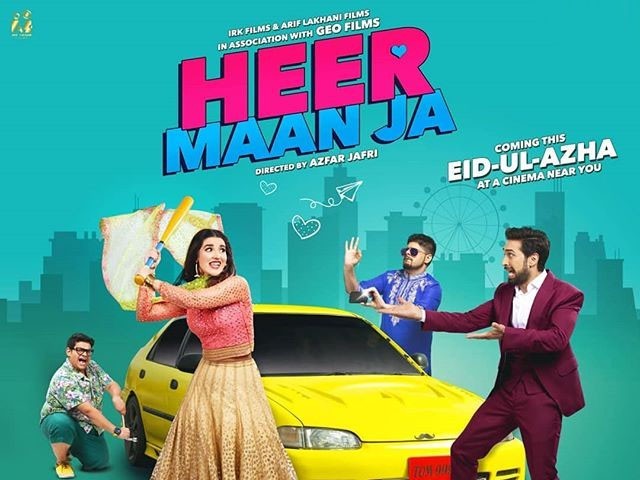 With three star-studded films released on Eidul Azha – Heer Maan Ja, Parey Hut Love and Superstar – the competition to succeed at the box office was fierce. In this race for ratings, Heer Maan Ja truly stood out for its unique narrative. IRK Films introduced us to the world of Heer (Hareem Farooq), a young soon-to-be-married woman on the run from her conservative family. However, along with its entertainment aspect, the movie propelled its viewers to reflect on its hidden message about honour killing as well. Including a socially important message, Heer Maan Ja fulfilled its duty of responsible filmmaking. All in all, the movie emerged as a winner ...
Read Full Post
Actress Aamina Sheikh is set to grace the big screen with her dramatic role as Zareen in the upcoming drama film 'Cake', which is set to release this March. Her command on acting and dialogue delivery is impeccable! The depth of characters she portrays effortlessly on screen is unconventional for Pakistani dramas and films. I chatted with Sheikh and talked about her upcoming film, how she juggles her personal and professional life, and her experience working on Miss Veet, Pakistan. How did you venture into acting? Throughout my academic career, I did theatre as an extracurricular. I was always involved in the ...
Read Full Post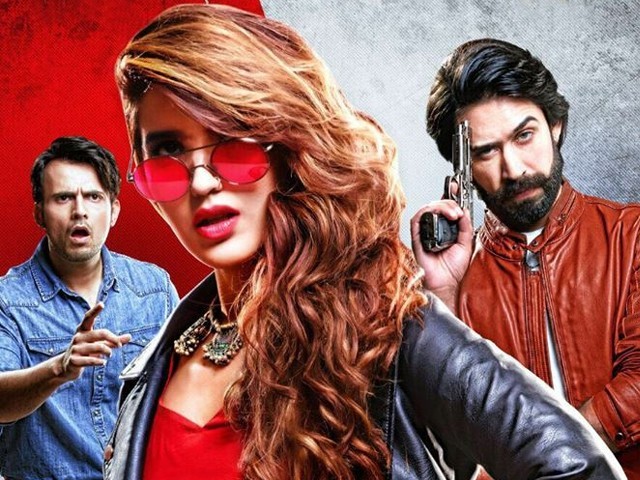 The year 2018 has just begun and Pakistani cinema is all geared up with new releases for the new year. It is indescribable how good it feels to see our filmmakers trying their best in the capacity that they can, to keep producing films in a timely manner. Parchi is one film that created a lot of hype from the start, be it for Hareem Farooq's fierce character, the catchy music, or the fact that this will be the first Lollywood film to be released in Saudi Arabia and France. The director, Azfar Jafri, started his career with Siyaah and ...
Read Full Post
Five of the most talented actors, Ahmed Ali Akbar, Hareem Farooq, Shafqat Khan, Usman Mukhtar and Ali Rehman Khan, star in the upcoming feature film Parchi. Good-looking, well-groomed and polished – to varying degrees, these actors are show business professionals. Hence, they understand the difference between acting and modelling and rely, almost exclusively, on their histrionic abilities when working as actors. Films and television shows are vastly different from fashion shoots and commercials. They rarely need good looks, clothes, jewellery and accessories. And they certainly do not require affectation, artifice and fake accents. Not everyone in the cast needs to have flawless ...
Read Full Post
The upcoming romantic comedy, Balu Mahi, has created a lot of hype over social media and for all the right reasons. We don't know much about the movie aside from the fact that Osman Khalid Butt takes the lead as Balu, alongside Ainy Jaffri as Mahi. Sadaf Kanwal makes her debut in acting as well. In anticipation for its release, fans have already begun enjoying Balu Mahi's title song, performed by Asim Azhar and Aima Baig. Recently, the Balu Mahi team started a Balu Mahi dance contest over social media. Featured in the video were Butt, Hareem Farooq, Zainab Ahmed, ...
Read Full Post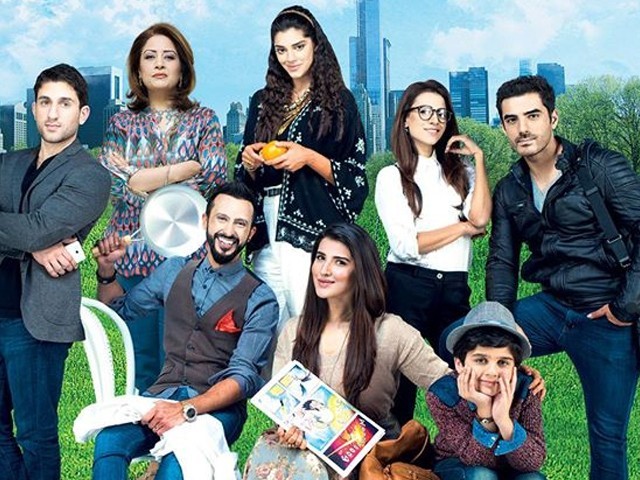 All those who were praying for Pakistani cinema to revive, it's finally time for you to cheer up. Mehreen Jabbar is a well-known figure in the Pakistani entertainment industry and for good reason, because she's all geared up for her new movie Dobara Phir Se. The movie provides a platform to some well-known actors and actresses including Adeel Hussain, Sanam Saeed, Hareem Farooq, Ali Kazmi, Tooba Siddiqui and Atiqa Odho. Hareem Farooq, Adeel Husain, Ali Kazmi and Sanam Saeed on the set of Dobara Phir Se.PHOTO: Dobara Phir Se Facebook Page Dobara Phir Se has been marketed really well considering it ...
Read Full Post
In this recent most episode of Sanam, Ayla (Hareem Farooq) has finally spoken to lawyers and has insisted that she was subjected to mental torture by her husband, Harib (Osman Khalid Butt) and also is trying to convince Shehroze (Emmad Irfani) into marrying her so she can make Harib jealous. Okay. That's a lot of weirdness. Harib and Shehroze have cleared up their misunderstandings – and Shehroze and Aan meet each other at the breakfast table. Yes, Aan brings Harib breakfast every day. More weirdness. To top it off, Aan lectures Harib about how he was responsible for Ayla sending the ...
Read Full Post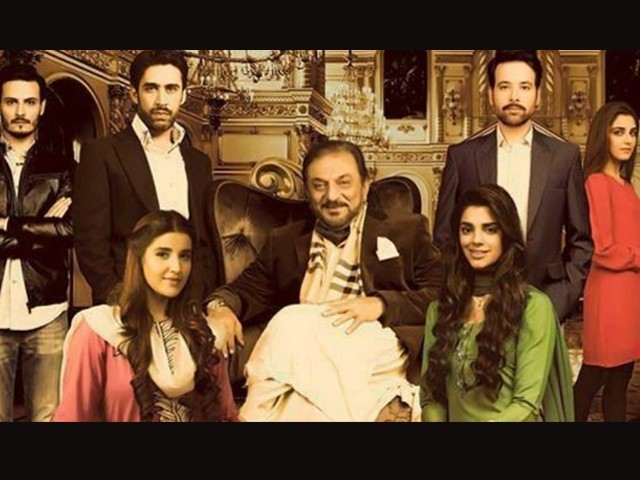 Over the past few years, the media has emerged as an extremely powerful force in Pakistan. With the evolution of freedom of media and the revival of cinema, I personally feel Pakistan has upped their game in this particular industry. People worldwide may beg to differ, especially after having watched Homeland and Zero Dark Thirty. Due to the broadcasting of such shows and movies, one naturally thinks Pakistan is a backward feudal and extremist country, harbouring terrorists and a place where women are not respected by their male counterparts. Living abroad, it hurts me to see how the international media portrays my country. Yes, Pakistan does have its fair share ...
Read Full Post
Over the past few years, Pakistan has witnessed a boom in its film and drama industry. This has come as a blessing for most young and struggling actors. Previously, our industry had a handful of skilled actors, the same faces, and barely any room for new talent, which proved to be quite mundane for the audience. Due to the mass awareness and globalisation, we've witnessed the mushrooming of numerous sitcoms starring new and fresh faces, such as Mawra Hocane, Osman Khalid Butt, Hareem Farooq, Adeel Hussain and the list goes on. It's rather refreshing to see that directors and producers have taken it upon themselves to cast ...
Read Full Post
2014 has given us some amazing Pakistani dramas, which have not only enthralled drama buffs but have also made an impact in representing our industry. Our dramas often present realistic plots, pertaining to our society, and this year has been no different. In fact, the content has only added more colour to our hall of fame. Therefore, it would be worthwhile to dwell upon some of the best Pakistani dramas from 2014 and relive the climaxes, the stories and the ideas that have accompanied us throughout the year. 1. Mohabbat Ab Nahi Hogi Neither were the cast member nor was the writer of ...
Read Full Post