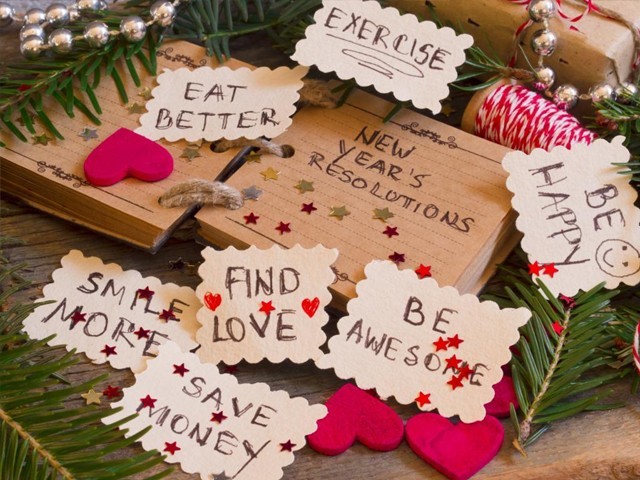 There's a lot of talk and literature on the five stages of grief; you may even know them by heart. It's great if you know; grief is tough to deal with and people should be introduced to its stages and variations. However, there are other things too which recur yearly, that people should be prepared for. Last year, my best friend Seher called me on December 31st, saying: "Maryam, this is it. 2018 is the year." I immediately recalled our conversation on December 31, 2016, when she revealed to me that 2017 would be the year. But I love that girl to bits, so ...
Read Full Post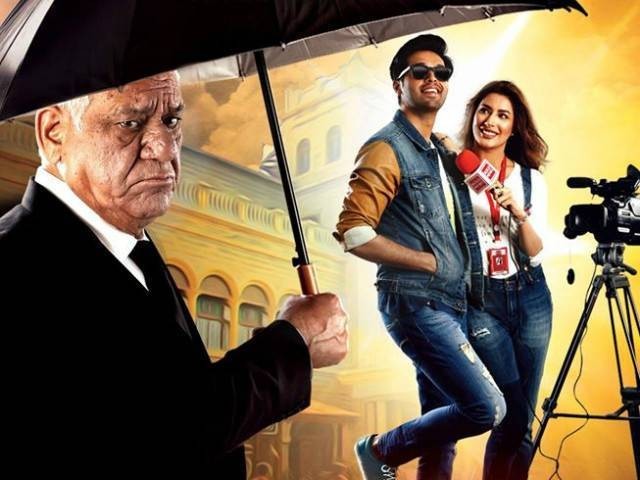 Let me admit that I did not know who Nabeel Qureshi was before entering the theatre to watch Actor In Law. I did not watch Na Maloom Afraad (2014), primarily because of its eerily similar appearance to Hera Pheri (2000), until I watched it a couple of weeks back. Nevertheless, the trailer of Actor In Law was intriguing despite, yet again, giving a similar feel to that of Govinda's Kyo Kii… Main Jhuth Nahin Bolta (2001), which was similar to Liar Liar (1997) of Jim Carey. I was intrigued because it's not very often that you get a chance to see Om Puri in a Pakistani film. If Actor in Law was made 30 years ago, Amitabh ...
Read Full Post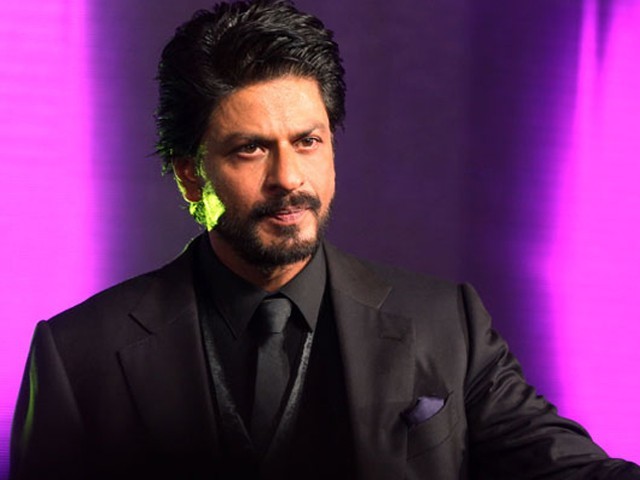 The longer you keep wine, the better it ages, becoming premium in value. However, when you age beer for too long, it goes bad. You don't have to be a genius to figure out which direction Bollywood badshaah Shah Rukh Khan is heading. From 1992-2007, SRK had absolutely everything. He gave Bollywood one blockbuster after another. The evergreen Dilwale Dulhania Le Jayenge (DDLJ) ran for a record 1,000 weeks as SRK emerged as the undisputed 'King of Romance'. He was every director's delight. From 1993 to present date, the father-son duo of the late Yash Chopra and current Yash Raj chief Aditya Chopra have only directed SRK. From 1986 to ...
Read Full Post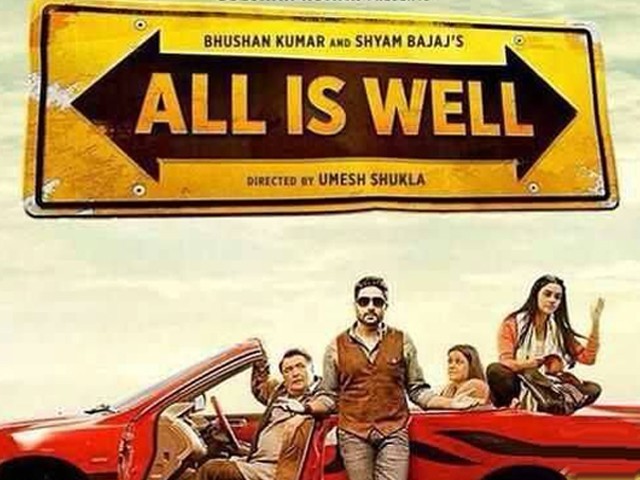 All Is Well is a family-oriented movie directed by Umesh Shukla. Prominent cast members include Abhishek Bachchan, Rishi Kapoor, Asin, Supriya Pathak and Mohammad Zeeshan Ayub amongst others. First and foremost, if you don't plan on wasting your precious weekend, you should avoid going to the cinema to watch this movie. By a long shot, All Is Well is anything but well; as a matter of fact, it is an abomination. Predominantly, what made the movie worse is the dull script, which drags far too long, and the poor acting with forced comedic situations come off as crass and obtuse. Simply put, it is not funny ...
Read Full Post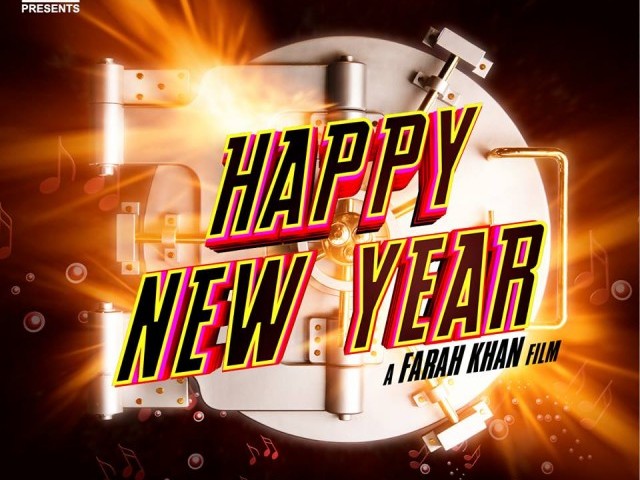 Farah Khan (the choreographer-turned-director) brings another enterprise titled Happy New Year, with her ever-favourite 'superstar' Shahrukh Khan. A brief introduction to Happy New Year is that it's produced by Shahrukh and Ghauri Khan, is overstuffed with actors and is a tale of revenge. Charlie (Shahrukh Khan) plans to take vengeance from Charan Grover (Jackie Shroff), because of whom his innocent father (Anupam Kher) was locked behind bars for 12 years. To execute his plan smoothly, Charlie gathers a team of misfits, including a self-declared Parsi stud named Tammy (Boman Irani) who is a specialist at breaking sophisticated locks, a partly deaf, former army bomb squad expert, ...
Read Full Post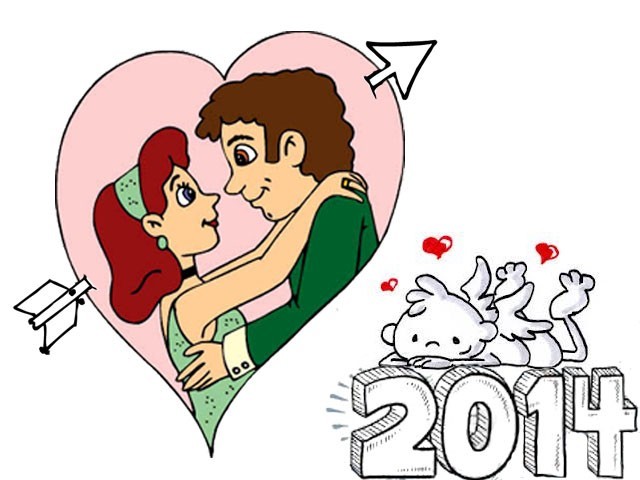 Another December is almost gone and panic sets in again like every year since my marriage. It is because I realise that like every past year, I seem to have missed sticking to most of my carefully formulated new year's resolutions. I was never much of an ardent new year resolutions buff until I got married. Since my marriage, my resolutions are all centered around matrimony and how I, the better half, the second wheel in this rather complex relationship, can make it better. Fact of the matter is, December is the time when even the most eternal pessimists among us ...
Read Full Post
Although many of us do not admit to it, we do believe or follow some superstition at one time or another. We may cross our fingers for good luck, wear a lucky 'dress or shoes', get married on a rainy day for a long and happy marriage or even stop a dog from howling to prevent death. Some people grow certain plants in their homes or keep a money plant for financial success, while others avoid resting under a peepal tree for fear of ghosts and witches. And then, there are the mysterious superstitions about the full moon or ...
Read Full Post
The authors of this post are Maria Niazi and Tamreez Inam. It's that time of the year when we reflect back at the year that was and look forward to the next one. So we opened up the news and all we saw in the articles that took stock of Pakistan's top stories of 2012 was plane crashes, terrorism, Veena Malik's antics, and porn. Wow, that was depressing. We know this is not all that happened in Pakistan, so we've decided to come up with a list of our own. Here is our list of the stories that warmed our hearts, moved us, inspired us ...
Read Full Post