Suffering in a living hell due to the state's failure to deliver justice, widows, orphans, bereft parents, brothers and sisters are the living victims of Pakistan's blood feuds. Regrettably, blood that is shed to fulfil a primeval need for justice when it is late or denied does not inspire organised outrage. It is lethal vigilantism dressed in chivalric semantics that would leave the ghost in Hamlet decrying "murder most foul". The unending bloodshed is perceived as murder rather than a murder condoning cultural practice worth challenging. Tragedies languish in solitude in the absence of a dedicated social movement. Prisons are filled with self-righteous murderers upholding ...
Read Full Post
Turning a theatrical drama into a full length movie is not an easy job and in most cases, it proves to be a challenge for the writers and directors. The endeavour becomes even more challenging if the theatrical drama in discussion is 'Titus Andronicus' written by William Shakespeare. Director Bornila Chatterjee must have experienced an overwhelming series of trials while working on her latest project, The Hungry. It is an Indian movie starring Naseeruddin Shah as Tathagat Ahuja and Tisca Chopra as Tulsi Joshi. The remaining cast includes Antonio Aakeel, Neeraj Kabi, Sayani Gupta, Arjun Gupta and Suraj Sharma. As per reports, The Hungry is scheduled to be screened at ...
Read Full Post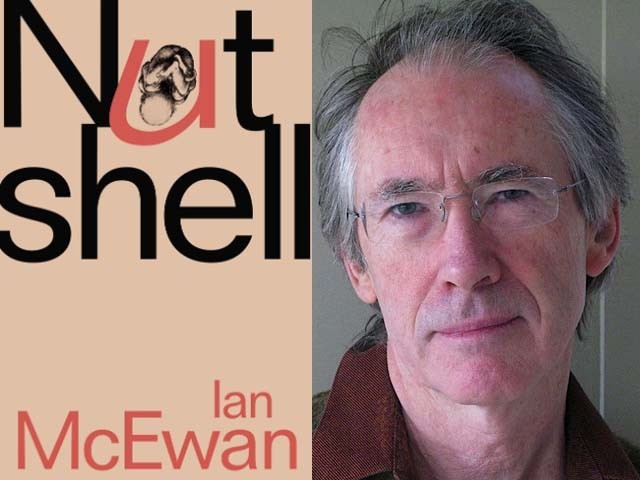 There is nothing quite like the fictions of Ian McEwan in British literature. Though quintessentially 'English' in essence, his books are rendered unique, by the shocking precision of language, the wonderful economy of the prose and his macabre explorations of uncharted territories. McEwan's books are boundless in their depth and beauty, baffling and oblique, and even mystifying in craft, narrative and technique. And though, some of his recent books have been unfortunate missteps, with Nutshell, his latest book, he evokes the haunting resonance and shimmying splendor of his earlier novels such as Enduring Love, Saturday and Atonement. Nutshell is an intelligent and compelling novel that uses Hamlet's plot as a backdrop and ...
Read Full Post
Growing up during the turbulent 80s in Karachi, I was never fully aware of the Kashmir issue. As a matter of fact, Kashmir was just a faraway scenic land for most Karachiities. It was largely irrelevant in the bigger scheme of things and it barely evoked sympathy from within us.   A certain event strengthened this notion back in 1989. After my matriculation exams, I was trying to brush up my general knowledge in order to apply for a course in the Pakistan Army. A certain piece of news caught my attention regarding rigging in the General Elections in Occupied Kashmir. This inevitably led to ...
Read Full Post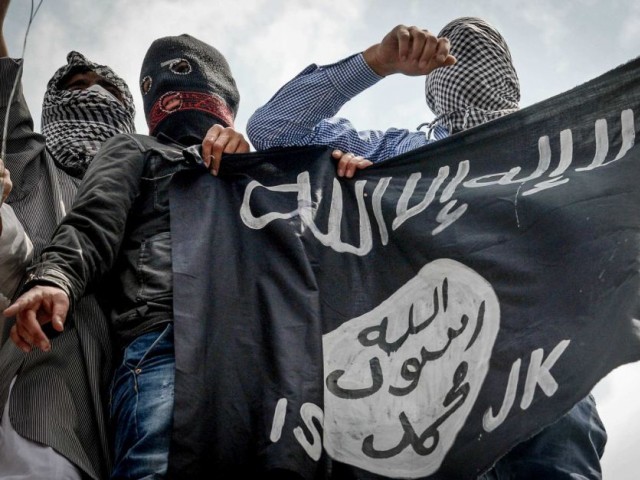 I must warn you – there is nothing new to read here. There is nothing here that spells 'recipe for changing the world'. There are no prescriptions or solutions to the horrors we are witnessing today or have witnessed yesterday. From our birth to our death, we are in a constant struggle to defeat our own monsters and demons on a daily basis, with silent victories and failures in self-improvement, relationships with family and friends, spiritual and economic prosperity, and learning and taking care of health. The awareness of how well prepared we are in terms of dealing with the monsters ...
Read Full Post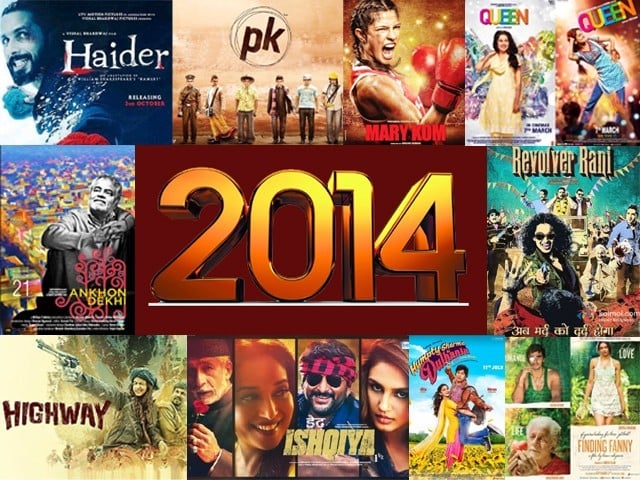 2014 was a year of experimentation for Bollywood. Actors rediscovered themselves in terms of performances and directors went the extra mile to showcase movies and tales which provided sheer amusement to audiences. This roundup is about the 10 best Bollywood movies of 2014 and the only movies which, in my opinion, gave us the whole package – great performances, great songs, applaud-worthy scripts, fantastic storylines and capturing dialogues. To clarify, I am not talking about the highest grossers here, just quality entertainers. So here is my take on the top 10 Indian movies of 2014: 10. Finding Fanny –  Photo: File Finding ...
Read Full Post
Being Hamlet Every time she's invited to a social event, she finds herself in a little bit of a dilemma. Mind you, she is very social, loves chatting with a crowd and is popularly thought to be the life of a party. But the decision making to go, or not to go, to an event always weighs heavy on her mind. It would have been easier if the decision to not attend the party had been taken a couple of days after the invite was received and regrets had been offered to the host, rather than a last minute excuse on ...
Read Full Post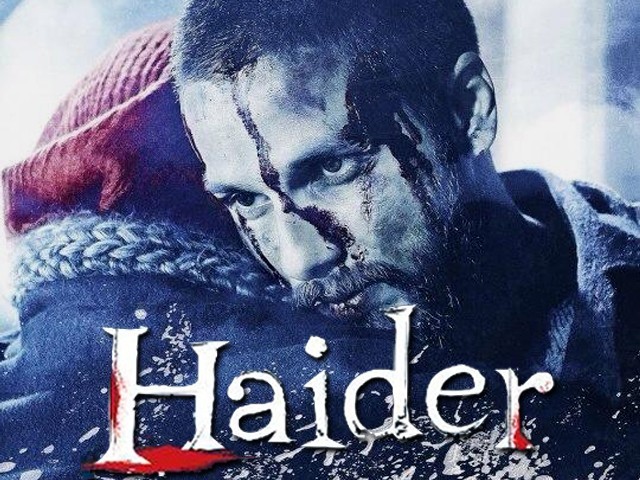 This is not a review of the film 'Haider', but an evaluation of the strong political reactions it has generated. This review is unsuitable for adults easily aggrieved by unfavourable judgement of their political views. Vishal Bhardwaj has established himself as an artist who likes to prod controversial subjects, just to see what happens. While the film itself boasts an impressive rendition of Shakespeare's magnus opus, set to the beat of dazzling musical numbers, and jaw-dropping footage of the embattled valley, what truly stands out is its boldness. India: 2/5 stars While Haider managed to successfully squeeze its way through tight grasp of the Central Board ...
Read Full Post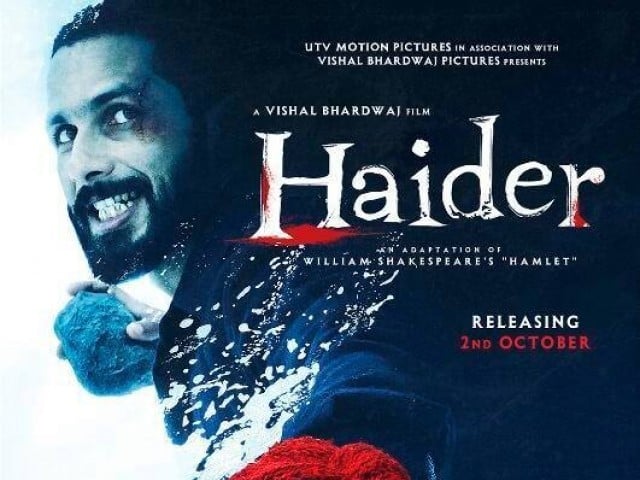 William Shakespeare, in one way or another, is an inspiration for every writer. In Bollywood, there is only one director, Vishal Bhardwaj, who has always done justice to Shakespeare's plots and has done exceptionally well in entertaining the audience. Omkara and Maqbool are good examples of this. This time again, Bhardwaj, along with Basharat Peer (a Kashmiri journalist), has penned down an adaptation of Shakespeare's most ambitious play, Hamlet. After R… Rajkumar and Phata Poster Nikla Hero (the masala entertainers), Shahid Kapoor was offered perhaps the most complicated role of his acting career; a role that needed thorough understanding of the character, ...
Read Full Post