The squeaky voice of a trolley passing by woke me up. I was on a hospital bed. I slowly tried to get up while still trying to remember what brought me here. I was alone in the room, and the bed next to mine was neatly made up, with fruits and snacks lined up on the edge of the wall. 'I had to be somewhere really important' was all that I could remember. But where exactly? Nowhere! It was all just an illusion, a very dangerous one. I later learned that I have been diagnosed with bipolar disorder (or maybe it was ...
Read Full Post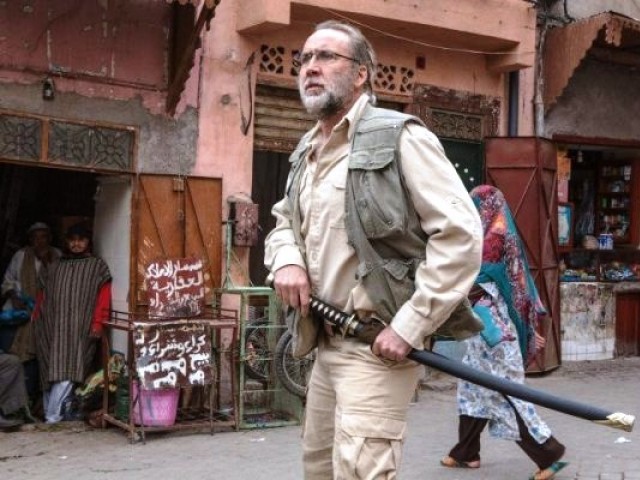 When I saw the trailer on YouTube a month ago, I pitied Nicholas Cage; this man has not done a good movie in a long time and nowadays we only get to see him in memes and comics on 9GAG. So, thinking of good old movies (like Face/Off, Con Air and Leaving Las Vegas) has helped retain his credibility in my mind while watching any more of his stupid movies. Nonetheless, I watched it because I had nothing better to do at the time yesterday. So let's come straight to the movie. The movie is more emotional and humorous than political. It covers the life of an ...
Read Full Post
Every psych unit in the world teems with patients who confess a desire to do the morally unthinkable, or legally dubious. What separates them from the garden-variety criminal is their lack of control over their own thoughts and behaviours. Imdad Ali, a 50-year-old citizen convicted of murdering a cleric many years ago, is a known schizophrenic. His condition has been verified by a government psychiatrist, Dr Tahir Feroze, among others – who, reportedly, has also demanded pardon for Mr Ali on medical grounds. Schizophrenia is a condition characterised by hallucinations, illogical thoughts, and bizarre or even aggressive behaviour. The sub-type of 'paranoid ...
Read Full Post