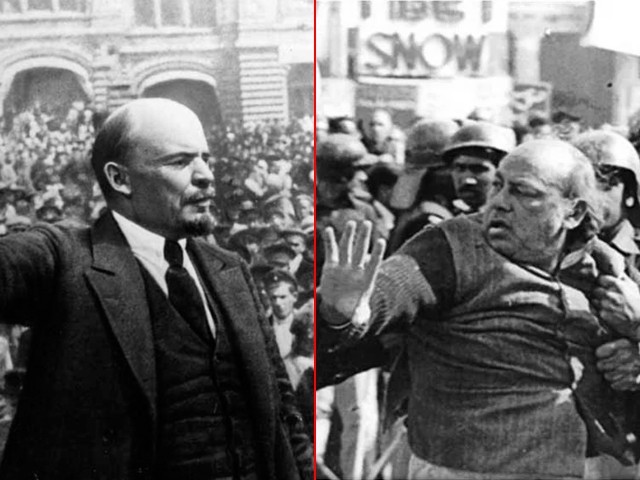 The figure of Vladimir Lenin exercises a talismanic hold on revolutionaries everywhere, across time and space. The year 2017 was celebrated as the centennial of the Bolshevik Revolution, leading to the establishment of the first socialist state presided over by Lenin and marking an important moment in history. Likewise, Urdu literature is also rich in writings about the Bolshevik Revolution. However, writings on Lenin, especially poems, are few and far between. Perhaps the most celebrated poem on the founder of the Russian revolutionary state was Allama Muhammad Iqbal's Lenin, Khuda ke Huzoor Mein (Lenin in God's presence) written soon after the revolution ...
Read Full Post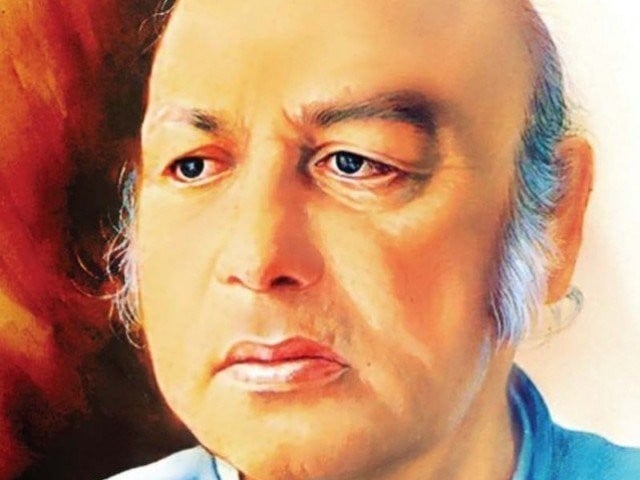 There is no doubt the languages of Pakistan are rich when it comes to resistance poetry. One need not look far; in Urdu alone, names such as Faiz Ahmad Faiz, Ahmad Faraz, Josh Malihabadi, Kishwar Naheed, Fahmida Riaz and Zehra Nigah come right up. Then there are names such as Shaikh Ayaz, Attiya Dawood and Amar Sindhu for Sindhi; Mir Gul Khan Naseer for Balochi; Ustad Daman, Ahmad Rahi, Ahmad Salim, Nasreen Anjum Bhatti, Najm Hosain Syed and Fakhar Zaman for Punjabi; Janbaz Jatoi and Shakir Shuja Abadi  for Seraiki; and Khan Abdul Ghani Khan, Qalandar Momand, Khatir Ghaznavi, Farigh ...
Read Full Post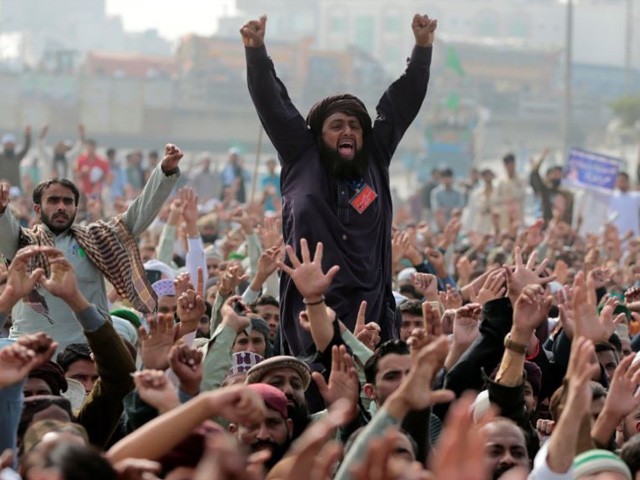 Pakistan is in a state of utter confusion. Our people are uncertain as to who is running the affairs of the country. Is the government even capable of maintaining its writ over the citizens, or are certain groups powerful enough to challenge the state at will and without repercussion? These questions came to light as a result of the recent sit-ins by Tehreek-e-Labbaik Ya Rasool Allah (TLYR) in Islamabad, Lahore and Karachi that virtually brought the entire country to a halt. As far as religious parties go, Pakistani voters have never seen them as serious contenders to represent the people ...
Read Full Post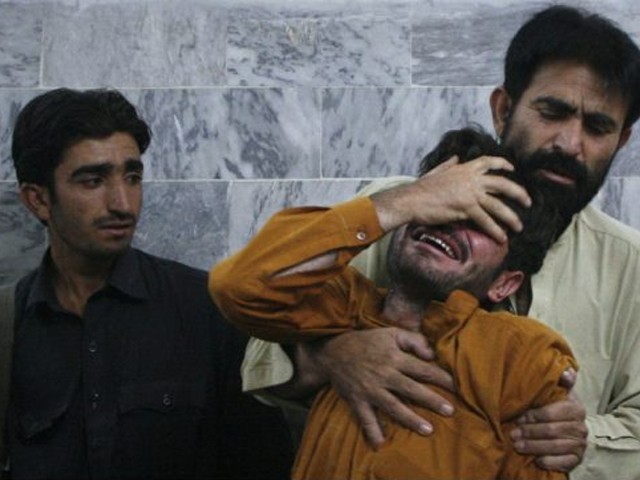 As 83 mutilated corpses are found in Balochistan, I further lose hope in our crumbling system and the state. A state which has failed its citizens over and over again.  Every man with an empty head and fickle mind is trying to formulate his own creed and ideology. It is tantamount to saying, in the presence of various man-made beliefs, that it is hard to follow one ideology with zeal and enthusiasm. The case of Pakistan is verily the same. In Pakistan, people are blind followers of false narratives, whether enforced by the mighty army or by the corrupt and incompetent politicians. I pity the ...
Read Full Post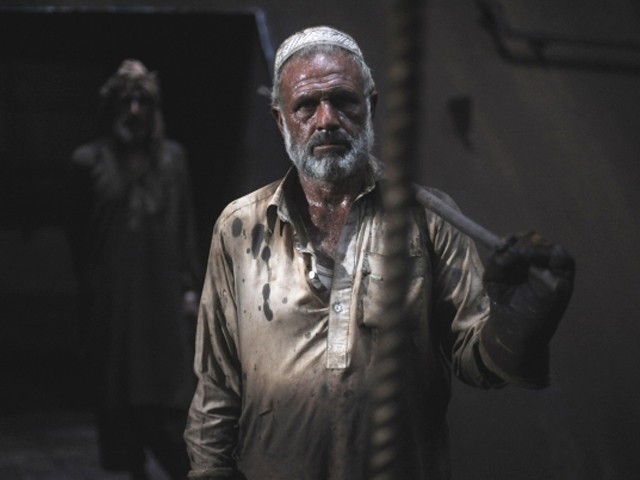 The Chief Minister of Punjab Shahbaz Sharif has announced that a first-ever labour policy for the province would be announced today, on the occasion of International Labour Day. This is welcome news from the incumbent chief minister, known to publicly recite from the popular poets and bard of the Pakistani working class, Habib Jalib in his more distracted moments. While the national government has yet to announce a more conciliatory policy for the hardworking workers of the country, the chief minister might also be interested in another progressive intervention on behalf of the workers from our not-too-distant past, the ...
Read Full Post
The day after the legendary Mehdi Hassan died, I was at a restaurant where live ghazals were being sung by a budding singer. He was entertaining requests and invariably all the requests being made were of the ghazals sung by Mehdi Hassan. It was as if the people could not think of a better singer. I sat pleased for a moment that the star has truly been recognised. But then it ached deep down, wasn't it too late? For weeks Mehdi Hassan had laid bedridden and yet, there had been no calls for prayer, no fans thronging his premises and no government officials ensuring ...
Read Full Post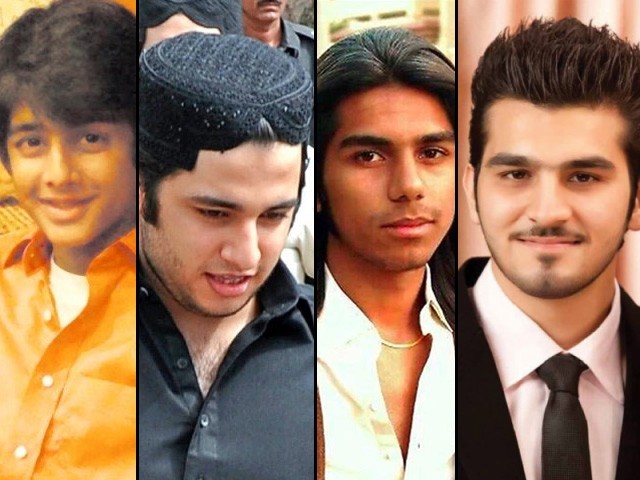 A walk along this city's empty streets is not an easy one. It has become customary to bathe the city streets in blood every day. The time is not far when graveyards will no longer be accommodating. Once known as the city of lights, it is only death, nowadays, that has the last laugh here. In this city, the recent cold-blooded murder of Sulaiman Lashari, a young boy, at the hands of another young boy, Salman Abro, is a horrific shocker. Unfortunately, this incident is not the first of its kind. In the recent past, murders at the hands of youngsters have attracted a lot of ...
Read Full Post
There was a man who audaciously used to say, "Mai nahi Manta" (I refuse to accept) He was neither a bourgeois nor a feudal and surely, he was not patronised by any 'third force' (Teesri Quwwat) that has a hand in every incident that takes place in Pakistan. He was an ideologue, charismatic and an eloquent poet. Moreover, he was best known for his revolutionary zeal. He struggled for the restoration of democracy and human rights. His enthralling poetry elucidated the notorious rule of dictators. However, his poesy still befits today's political setting. That man was none other than the great Habib Ahmed Jalib. Dastoor was ...
Read Full Post