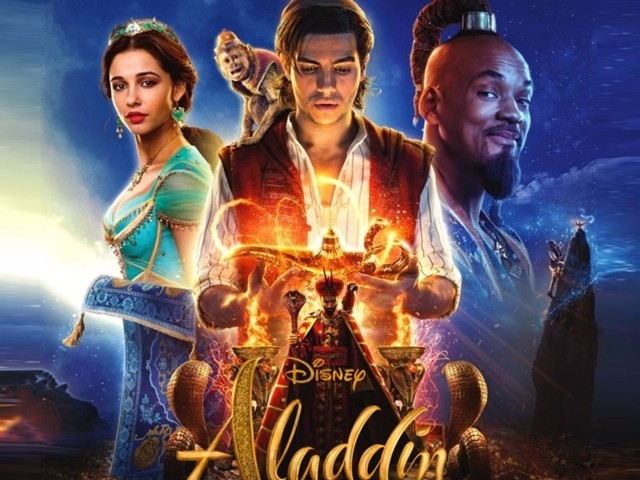 Disney has been busy churning out live-action remakes of its animated classics, and these revisits have been earning tonnes of money despite the fact that they invariably fail to elevate the original material in any significant way. The studio's latest remake is Aladdin, a live-action adaptation of the beloved 1992 animated film of the same name. And does it exceed or even match the joy of the original? No. No, it does not. The storyline is all too familiar. With his pet monkey and partner in crime, Abu, by his side, Aladdin (Mena Massoud), a street urchin and petty thief, meets and ...
Read Full Post
After leaving viewers less than impressed with the initial teasers for the upcoming live-action adaptation of Aladdin, Disney appeared to have upped its game with the full-length trailer for this fantasy revisit. We might not be in masterpiece territory just yet, but things are certainly starting to look a lot more promising for this film, directed by Guy Ritchie. The production, which has been mired in controversy ever since its inception, primarily for its casting choices, finds the studio continuing its trend of turning their animated classics into live-action adventures. We return to Agrabah, as the CGI-filled spectacle reunites us with street ...
Read Full Post
The fascinating tales from the life and times of King Arthur have been the subject of various big and small screen works. The latest cinematic foray inspired by the intriguing folklore of the British leader comes to us from director Guy Ritchie, who explores the origin and rise of the legendary ruler in King Arthur: Legend of the Sword. The film is a frenetic big-budget adventure that isn't nearly as captivating or exciting as it should be but still manages to be marginally entertaining. The action commences as the power-hungry Vortigern (Jude Law) betrays his brother, King Uther (Eric Bana), ...
Read Full Post