Throughout human history, there have been numerous individuals whose existence and actions have adversely affected the course of a nation or the world on a whole. They have been the cause of great pain and suffering directly such as Joseph Stalin with his agricultural program or Adolf Hitler's war on Jews and the minorities of Germany and later on, the rest of the world. Pakistan too has had its fair share of such individuals but none of them stand out in comparison to the man who sowed the seeds of dissension, discord, sectarianism and extremism in our country – General Ziaul Haq. On the ...
Read Full Post
The Pakistani media was abuzz this week with the Indian PM's recent visit to our 'brotherly' ally Saudi Arabia. PM Modi's visited the Kingdom for a short, but sweet, two days to discuss bilateral agreements of various natures with King Salman of Saudi Arabia and his son Prince Mohammad bin Salman. The Indian media, along with the policy makers in New Delhi, were overjoyed by the visit – hailing it as a strategic attempt to further isolate Pakistan – its arch nemesis – from its "brothers" in the Gulf, the visit is said to have opened further avenues for New Delhi. Some Indian officials also ...
Read Full Post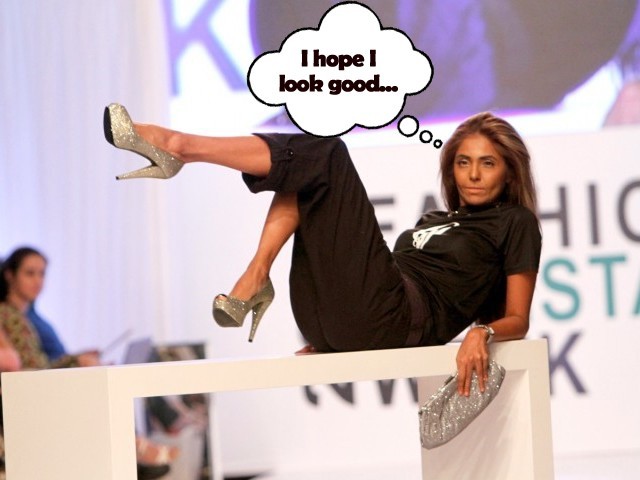 If you are a young struggling female journalist in Pakistan with big dreams of reporting stories that matter, you will probably spend a few years reporting all the stories that don't matter! Among all those literary masterpieces you pen will be an array of pieces on: Designers who have made it big Designers who have not made it big but have a great PR agency The 4363778 lawn launches Fashion "weeks" that are three-days long You will get to meet loads of glazed out designers and hear them talk about a lawn jora like it's the cure for cancer. You'll learn to thoosofy the words "sartorial", "quirky", "edgy" and "aesthetic" in every headline. For instance: "Designer (insert Bawani, Hashwani, ...
Read Full Post
Funding for religious seminaries in Pakistan has always been a difficult topic to cover. For one, most seminaries are unregistered, making it difficult to deduce the exact source of their funding. Even when seminaries are registered, questioning the source of funding remains a no-go area because of the sensitive topic of religion. Being the country's largest province by population, the presence of a large number of religious seminaries in Punjab, both registered and unregistered, is natural. Eyebrows have always been raised when it comes to the influence of religious seminaries based in the province, but the source of funding received by ...
Read Full Post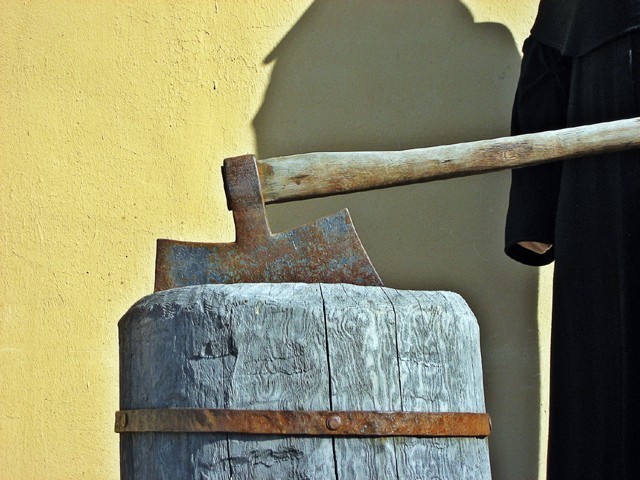 Savagery and barbarity still exists in the present era of enlightenment; where the days of ignorance of Arabia and the dark ages of Europe and the Roman era still lurk in the shadows of today. It is when a state sponsored beheading rears its ugly head that we are reminded of the remnants of brutality seen during the dark ages gone by, that we seem to have adopted today. In 2011, at least 82 executions were carried out in Saudi Arabia; more than triple the figure of at least 27 executions in 2010. In 2012, a similar number of people were executed. The ...
Read Full Post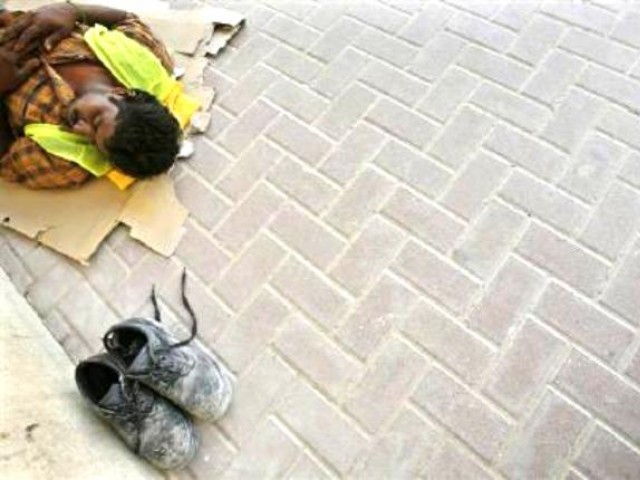 Dubai has undergone a massive transformation, from a fishing and pearl diving centre on the shores of the gulf, to an ultra-modern city-state of today in a matter of just a few decades. Modern Dubai is a cosmopolitan society with a wide range of attractions. Its architecture is entering the realms of impossible construction and the sort of life of great opulence and grandeur it offers seems almost unrivaled. Dubai wished to undertake extremely interesting and intriguing projects in the past couple of years: Dubai Land – a vast landscape of leisure; Hydropolis – an underwater hotel; The Cloud – a city built ...
Read Full Post
The population is made up of people from diverse religious, linguistic, ethnic, and socio-economic backgrounds. Political parties are based on ethnic and sectarian lines which go hand in hand with political identities. Unity is relatively rare among the political leadership and the population in general. The masses blindly follow the incompetent and corrupt leaders and unfortunately some have no other choice as their livelihood depends on it. The same faces and names remain in power for years on end considering the main qualification for holding office is that you belong to a specific family. The blame game never ends (external or ...
Read Full Post
You know, I really wouldn't say another nasty thing about Dubai if I didn't know a secret. Yes, it's true. Dubai and other Gulf states which sear their bottoms on the desert sands have a dirty secret that doesn't get publicised. And I am going to tell you what it is. To be fair, however, let me just say that there are really no points for you as a critic for singling out Dubai for criticism. Namely, because a. it is an easy target; and b. it doesn't make a difference. And I agree. In fact, I think it is unfair to diss ...
Read Full Post
It is 1991. I am nine years old, standing in line with my father at the checkout counter of Fahad Supplies, a convenience store near my home in Dhahran, Saudi Arabia. The line isn't long, but I am impatient: I want to tear at the hotdogs, fries, and the coke my father is carrying. My eyes dart at the cashier with dislike. He is an overweight Indian man, with a thin moustache, smug smile, and froglike eyes. In the afternoons, when I come here alone to buy bread, I often reward myself by flipping through the sports magazines. Of course, ...
Read Full Post
The "West" is by far Pakistan's favourite whipping boy. Many view the Pakistani state as subservient to Western demands, compromising its interests and the welfare of its citizens to please its "master". Closer to home are another set of masters who have made Pakistan their playground and its peoples its servants. The rulers of many Gulf States have for long relied on the cheap labour that has built their palaces, roads, buildings and filled the rank and file of their military. Not content with the rabid exploitation of the Pakistani labour class, endangered species such as the houbara bustard famous in ...
Read Full Post