Perhaps in an earnest attempt to set the Guinness World Record for longest simultaneous face palm across a single country a few days ago, politician Pervez Rasheed attacked rival Imran Khan at a press conference by saying that he couldn't name the locality where Khan's boys studied, for it would break his wuzu (ablution). Continuing the silly line of attack, he added, "If he believes in wuzu." It didn't take long for the internet to tear Rasheed to shreds over his comment. The area he refused to mention, of course, was Middlesex. Later, he tried to save face by claiming he had ...
Read Full Post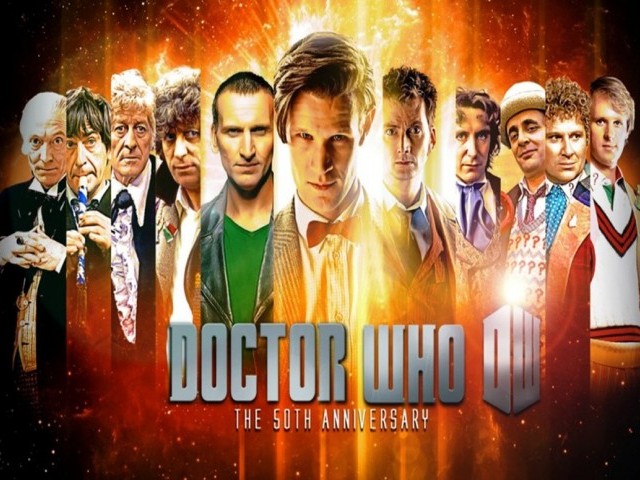 The 'Doctor Who' 50th Anniversary special finally hit the airwaves on Saturday November 23, after the endless amount of hype, merchandise, spoilers and speculation. The episode has received a Guinness World Record for the worlds largest ever simulcast of a TV drama after being broadcasted in 94 countries across the globe. More than 1,500 theatres worldwide screened the show, some even in 3D. 'The Day of the Doctor'. Photo: Reuters Spoilers ahead! Although the viewers were anticipating big, promising events from 'The Day of the Doctor', it surprisingly leaves out the major villains of the series to focus on the history of Gallifrey. ...
Read Full Post
TV is for entertainment, not for preaching. If it is messages on morals that you want, we have schools. So don't judge a reality show like Living on the Edge from Oprah's eyes or from an ethical angle; judge a reality show for the entertainment that it provides. Write-ups like Cruelty to animals is not 'Living on the Edge' discourage Pakistani initiative; why can't our people learn to appreciate rather than putting people down all the time? Surprisingly, even the Hindustan Times wrote good things about our show at the launch of Roadies Season 9 while in Pakistan, people are only propagating ...
Read Full Post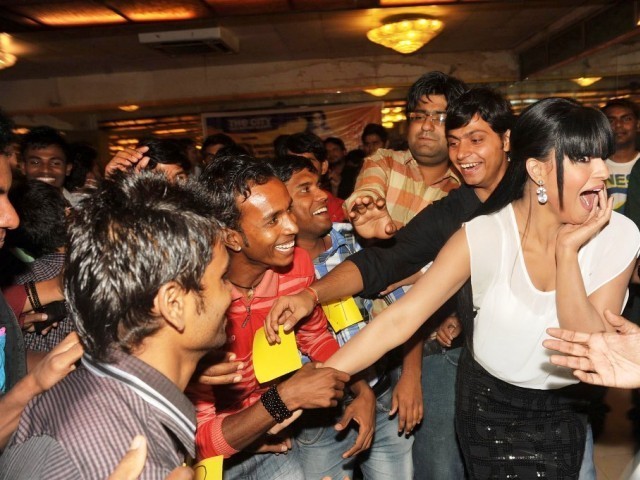 Veena Malik, the infamous yet controversial star was recently exported to India. No surprise here, she broke the 108 kisses Guinness World Record set by Salman Khan and was able to win over 137 kisses on her hand in a span of a minute. PHOTO: IANS  However, while some may think it is a proud moment for Pakistan, I beg to differ. We didn't need Veena's cheap publicity stunt to set a record. This has brought little more than disgust to all of us. However, it pleases me to say that this is not the only record Pakistanis hold. Pakistanis have made ...
Read Full Post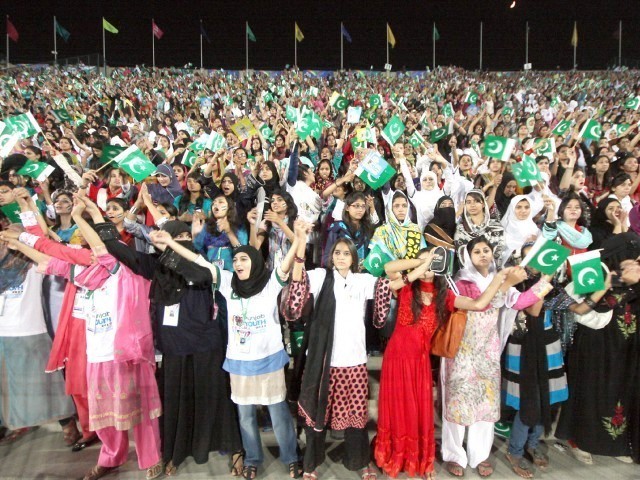 I have learnt a lesson in the last few days, thanks to the Punjab Youth Festival. I had somehow started believing that our media actually cared about our success stories. But the festival proved to be a wakeup call for me. I learnt that we can cover, non-stop, politicians' fight in assemblies, terrorist attacks, bomb blasts, road blockages by doctors and day-long rallies condemning the US or India. TV channels focus on each aspect of such incidents. Newspapers come up with dozens of side-stories for their readers' interest. All this, however, only happens in the case of covering bad news. While almost ...
Read Full Post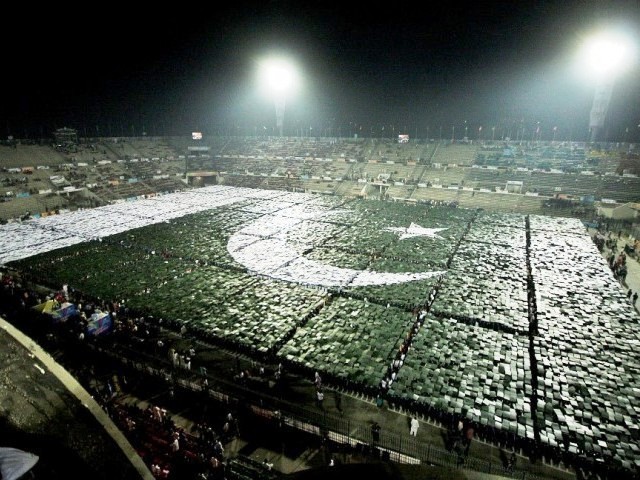 Pakistan soared in to the international news once again on October 20, 21 and 22, but this time around it was a happy moment for everyone! We made it into the news for something positive and progressive. (Some kids run with the Pakistan flag prior to the record attempt in Lahore. PHOTO: SHAFIQ MALIK) In a country that is so accustomed to digesting the news of target killing, honour killing, bomb blasts, terrorist attacks and drone strikes, the news of Pakistan setting a record after record brought nothing but moments of pure joy and national pride to us. Amidst all the sad ...
Read Full Post
In September last year, I took up the challenge of making a list of 65 reasons why I love Pakistan—the poor, broken country I and everyone else I know takes for granted. The idea was simple, but its execution, not so much. Which is why it's taken me all these months to come up with the third set in the series. With 26 reasons down, I now plan to complete the list in a number of quick and regular posts by August 14, 2012—Pakistan's 65th Birthday. So, here goes, again. 16. Thanda Pakola Inspiringly green with a distinctively refreshing taste and smell, this ...
Read Full Post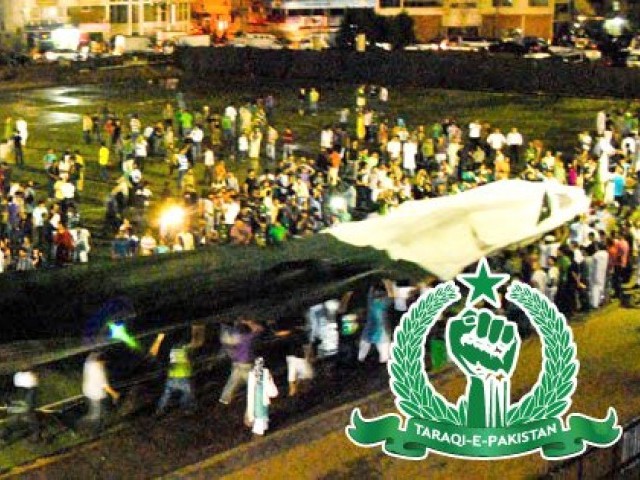 When the idea to break the world record for most people singing a national anthem was presented to me, my interest was instantaneously sparked. With factors such as ethnic and sectarian division raising havoc in the country, I saw this as an excellent opportunity to unite Pakistanis. This task, however, would not be an easy one. The current world record was held by India with more than 100,000 participants. On doing some research, though, we discovered that the Indian audience had sung "Vande Mataram" and had listed it as their national anthem. The Indian national anthem, however, is "Jana Gana Mana". Thus, Abid ...
Read Full Post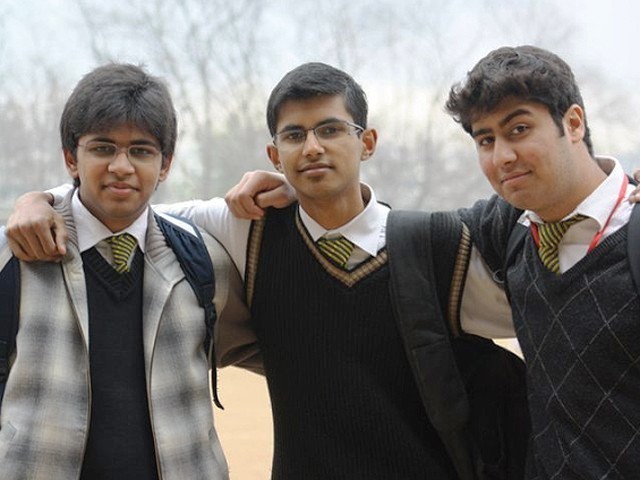 I am not a genius as many may believe; I do not have god gifted intelligence. But I do have vast knowledge. And more than anything else, I am hard working. I was never really considered a bookworm in school, because I engaged in activities that are part of student life. I play the guitar, and have won trophies for football. I was an active debater and secured six "best delegate" awards at the Model United Nations and also won trophies in parliamentary style debating. It was quite difficult to balance my social life with my studies and extracurricular activities, ...
Read Full Post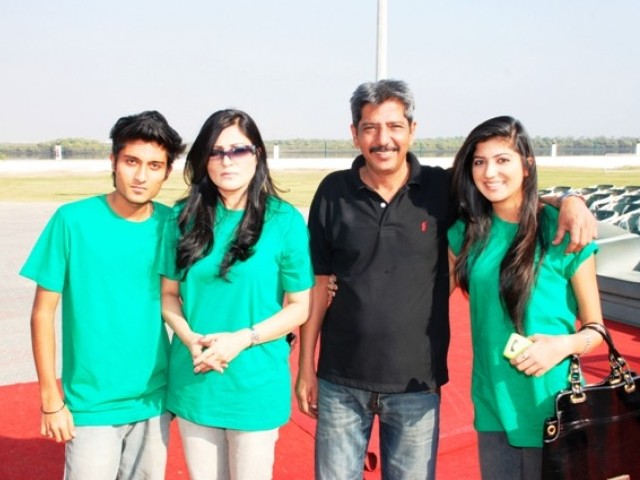 Challenges make you discover things about yourself that you never really knew. They are what make you go beyond the norm. The same applies to what my team and I achieved on the December 15, 2010 when we successfully set a new Guinness World Record by fitting into a Standard two-seater Daimler Benz Production Smart Car. Doing something smart with my smart car I realized that I possess a Smart Car which is a rarity – at least in Pakistan. In fact whenever I took it out on a drive I was followed by inquisitive admirers. While browsing newspaper headlines in my ...
Read Full Post