These days, it seems like every day you wake up to a different scandal which makes you sort of hate a celebrity you once used to love. There is, of course, Matt Damon, the perfect example of a celebrity whose tendency to put his foot in his mouth made us question what seemed to be a "nice guy" façade. This time, the outrage is directed at the revelation by Grey's Anatomy star Ellen Pompeo, that her co-star, Patrick Dempsey, did not support her when it came to negotiating her pay. Pompeo rightly felt that she deserved to be paid ...
Read Full Post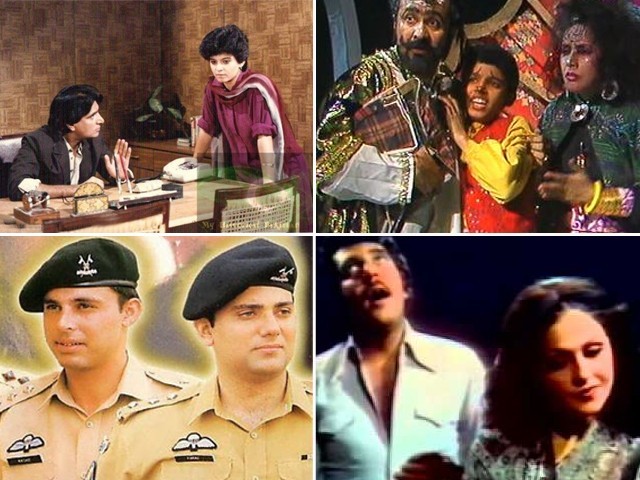 A few days back, while surfing through the inane number of television channels late at night, I came across a repeat telecast of Aangan Tehrra on PTV. Since I had nothing better to do at the time, I decided to watch it for a while… and just in the first few minutes, I was hooked. I remembered watching this show as a child in bits and pieces. But seeing two episodes back-to-back made me realise what a masterpiece this drama was. And at the same time, it dawned on me about how little our current dramas have to offer. Therefore, in the name of ...
Read Full Post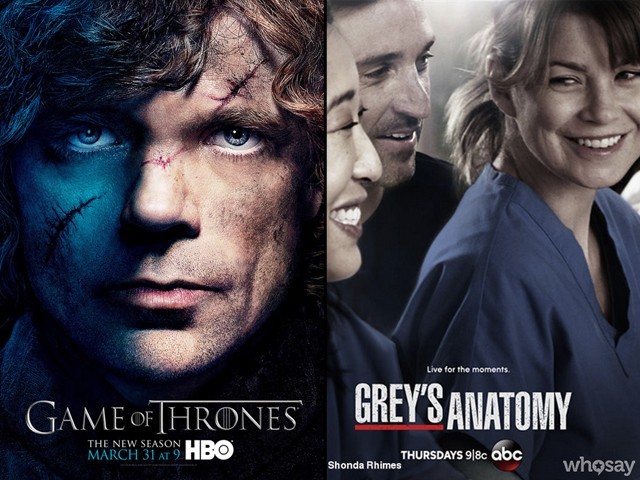 This post is for all those who like to compare Game of Thrones with Grey's Anatomy. I would like to correct such people and let them know that no matter what happens, Grey's can never be as amazing as GOT. And here are my reasons. Although I am no longer a fan of Grey's, I must admit the show was one of my guilty pleasures at one point in time. Being the only brother of four older sisters, something peculiar like this was bound to happen; it could've been a lot worse I suppose, but oh well. I remember the show ...
Read Full Post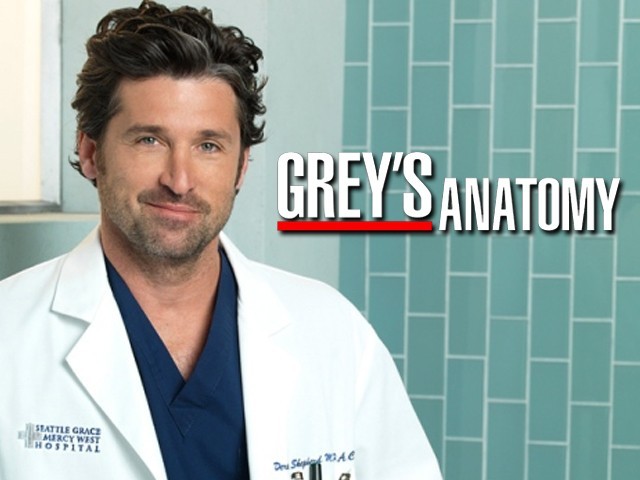 The previous episode of Grey's Anatomy had hints that this may happen, but I said to myself that Shonda Rhimes, the writer, cannot do this. Meredith has already been through way too much. Name any tragedy and mishap in the world and she has been through it. Mom had Alzheimer's, dad was an alcoholic. Her best friend George died. The plane crash killed her sister Lexie and friend Mark Sloan and mangled Derek's hand, and he was unable to do surgeries for months. Before that, in 2010, Derek was shot in the chest. And Meredith nearly died so many times ...
Read Full Post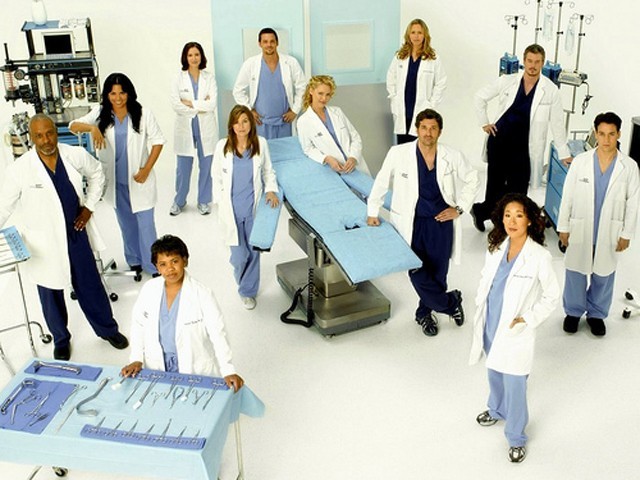 I was never really fond of medical dramas, but after a friend's recommendation, I started watching Grey's Anatomy and was instantly hooked to the show. With the seventh season currently being aired on ABC (which several of my friends follow religiously on the internet), here's a list of ten things I love about the show: 1. The play of words: Dialogues were the first thing I liked about Grey's. Emotional, funny, close to life – many strike a chord and are easy to recall ('the truth freakin' hurts'). Hence, apart from following the seasons, I have been an active user of ...
Read Full Post
I've been told the first two years of medical college are the hardest because of anatomy. The subject reminds me of spiders. When a cluster of spider eggs begins to hatch, that which was a single entity turns into a swarm of scurrying, formidable creatures. It becomes General Anatomy, Histology, Embryology, Cytology and the black widow queen herself, Gross Anatomy. Most students have similar complaints. They are expected to memorize so many books that it becomes a Herculean task. The ones that try to understand concepts from Keith . Moore find they can't pass tests without memorizing Chaurasia. The bright faces of ...
Read Full Post
Remember the time when owning a cordless was the coolest thing ever? Cricket had just become a national craze and Imran Khan a living legend; Wasim Akram's 'Mein Cigarette Nahein Peeta' ad had caused half of the teenagers to eschew cigarettes; Fanta had finally started getting accepted as a guy's drink; Atari and Nintendo were the next coolest thing to a Ferrari – not to mention shooting a duck with an actual gun on your Nintendo. How about playing Dave 1 on your brand new Windows 95 and finding out you couldn't cross level three no matter what? Or perhaps ...
Read Full Post