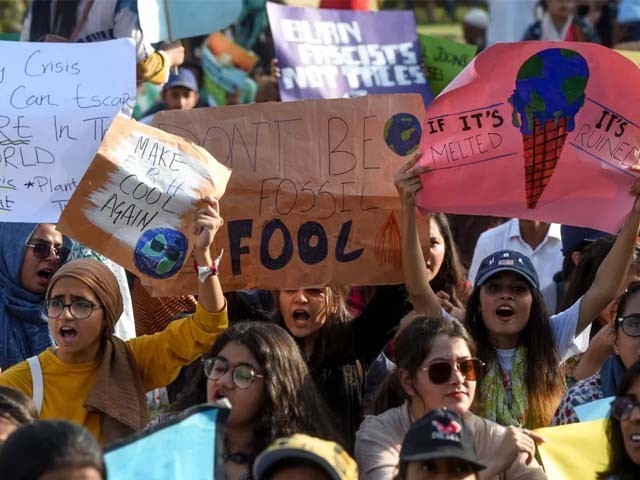 Before September 20th, the last time I marched for the climate was a decade ago outside the venue of the Copenhagen Climate Summit in 2009. It was a cold, dark day and there had been skirmishes with the Danish police. It was a depressing march and as protestors huddled around bonfires made of banners, I thought it a fitting end to a summit that had failed to deliver a climate deal. The world had not come together to cut carbon emissions as we had all hoped. In fact, key governments bought themselves a few more years until the Paris Agreement. ...
Read Full Post
I first met Greta Thurnberg, the 16-year-old Swedish school girl who is now inspiring young people all over the world to protest against the climate crisis, back in December 2018 at the United Nations (UN) Climate Change Conference. Hair tied in two pigtails, she looked much younger than her age, was extremely shy and spoke haltingly in English on several forums at the conference held in Poland. Thurnberg speaking at the UN Climate Change Conference held in Poland Sure, the media was following her around even then, but no one imagined she would become such a huge ...
Read Full Post
The UN Climate Change Conference 2018, or COP24 as it widely known, started with a bang and ended with a whimper two weeks later in Katowice, Poland. The bang came at the high level opening ceremony on December 2nd where celebrities like Arnold Schwarzenegger and Sir David Attenborough warned negotiators that "time is running out" for the world to take action to control global warming. Unfortunately, their warnings were not taken seriously as the Paris Rulebook that was finalised at Katowice on December 15th actually ended up watering down the Paris Agreement, especially in terms of finance, loss and ...
Read Full Post