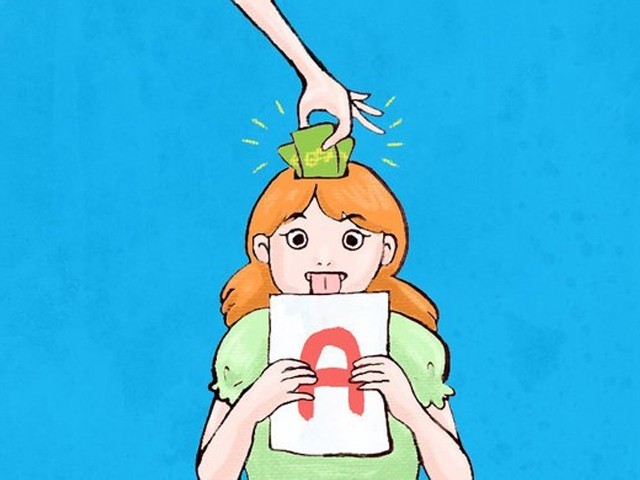 Over the past few years, the policy on education has taken centre stage in Pakistan. There is now debate over reforming the curriculum of madrassas, as they have failed millions of students who have, and continue to receive, their education in these religious seminaries. However, it is not just the madrassas that need reform, but also the 'elite' private school system. I have been teaching part-time in Karachi's private sector for almost a decade, and it is blatantly clear that the current system has failed miserably. Be it private universities or schools, few understand or are interested in the purpose of education itself. The ...
Read Full Post
As a teacher, the most intimidating questioning I am frequently asked is, "Miss, aapka guess paper nahi hai?" (Miss, don't you have your own guess paper?) On one hand, it makes me feel like a lethargic potato who is probably failing at teaching, but one the other, it also feels like I am not putting enough effort into educating my students. The tragedy I face with not being able to devise a guess paper is exacerbated by my inability to apply my mathematical skills and probabilities to come up with one. This particular question often has its similar counterparts to further drive me into a phase of ...
Read Full Post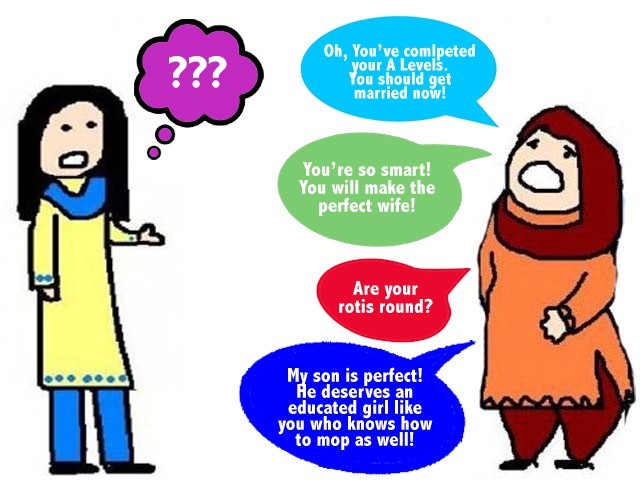 "You've completed your O and A' Levels. You got amazing grades and A' Level is a great accomplishment. It's time you get married now," said my mother, on several occasions. When asked anxiously, "But what about my admission into IBA?" She would calmly reply, "Yes, yes. You've proved your mettle. Everyone knows you're smart and clever. That's why there are so many proposals." Yes, that time was here. I was being badgered into getting married. The sad part about being educated is that you can tell when a person is annoyingly dim-witted. On the one hand, the aunties gushed about my intelligence, which according to my mother ...
Read Full Post
Aitchison College has boasted its majestic red brick buildings and traditions for over 125 years now. As we all know, generation after generations have followed the footsteps of their fathers and matriculated from the college. Recently, the new rule approved by the Board of Governors (BoG) of Aitchison College states that kinship has been abolished, so that merit may be ensured during the admission process. In my opinion, abolishing kinship is completely absurd. I, as an old boy (a term we use for ourselves after passing out from the college) think that the college builds pedigrees. Aitchison is not just an academic ...
Read Full Post
For students of the local education system, the negligence and incompetence of examiners is adversely affecting their passion and enthusiasm for learning. As an FSc student, I have directly been impacted by the lack of concern these examiners treat our grades with, assigning and cutting marks randomly, without justification. There are no checks and balances whatsoever. Recently, my class fellows and I discovered that our FSc (part 1) biology papers were under-marked. We were puzzled, since our performance in these exams did not match the grades we were given. This was not something we could treat lightly – our professional careers ...
Read Full Post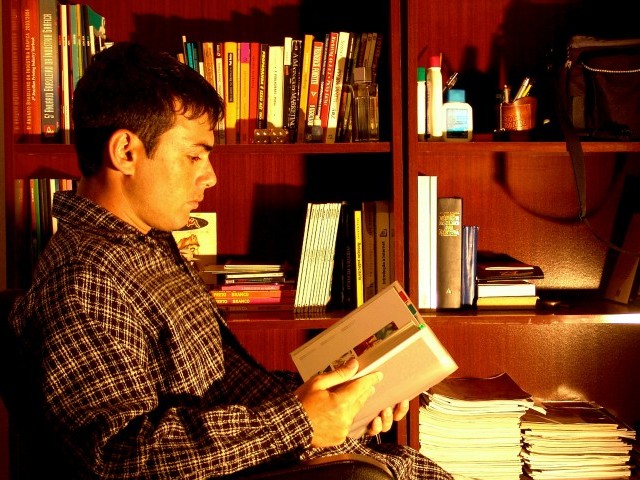 Whenever I am introduced to someone, they are certain to ask me the following, very annoying question: "Which grade are you studying in and what school do you go to?" My answer generally leaves them dumbfounded. You see, I have never been to school – ever. I am home-schooled and am currently doing my A' levels. I am a keen student and always manage to secure good grades. Despite having all the opportunities to enroll myself in any well-reputed school, I chose to study on my own. When I tell people this, they ask me why I chose to be home-schooled. It is a predictable question and I ...
Read Full Post
Today: 14-year-old Sarah high-fives her best friends as the tenth grade final exam results are announced. Her grin could not have been wider when she hears her name being announced as the second place position holder. She could see flashbacks of the midnight alarms she had set all year round so that she could wake up to study and the gruelling extra sessions with her teachers. They remind her of the colossal amount of work she had put in to accomplish this feat. As she runs towards the stage, she feels like she's on top of the world. Sarah reaches home, her arms swinging ...
Read Full Post
Myra sits in her exam centre and carefully looks at everything inside the exam room, taking in every minute detail around her. She looks for any means of entertainment, or something ─ anything ─ that would reduce this boredom. Her friend purses her lips which reveal her annoyance at Myra, too afraid to show any real emotions for fear of the invigilator. The invigilator, a stout, stern woman moves her eyes around the room like a hawk, ever ready to catch any miserable brat hand gesturing or passing random smiles. One can't smile, speak, or move their arms to stretch as ...
Read Full Post
If three boys in Lower Dir can take their own lives by drinking poison, simply because they failed an annual exam, one must stop to ponder: were the students being pressured by their parents to earn good grades? Did the thought of failing and embarrassing themselves in front of their fellow students push them to the point of suicide? Were they haunted by thoughts of a future with no education and little financial support? Or, were they just too young and naive and sought the ultimate form of escape? I fail to understand how children that young could muster the ...
Read Full Post
Education – slick, elite, expensive education – for which, I attend classes, take exams and tap a phenomenal fraction of my parent's hard-earned money. Education – there is no word so grotesquely misunderstood. No idea so ill-expressed. Little does anyone realise that the mad rat-race to score better grades does not 'educate.' On the contrary, the cut-throat dynamics of the relative grading system merely give us a taste of the usual rat-racing, throat-cutting, leg-pulling and back-stabbing competition that the corporate culture is characteristic of. Relative grading gives you the grade, but it ingrains in you the idea that your success is tied ...
Read Full Post