Blake Lively is on a roll. Not only does her personal life seem like a picture of perfection but the actress has also been busy establishing a solid career by delivering a string of impressive performances in films like The Age of Adaline (2015), The Shallows (2016), and A Simple Favour (2018). It seems like it took Lively a bit of time to emerge from under the shadow of the juggernaut that was Gossip Girl, but she has done well to carve out a new persona for herself in order to ensure that most people don't only think of Serana Van Der ...
Read Full Post
Back when cell phones were not 'smart', they actually had bodies, personalities and opinions. Similar to how Instagram now perpetuates the notion that the ideal human body must be perfect – slim and smart – phones too seem to have embodied these ideologies. For humans, looking their best is nowadays far more important than how they think, act or what they accomplish. Similarly for phones, all that matters is whether they are smart and good-looking. Consequently, most phones nowadays are smart and they all look the same, like models on a Paris runway. That being said, I'm not here to body ...
Read Full Post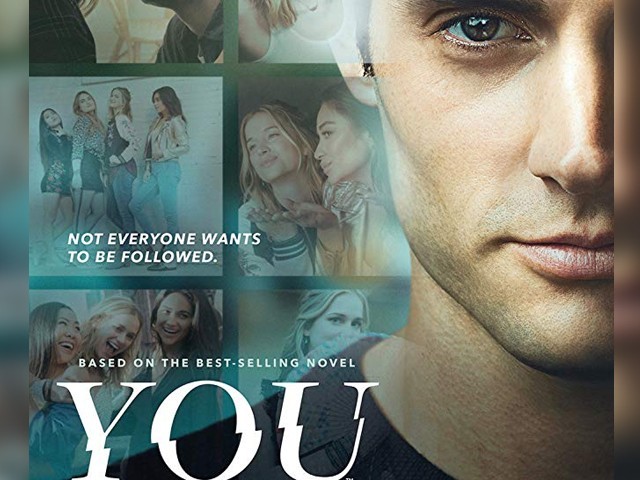 My latest TV obsession is as dark as it gets – a series based on the bestselling novel You, starring Penn Badgley, Elizabeth Lail and Shay Mitchell in the lead roles. This is Badgley's second time experimenting with a negative character, as he previously exemplified the notorious gossip girl in Gossip Girl for six years. The premise of You revolves around Joe (Badgley), a bookstore manager who falls head over heels for a lousy writer, Beck (Lail). They say, looks can be deceiving, and this description rightly fits Joe's erratic personality. Beck exchanges a few words with Joe while shopping for ...
Read Full Post
Director cum screenwriter Paul Feig, renowned for his unforgettable comedies such as Bridesmaids (2011), Spy (2015) and Ghostbusters (2016), is back in Tinseltown to entice filmgoers. However, this time, he is ready to amaze his fans with an utterly diverse genre; yes, he is trying his hands at a film noir – a mystery thriller titled A Simple Favour. Based on Darcey Bell's debut novel of the same name, both Bell and Feig utilised the anecdotal narration method to tell the chronicle through three main characters: Stephanie Ward, Emily Nelson and Sean Townsend. The teaser and the trailer both received positive response from ...
Read Full Post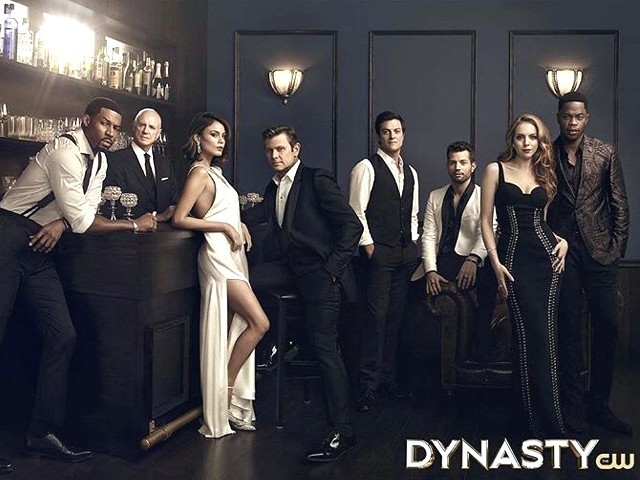 Dynasty is a soap opera that recently wrapped up its first season on Netflix, and like most soap operas, it revolves around the family drama in the lives of an egocentric billionaire, Blake Carrington (Grant Show), and his two children. His daughter, Fallon (Elizabeth Gillies) is a Tiffany Trump lookalike with Ivanka Trump's ambition, while his son Steven (James Mackay) is the clichéd gay man out to save the environment and rebel against his father's corrupt, self-serving ways. Thrown in the mix is Cristal (Nathalie Kelley), their father's Hispanic girlfriend and public relations executive, who quickly manages to infiltrate their lives by becoming their ...
Read Full Post
I love Facebook. It is my go-to social networking platform in terms of keeping up with birthdays, promotions, baby announcements, deaths and politics. I love looking at and sharing my friends' and family's happy moments, their children, the food they cook, the trips they take, their pets, their new homes, and milestones – I love all of it. Why? Because it gives me a chance to connect; it gives me the opportunity to say something nice to them (or something mean, if it's a good friend who has just gone to Mexico on a vacation). "Hey! I see you're doing well in life, I'm happy for ...
Read Full Post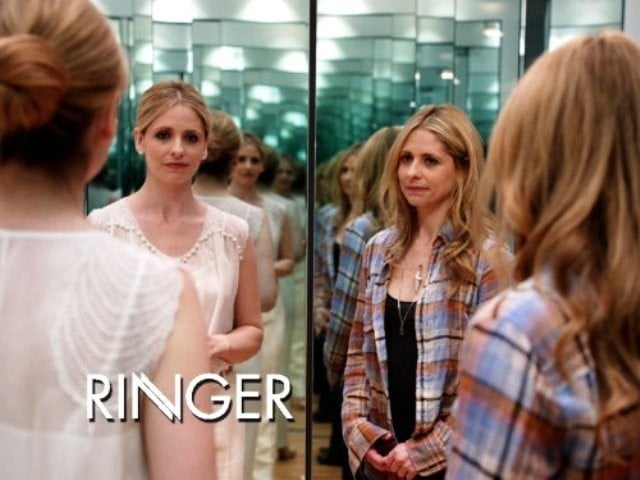 I am not a TV geek, there are only very few television shows that I follow. The kinds that I tend to keep an eye on are those with wicked, devious themes and those that are full of secrets. Nowadays, it's all about shows like The Big Bang Theory or the Game of Thrones. But in all honesty, such shows have never enticed me as a viewer. They are quite overrated, if you ask me. The unfortunate thing, however, is that a show, such as the Ringer, was not appreciated or given any credit; despite the fact that it had a riveting storyline and great cast to ...
Read Full Post
We all know everybody loves Gossip Girl, The Vampire Diaries, Glee, Big Bang Theory and the like. However, being the hipster that I am, I tend to avoid watching mainstream television shows. They're great productions but the problem is, I can't stand being a part of the cult. So I'm sorry if it disappoints any of you if I don't watch the shows you oh-so-dearly love. I noticed that when a show becomes a trend, people only watch that particular one, while ignoring many shows which are far better. Here I have compiled my list of the nine must-watch shows that people in ...
Read Full Post
A strange new American phenomenon has taken hold of the Pakistani youth, particularly young women. There is no escaping it. It is everywhere. It has penetrated our very soul and become part of every aspect of our life. I am referring to, of course, teen shows. Teen shows on the whole were never watched in Pakistan as much as they are now. Very few people would remember Dawson's Creek (personally, I couldn't stand Katie Holmes). Shows like The OC and Gilmore Girls were the first of their kind that mapped their way into the TV viewers at large. Now, you would ...
Read Full Post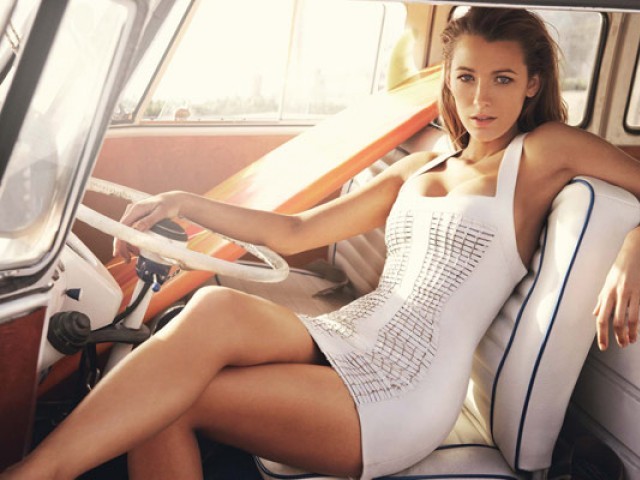 I was flipping through an issue of Vogue-I think it was the September issue-while getting my hair done, when I came across an editorial on Blake Lively in Paris. Her trip consisted of a private tour of Coco's apartment, macaroons which were even better than those from Hermé or Ladurée (I have to look up the names of these caterers), Vespa rides with Louboutin, dinners at the Ritz with Lagerfeld and Galliano. And as if that wasn't enough, she was shown a sneak preview of a pair of red-soled heels, by Louboutin himself, which she gushed over, resulting in him carving ...
Read Full Post