At the time of writing this article, the trailer for The Legend of Maula Jatt (LoMJ) has already garnered around three million views on multiple accounts on Facebook, around one million views on YouTube, and more than a million views through different reaction videos. It has generated the hype it truly deserved. Anurag Kashyap was one of the first ones to tweet about the trailer, while the likes of Karan Johar, Alia Bhatt and Sonam Kapoor are full of praise for what they have seen. Maula Jatt is back and this time its @_fawadakhan_ https://t.co/bgkA3017C3 #TheLegendofMaulaJatt #MaulaJatt — Anurag Kashyap (@anuragkashyap72) ...
Read Full Post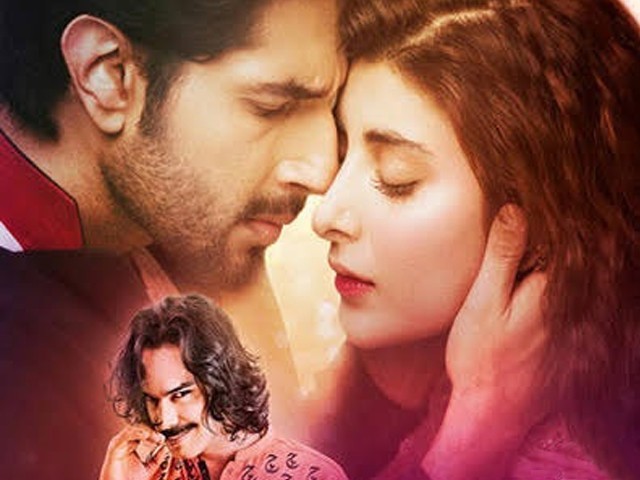 Right from the first trailer of Rangreza, its selling point revolved around it being a colourful musical, its romance angle, and for some, even Gohar Rasheed. Except for the song Phool Khil Jayeein, the album did not find much positive reception from audiences, however, the film itself released recently to considerable hype. Directed by Amir Mohiuddin, Rangreza primarily revolves around three characters. Ali Zain (Bilal Ashraf) is a rock star who falls in love with Reshmi (Urwa Hocane), a girl from a family of qawwals who has been engaged to her cousin, Waseem Wallay (Gohar Rasheed) since childhood. Waseem is an ...
Read Full Post
The trailer for the upcoming Pakistani film Rangreza was released recently to largely positive reviews. Apart from a trite love story, it showcases a truly uninhibited Gohar Rasheed. Yo-yoing between entertaining and the edge of madness, he is reason enough to watch the film. Photo: Screenshot A part of me, however, was also disappointed. From the onset, the team behind Ragreza pushed it as a musical. The actors called it a musical, their Facebook page labels it so, even Wikipedia affirms that it is in fact a musical. And yes, there are songs in the film, but ...
Read Full Post
This month, a lot of Pakistani potential blockbusters have released their trailers one after the other. First it was Shoaib Mansoor's Verna, then Shaan Shahid's Arth 2, and now the colourful trailer of Rangreza has struck our eyes. Rangreza's trailer makes a person think twice considering the storyline it possesses. The trailer seems to have two distinct personalities that make this movie seem interesting. The first half gives off a vibe of a romantic-comedy based on sweet melodies, followed by a tragedy and a happily ever after. However, the second half of the trailer makes one sit up straight when it starts addressing a ...
Read Full Post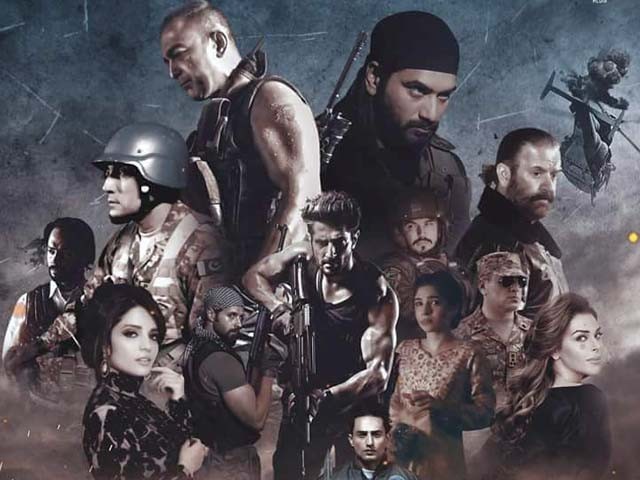 The much awaited Yalghaar is based on the true story of Pakistan Army's Swat Operation in the Piochar region, and is, in a way, dedicated to the bravery and sacrifices of Pakistani soldiers. Hassan Rana, the director, explores what happens in the lives of those involved in the operation.  The Lolly production has quite a star-studded cast, such as Shaan Shahid, Humayun Saeed, Bilal Ashraf, Ayesha Omar and Armeena Rana Khan. The list does not end there, as Adnan Siddiqui, Gohar Rasheed, Umair Jaswal, Sikander Rizvi, Ayub Khoso and Sana Bucha also make appearances. It seems as if the director did not want to leave anyone out while ...
Read Full Post
Forget sawaiyan and prepare yourself to feast on three sumptuous cinematic delights this Eid instead. We have got the Salman Khan starrer Tubelight vying for our attention against two local offerings. While Yasir Nawaz's Mehrunnisa V Lub You might sound like a safe bet, owing to its over the top Bollywood vibe, it is Hassan Waqar Rana's Yalghaar which has gotten yours truly all psyched. Seasoned stalwarts like Shaan Shahid, Humayun Saeed, Ayub Khoso and Adnan Siddiqui are all part of the incredible roster along with Bilal Ashraf, Umair Jaswal, Gohar Rasheed, Ayesha Omar and Sana Bucha amongst many others. The huge ensemble cast reads like a dissertation on the who's who of the Pakistani entertainment industry. Photo: IMDb [caption ...
Read Full Post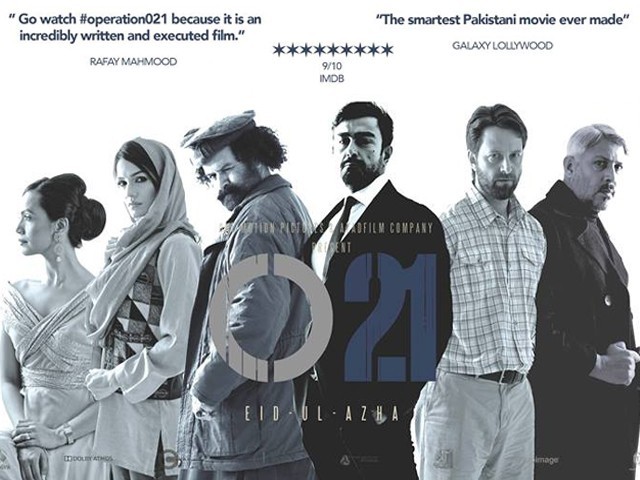 First and foremost, before getting down to the brass tacks of the movie Operation 021, those that have the slightest of doubt or inclination that Operation 021 mimics or is made along the same lines as Waar can put their doubts safely to rest.  Operation 021's principal plot, overall theme, script, character build up and dialogue are poles apart from what was previously seen in Waar. For that reason, Waar and 021, apart from having Shaan Shahid as the main lead, do not have an iota of commonality in between them. 021 is created under the umbrella of One Motion Pictures and the Azad Film Company; produced by Zeba Bakhtiar and her son Azan Sami Khan. ...
Read Full Post