I was studying at a public school and was in grade 11 when it happened. One day. I went to school without any underwear on and I got my period. Studying at one of the largest government colleges for girls in Islamabad, you would think that they would be able to help you in a situation like this. However, their 'help' came in the form of offering me a piece of twine and a toilet paper roll. They suggested that I fold in the toilet paper and the twine would hold it in. That was just one day of menstruation in my ...
Read Full Post
I have been talking about dreams for practically my whole life, in particular broken dreams. I grew up in a Pakistan where adhering to societal conventions was more important than following your individual desires. These were the 80s and 90s and the phrase 'log kya kahangay' (what will people say) was a ready response to many career choices that did not fit the triumvirate of doctor, lawyer, engineer, or usually for women, getting married and that dreaded phrase – settling down. Over the years, I've lost count of the number of times men and women have told me about the dreams they were forced to give ...
Read Full Post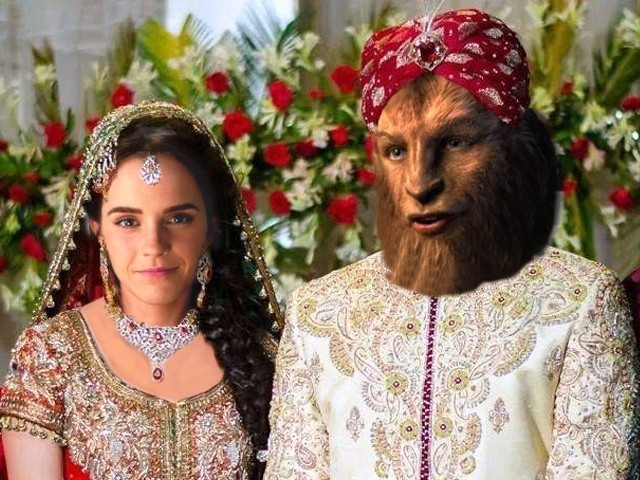 Oh Disney, you and your goo-goo eyed characters and mush-tacular storylines. Here's the thing – you can't fool us. We hail from the land of desis. We know what's up. Just look at Beauty and the Beast. Unrealistic! We can believe the talking furniture and the enchanted experiments in botany, but as desis, we know exactly how it would have happened if Belle lived down the road from us. Our movie opens: The power of reading Gaston spots Belle running around with a book in her hand. This is one of the best things about a woman getting a degree and involving herself in education – ...
Read Full Post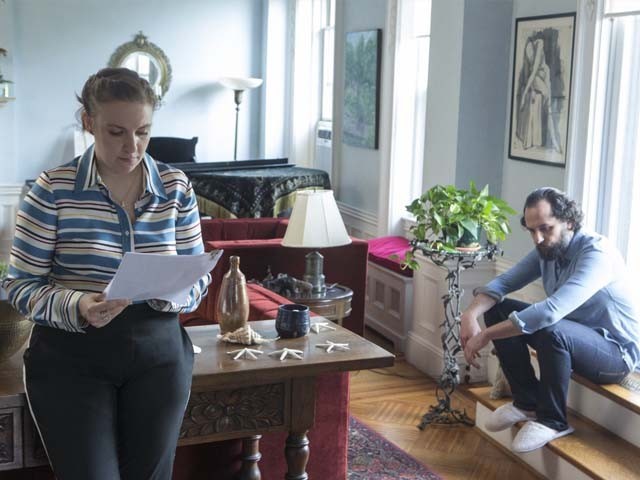 The first thing that struck me about season six of Girls was how it wasn't about the girls anymore. The show was no longer about the undeniable bond between four girls that stood unwavering through time. In the very first episode, Hannah (Lena Dunham) says to Paul-Louis (Riz Ahmed) – having him in the episode was enough for me to like it – that she only knew her friends by what they didn't like. How odd is it to not know what your friends like? How odd is it to relish in that fact? She smirks as she says this and man, ...
Read Full Post
Ma stared at Saira's lifeless body, unable to believe her eyes. She pulled her feet from the grasp of the floor and walked towards her. All kinds of thoughts crossed her mind in those few steps, which seemed to be taking an eternity to cover; Saira's first steps which she had taken in this house. Her laugh that always resonated through the house echoed in her ears. She thought about how Saira always used to run around the house wearing a self-made tiara, asking everyone to call her 'Princess Saira'. And now, the image of her princess's immobile body was etched in ...
Read Full Post
"May I come in, Taya Abba?" Saira had somehow dragged herself to his house. Her dislike for him had turned into hatred ever since he made her quit school. She even hated staying in the same room as him. Well, at least she wasn't going to suffer alone; she had Afzal with her. "Have you revised your lesson?" he asked, staring at her intently. "Yes." She started to recite yesterday's lesson. All the while Taya Abba's eyes kept surveying her. "Come on, Apa! You know Taya Abba doesn't like it when we're late." Afzal was running ahead of her. "You go ahead. I'll catch up." She pretended to catch her breath. As ...
Read Full Post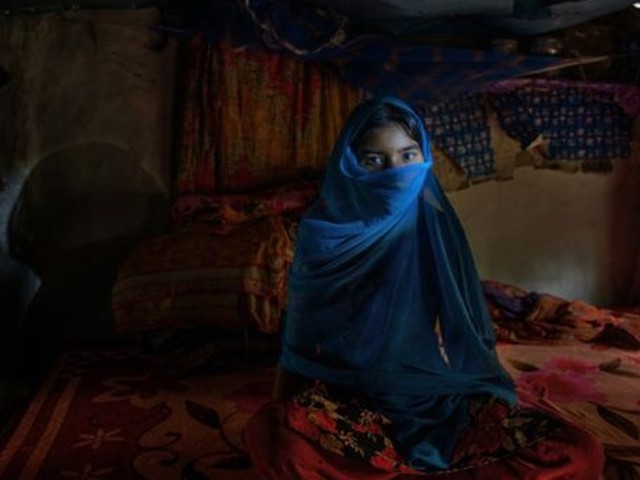 Life in a small town such as Mansehra is quiet and serene. The name it has been given is justified; it truly is paradise on earth. It is the beauty of the district and the simplicity of life that always attracted tourists to visit during it their vacations. But simplicity, even though it is quite pleasing, has some boundaries attached to it. Saira, a young girl of the district, had lived in Mansehra all her life. She hadn't been out to visit much either and all the contact she ever had had with the outer world was through television. Girls in the village ...
Read Full Post