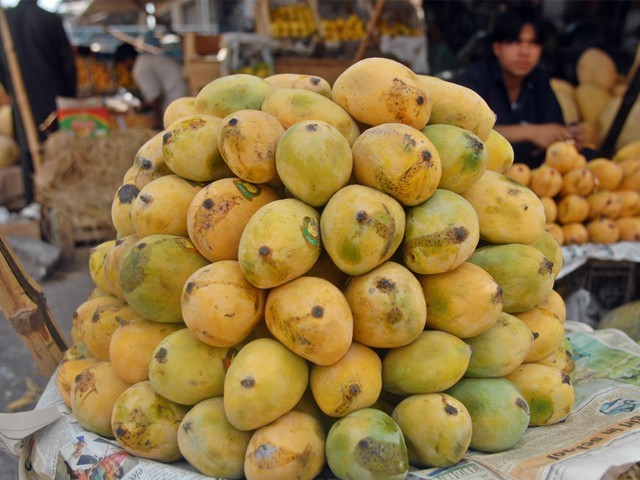 While flipping through a book of fruits that I brought for him yesterday, my three-year-old son stopped on a particular page. Curiously, he gazed at the picture for some time. He tilted the little book, first left then right, and even gave it at a full upside down rotation in hopes that this thing would look familiar once he sees it with the right angle. As I was watching him making these attempts and inwardly feeling excited on actually witnessing my toddler's cognitive process (yes, parents have these weird, rather creepy moments of exhilaration), out of frustrated curiosity, my son asked ...
Read Full Post
A little over a decade ago, as a new and idealistic intern at Jinnah Hospital, Lahore, I was determined to put the patients first at this important juncture of my professional life. I was warmly greeted, to my surprise, by pharmaceutical representatives who were trying to increase sales of their medications. In the next few months, there was a weekly educational lecture given by a pharmaceutical company representative followed by a free lunch. The company selected the medication they wanted to promote in these sessions; physicians picked the menu. I realise, looking back, that my practice of medicine was very ...
Read Full Post
Wasn't this Eid a happy one, like all of our other Eids? All of us joined our families in sharing joy and the festivities of the occasion, visited our loved ones, exchanged gifts and shared laughter and lark. As I happily celebrated the first day, my mind drifted to the ones away from home – towards those individuals who are living abroad; yearning to reunite with their loved ones, battling homesickness with the hope that they'll be celebrating the next Eid with their families. It made me sad to think about how one would feel being far away from home. ...
Read Full Post
The big day is around the corner and you haven't gotten a gift for your loved one as yet? Worry not, as your spree saviour, moi, is here to save the day. It's high time you get your gifts ready, if you haven't already. Teddy bears, roses, chocolates, photo frames – stay away from these clichés and try something new and different this year. By putting in a little effort, and not too much pressure on your pocket, you can come up with an amazing gift for your Valentine. Below is a list of things you can buy that are cute, simple and ...
Read Full Post
The doorbell rang. It was 2pm and I was preparing food for lunch. It was almost time for my 15-year-old son, Omar, to come back from school. Wiping away sweat from my forehead with my left sleeve, I rushed towards the entrance. But there was nobody there; just a small package tied with a red ribbon-flower. I was shocked for a second. It wasn't any special occasion that I could recall neither was it anyone's birthday at home or any sort of anniversary. I picked it up. It had my name written on it but the box had no name of ...
Read Full Post
It was a dark, moonless night when Lord Ram, the banished king of Ayodhya returned home along with his wife, Sita after having vanquished the demon, Ravan (King of Lanka who had abducted Sita) and having completed 14 years in exile. To honour and rejoice the homecoming of their king, the people of his kingdom lit his path with oil lamps to guide him on his way. Thus began the tradition of decorating homes and public spaces with earthenware oil lamps (diyas) to mark the triumph of good over evil, light over darkness and the five day celebration came to ...
Read Full Post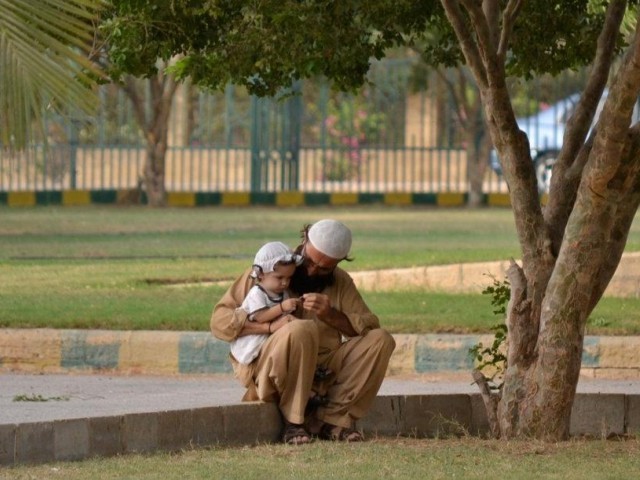 Sunday is Father's Day and yet again flowers, colognes, ties, shirts, cigars, books and general goodwill shall be shared mutually. Since ours is a populist society and we relate to and live vicariously through the characters of this expendable culture, Gone with the Wind is a visual treat most of us are familiar with. A timeless classic of cotton plantations and genteel society, propped up by dark skinned armies of either sex, brings to mind Rhett Butler in the movie. His daughter, Bonnie, is the pride and joy of his rather soiled life. In a heated confrontation with Scarlett O' Hara (a protagonist in ...
Read Full Post