Habib Jalib, who was born 92 years ago today, was a Pakistani resistance poet par excellence. I have written elsewhere on the themes of resistance and revolution in his poetry and also about why his work has an urgent appeal even in the 21st century, despite most of it having been written in the middle of the last century. Instead, I want to focus today on Jalib's iconic poem Dastoor (Constitution) which not only became an anthem of protest for a whole generation during Pakistan's first military dictatorship of Ayub Khan in the 1960s, but gained a new lease of life ...
Read Full Post
Read Part 1 in this series here. ~ Dagh Dehlavi witnessed all this while sitting in some corner of the city, and it is surprising that despite being closely connected to the fort, he was saved from the cruelty of the British. Perhaps to mourn Delhi, today we can say with great pride that despite his comfort-demanding nature, his sensitive heart was affected deeply by this incident. He had wept at the destruction of a once flourishing world. Hence, Dagh's work is riddled with the cruelties and savageries which the British perpetrated on the residents of Delhi. There is great anger, irritation ...
Read Full Post
"Failing in love, what to do, I ask In life, I have learnt, no other task." Today marks the 21st anniversary of the untimely passing away of Ghulam Muhammad Qasir (1941-1999), one of the great but relatively unsung poets from Khyber Pakhtunkhwa (K-P) who chose to write in Urdu. In fact, Ghulam Muhammad Qasir wrote such exquisite ghazals that it is almost impossible to believe that he was not a native speaker but rather a Pashtun from the sleepy town of Paharpur in Dera Ismail Khan, who grew up speaking Pashto. Like his iconic fellow-Pashtun contemporary Ahmad Faraz, he was one of ...
Read Full Post
Mirza Asadullah Khan Ghalib (1797-1869) is unique in the annals of Urdu literature. Not for nothing is he referred to as the bard of Urdu literature, to be compared with a universal tradition of literary figures representative of any national culture. Therefore he is the closest in our subcontinental tradition to what William Shakespeare is in the English, albeit dramatic, tradition. His works in both Urdu and Persian have left an indelible impact on the region, which is why his writings continue to be celebrated and widely read, not just in the subcontinent but across the globe. Today marks the 151st ...
Read Full Post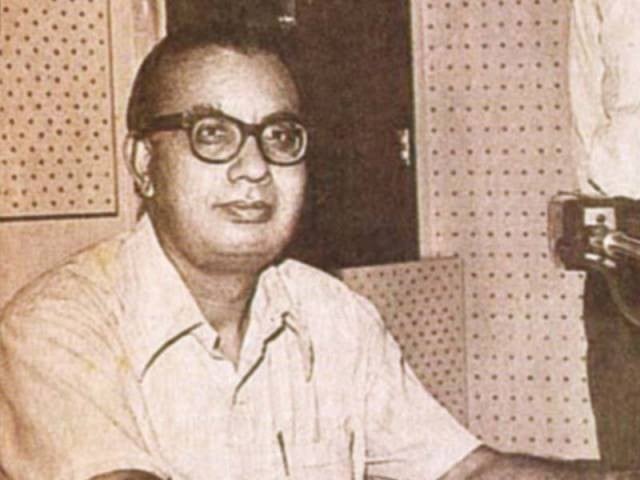 Ibne Insha (1927-1976) was one of our most gifted poets and humourists who died too young. The world knows him mostly as the author of melancholy ghazals such as 'Insha ji utho ab kooch karo' (Insha ji, get up and do something), or the biting satire that can be witnessed in his masterpiece, 'Urdu ki akhri kitab'. However, little known is the fact that he was one of the early supporters of the Progressive Writers Movement (PWM) in colonial India and would undoubtedly have been one of its leaders had he lived long enough. He also left behind about a dozen odd intensely political poems showing an uncanny awareness ...
Read Full Post
The day after the legendary Mehdi Hassan died, I was at a restaurant where live ghazals were being sung by a budding singer. He was entertaining requests and invariably all the requests being made were of the ghazals sung by Mehdi Hassan. It was as if the people could not think of a better singer. I sat pleased for a moment that the star has truly been recognised. But then it ached deep down, wasn't it too late? For weeks Mehdi Hassan had laid bedridden and yet, there had been no calls for prayer, no fans thronging his premises and no government officials ensuring ...
Read Full Post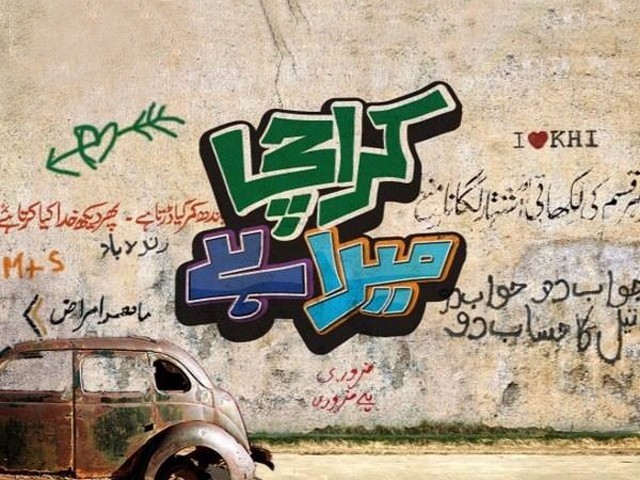 I started this year with a blast, quite literally, and to date, this city has taken more lives than you and I could have expected. Being an average student trying to live an average life, I have been told to reach home 'foran' (immediately) innumerable times and have seen my siblings dance over missing school or exams due to unforeseen circumstances. This city has become no less than a war zone and those who just thought 'yeh kya bakwas hai' (what is this crap) to themselves are seriously delusional. In these past few months, I saw a leader being arrested, witnessed an acquaintance get ...
Read Full Post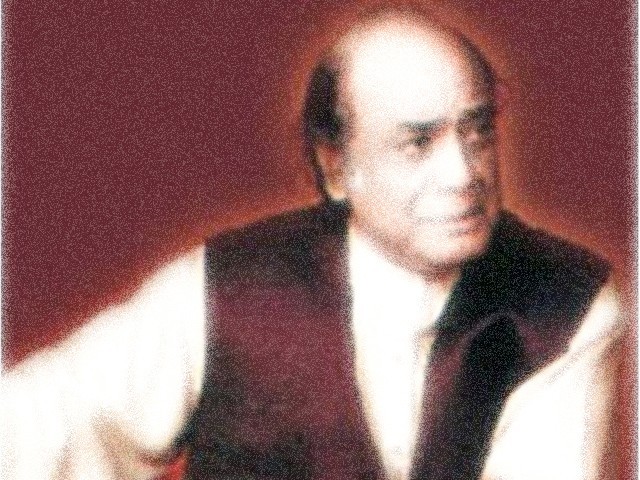 Mehdi Hassan  died today after 84 years of serving us. There are no words to capture the influence he had over my generation and the ones before me. May you rest in peace Khan "Saheb". The "Kesariya balama"has finally left us all to his new home. From Khyber to Dhaka and from Skardu to Deccan wafts a lifting and profound voice that bonded all the discerning lovers of music. The highly trained vocals were none other than Mehdi Hassan 's, which leave music buffs like the me wondering how Mian Tansen may have sung "Raag Darbari", his own innovation, with full-throated ease and with ...
Read Full Post