According to a 2015 issue of Forbes Magazine, Manchester United became the richest English club, boasting of $3.10 billion as their net worth, as well as being ranked third in the world after the two Spanish giants, Real Madrid and Futbol Club (FC) Barcelona. Recently, United revealed its new Adidas home kit and it is reminiscent of their shirts from the 80s and 90s. They had signed a 10-year deal worth £750 million in partnership with the Premier League club, allowing themselves to climb the ladder of success. Photo: Football.co.uk United's success and prominence has been due to some of the clubs most significant personalities, who have guided it towards such ...
Read Full Post
Some people say that they are the best trio since Nirvana. While the comparison between a music band and bunch of exceptionally talented football players may seem odd, the fact remains that both have excelled in their respective fields. Nirvana wooed people through their magical music, whereas the attacking trio of Lionel Messi, Luis Suarez and Neymar – commonly referred to as 'MSN' – are busy setting benchmarks through their amazing skills and goals galore in football. With an unprecedented number of 117 goals so far during the current season, MSN is the reason Barcelona are on the cusp of winning a historic treble again. Photo: ...
Read Full Post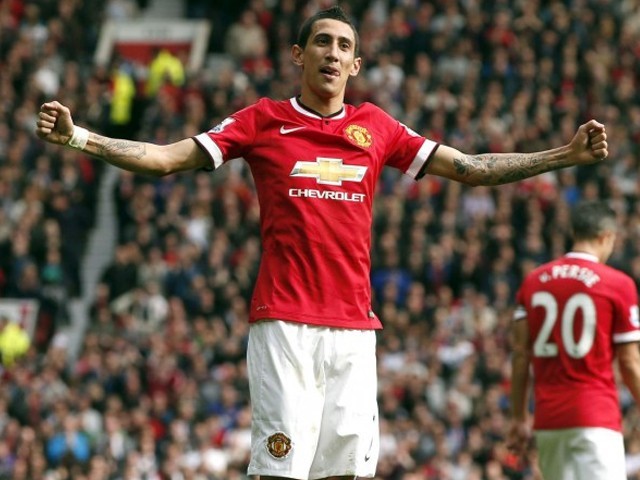 August 28, 2014 was a heart-breaking day for many Real Madrid fans as well as for all the rival clubs of Manchester United and their fans. United's signing of a world class winger and extremely skilled midfielder just boosted the confidence of the torn and broken football team. As soon as he joined the club, he proved he was worth the money the club paid for him. Ángel Fabián Di María Hernández, commonly known as Ángel Di María signed a five year contract on August 28, 2014 with one of the greatest, glorious and most successful clubs in English football history, Manchester United. ...
Read Full Post
Manchester United fans have witnessed many outstanding players who have showcased their skills and abilities at the Theatre of Dreams over the club's illustrious history. But there have been two players who have stood head and shoulders above others – George Best and Cristiano Ronaldo. George Best. Photo: Reuters Both are arguably the best players of their eras, who would mesmerise the crowd and take over their opponent's defences with ease and perfection. Unfortunately, Best's off the field lifestyle led to his downfall but Ronaldo, on the other hand, went from strength to strength after joining Manchester ...
Read Full Post
There is a line of thinking in certain quarters of the football world that considers World Cup glory to be the pinnacle of achievement in the beautiful game. According to this hypothesis, you can only be a true great if you achieve great things in international football – particularly at the World Cup. But what of individuals who never played because their teams were too weak to qualify for these tournaments? Or did not have the national sanction of their countries to do so in spite of being the leading lights of a club football? I would like to explore ...
Read Full Post