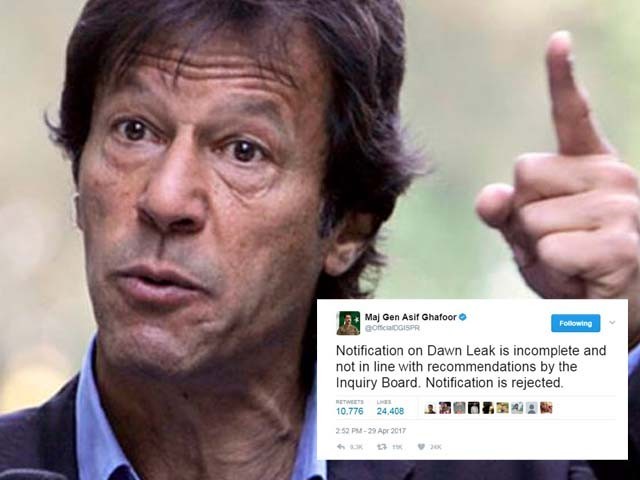 As someone who is in the process of doing a PhD in political science, I am naturally passionate about the political matters of Pakistan. Although my research interests are eclectic and include topics like gender, religious minorities and current affairs, my special concentration is on the civil-military relationship. I do think that Pakistan cannot build proper political institutions without rectifying the civil-military imbalance. The rectification of the civil-military imbalance, of course, requires political maturity and competence from the civilian leadership. To simply blame the armed forces is an oversimplified and clichéd explanation. In Pakistan's case, the civil-military balance has historic origins dating back from the ...
Read Full Post
Sitting in his jail cell secretly armed with a cellular phone, a British mobile SIM, and the contact details of world leaders, a murderous psychotic terrorist, in the hopes of killing countless, sat plotting nuclear war. His plans were so ludicrous that you'd think this was a work of fiction straight out of a bad spy novel, but I assure you that this incident was frighteningly real. First, he called a nuclear-powered nation itching to retaliate to fresh terrorist attacks on its soil, pretending to be the head of state of a nation whose countrymen were allegedly responsible for the ...
Read Full Post
As Raheel Sharif visits the United States, it's worth taking stock of how little has changed in US-Pakistan relations. Imagine you're the US ambassador to Pakistan, and you've been tasked to draft a cable to prepare American officials in Washington for the visit of General Raheel Sharif, the Pakistani army chief who has arrived in town for a five-day trip. So what would you say? First, you'd counsel some conciliatory comments: "We should recognise growing Pakistani casualties in the fight against militants … (and) reiterate the long-term US commitment to support Pakistan." Soon thereafter, however, you'd urge your Washington counterparts to get down to business: "We need ...
Read Full Post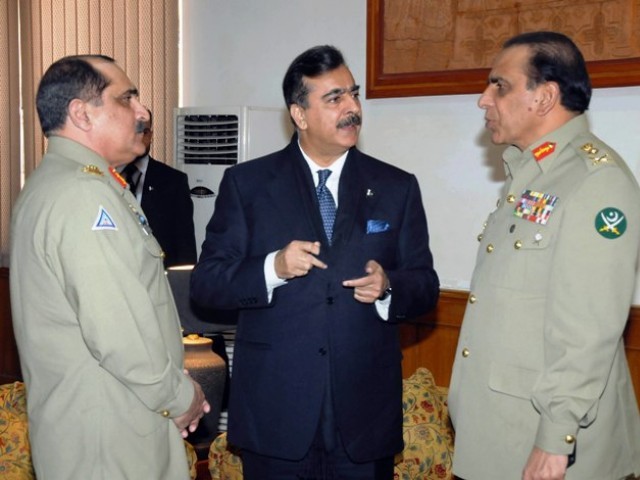 A photograph circulated by the Press Information Department across newsrooms recently had Yousaf Raza Gilani standing in the middle, chatting with General Ashfaq Parvez Kayani and General Khalid Shameem Wynne, with his fingers stationed uncomfortably near his chest — a pose we normally won't stand in. But then again he is the prime minister. A sub-editor's journalistic curiosity and an acute eye for detail led to a legitimate inquiry. Experts were called in. Professional advice was sought. No one could figure out this enigmatic conundrum: What happened to the prime minister's fingers? "They are hiding something," screamed one over-worked editor. ...
Read Full Post