I asked people around me for thread to sow my wounds close, But all I got was words. Words that had already drilled holes in me like a drilling machine. Words that left echoes in my mind, body and soul, Like a drilling machine making roads through mountains. These words wanted to make me a road to my boyhood Drill Act like a boy Drill Act like a boy Drill Act like a boy boy boy boy *echoing * Always the last to be chosen to play; Sometimes never chosen. Why? Because when I threw the ball, It was obvious my throw was not enough. So when the other boys' ball hit the bat, The drill ...
Read Full Post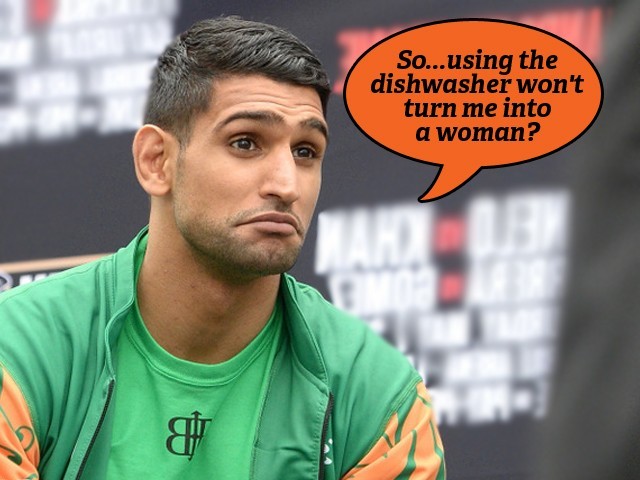 Amir Khan, the world famous British boxer of Pakistani lineage, is no stranger to controversy. Although an extremely successful and talented boxer, most of the time, he is in the news for "other" reasons. We witnessed a very public meltdown of his marriage, followed by the umpteenth reconciliation. We heard him bragging about being a celebrity and also public admissions regarding his infidelity, and of course the leaked sex tape, which merely confirmed his adulterous nature. He appears to be someone hungry for attention, be it of any kind, and I have a strong suspicion that many of his antics are deliberate ...
Read Full Post
In middle school when my cousin, like all other Pakistani girls, ditched uniform shorts for track pants at gym class, I asked my dad if I could do the same as well. I handed him the application form to fill in so I could give it to my gym teacher. He laughed, lit his pipe and set my definition of gelling in and modesty right.  Needless to say, I bore weird glances from the Pakistani community of 12-year-olds at Carl Sandburg Middle School in Virginia for two full years. I learnt indifference. But it becomes difficult to continue practicing the learned art in this ...
Read Full Post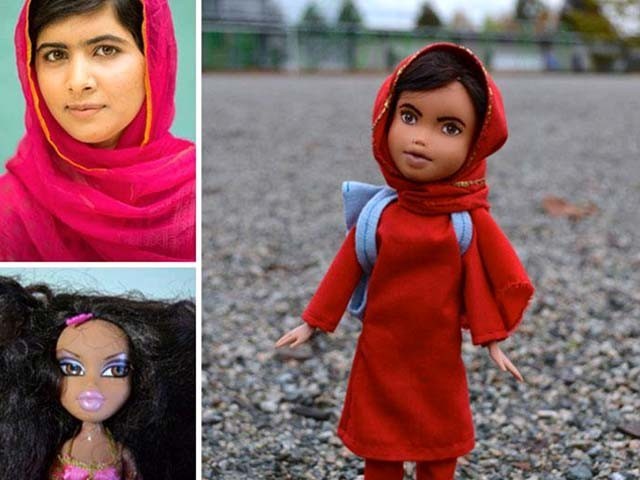 Nothing in our world happens without meaning or impact. In every moment, we absorb different forms of energy from whatever our surroundings hold, especially in the tender stage of childhood. Toys, for one, might simply be seen as objects children play with, but is there a chance that they too have a deeper meaning and effect on the minds and personalities of minors?  Toys also play a part in implementing gender roles – we all have seen little girls playing with dolls, and boys being given toy cars or guns to play with. I, myself, was fond of dolls as a child ...
Read Full Post