The other day, I was randomly scrolling through Facebook when I came across a long post by girl who had been harassed on her way to work by a guy on a bike who flashed his private parts at her. So common, right? Let us just keep scrolling, my brain hinted. There was a video attached to the post as well, and it automatically began playing before I could scroll past it. As I watched the video, I realised that the car looked oddly familiar, and then I realised that the girl was in fact my own sister. I ...
Read Full Post
"Quaid-e-Azam aao zara tum, Dekho apna pakistan, Jiski bunyado ki khatir, Lakho ne di apni jaan." (Quaid-e-Azam come, Look at your Pakistan, For whose foundation sake, Millions of lives were sacrificed.) So starts the poem penned by Urdu poetess Gulnar Afreen – the refrain of which has become ubiquitous thanks to its completion being denied to a young speaker very recently in a Ramazan transmission. Now while it makes perfect sense for the literarily crippled philistines of the country to know zilch about where the verse comes from, the fact that the farce was broadcasted on live television, specifically in the holy month of Ramazan, serves as something of an expergefactor. And while the masses in general and ...
Read Full Post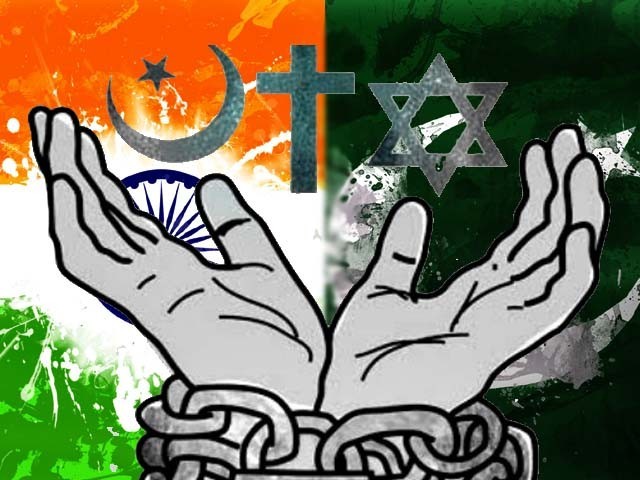 My attention was recently drawn to a news story according to which non-Muslim employees of Mian Mir hospital in Lahore are forced to recite verses from the Holy Quran daily at the morning assembly. The news further stated that those who refused to do so were penalised by being marked absent for the day (and thereby losing a day's wages). If true, this is indeed shocking news. Once a non-Muslim says the words of the Kalima, he or she automatically is converted to Islam, and cannot go back to his or her original religion. It goes without saying that such men or women cannot continue ...
Read Full Post
We cannot, as a nation, claim progress till our women feel safe everywhere at any time. The life of a woman in a man's world was never easy, but nothing can be worse than not doing anything to change that. No matter how many steps we manage to take forward, we have just as many people pushing us back. By writing this, I wish to bring to the reader's attention the way we are handling the Naila Rind case – a student of the University of Sindh, Jamshoro, who committed suicide after being constantly blackmailed and harassed. Our country does not have harassment policies ...
Read Full Post