It is not brought up much, but every therapist who deals with adults, encounters a lot of people with sibling conflicts. There are many cases of hoarding a sibling's property in my profession. The gender ratio is more or less equal, and at times, the spouse or in-laws of a sibling also play a part in these practices. Scar says to Mufasa in The Lion King, "I'm from the shallow end of the gene pool." Jasmine*, a woman in her late 30s, had her property hoarded by her younger brother as soon as her husband died. Jasmine was financially independent but her house held emotional value for ...
Read Full Post
When I was expecting my first child, the occurrence itself was immensely exciting, hence pondering over the gender of my baby didn't seem important at that time. However, others were more concerned about the gender, thus I would come across common remarks such as, "Allah (SWT) beta hi dai ga." (God will bless you with a son.) Nonetheless, I would ignore such comments and tell myself that sons are typically perceived to be more precious than daughters by such people, thus they wish accordingly for others. But they didn't have to say it to my face as it put me under bizarre pressure of giving birth ...
Read Full Post
The only thing we know about First Lady Michelle Obama's recent visit to Saudi Arabia is that she wore no headscarf. She and her husband, President Barack Obama, probably discussed many worthy issues with the new Saudi King, Salman bin Abdul-Aziz, but to the Western media, what mattered most was what Michelle Obama wore. The First Lady wore a long sleeved shirt and pants but no scarf upon arrival at the airport in Riyadh. Her unveiled dress code sparked controversy on social media almost instantly and Twitter was flooded with tweets about Michelle's dress code. Sure, it was an official trip for the First ...
Read Full Post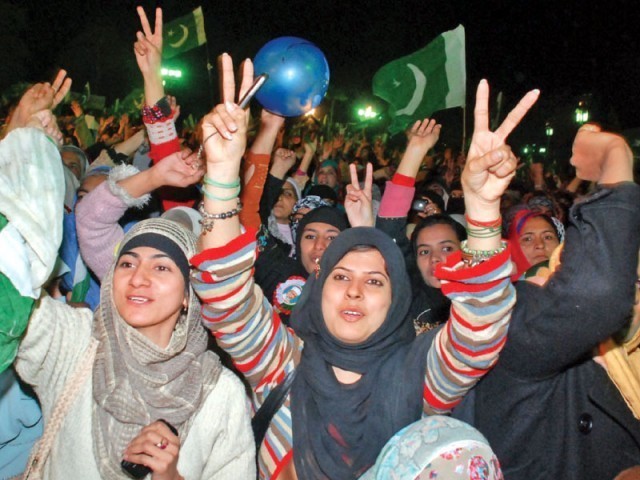 First of all, I would like to make it clear that I am in no way trying to defame any political party. I am writing this simply to highlight our failure as a society. That being said, I would like to get straight to the issue, an issue that, sadly, I encountered at a recent jalsa I went to. This is an issue that I'm sure thousands of women in Pakistan face everyday but, somehow, it never surfaces enough to be addressed as a serious fault in our society. I'm talking about the harassment and groping of women in public spaces. ...
Read Full Post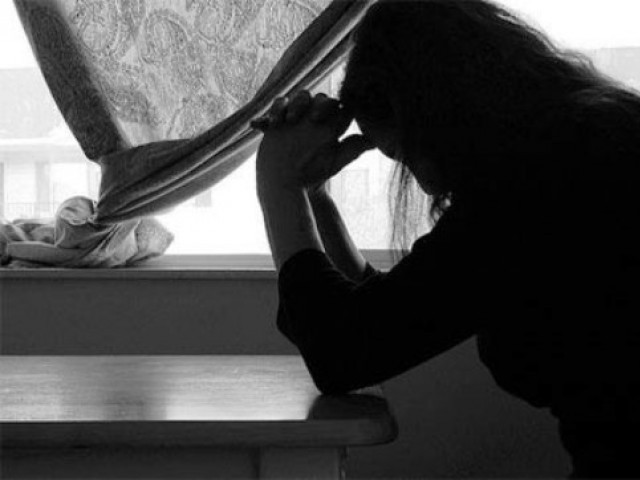 The city of Jhang is well known to most Pakistanis due to its affiliation with the Heer Ranjha legend. Located on the east bank of the River Chenab, Jhang has produced people of immense worth, the list of whom is topped by the sole Nobel Laureate of the country, Dr Abdus Salam. However, not many Pakistanis are aware of the head-shaping tradition that originates from this part of Punjab. Having spent a considerable time of my life in my paternal city, Jhang, I've witnessed one practice that hasn't changed the slightest over the course of time: the exercise of shaping a newborn's head. The locals ...
Read Full Post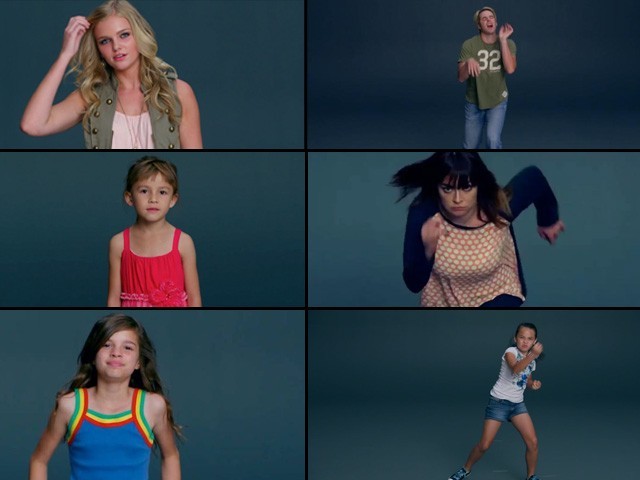 If you haven't seen the new advertisement from the Procter and Gamble-owned Always, then you need to see it. This advert, which explores what it means to do something 'like a girl', topped the Campaign Viral Chart, bumping Activia's Shakira video off the first place. It has been shared 536,519 times in the last few days, and it is definitely something everyone should watch. Directed by the award winning filmmaker, Lauren Greenfield, who also directed the famous documentary, The Queen of Versailles, this commercial begins with a bunch of grownups entering the studio and being asked to demonstrate how to run, fight and ...
Read Full Post
A few days back, I met a friend to congratulate her on her engagement. Though her happiness was visible through her expressions, her demeanour indicated that something was bothering her. Upon my inquiry, she started to vent out her worries. "My only fear is that he keeps dogs and I keep cats," she said. Initially, I thought she was merely jesting, to which she clarified, "No, I really am worried about this". Her anxiety made me wonder if this difference of preference in pets really mattered that much. I mean, surely, if you keep a pet, it only shows your love for animals, ...
Read Full Post