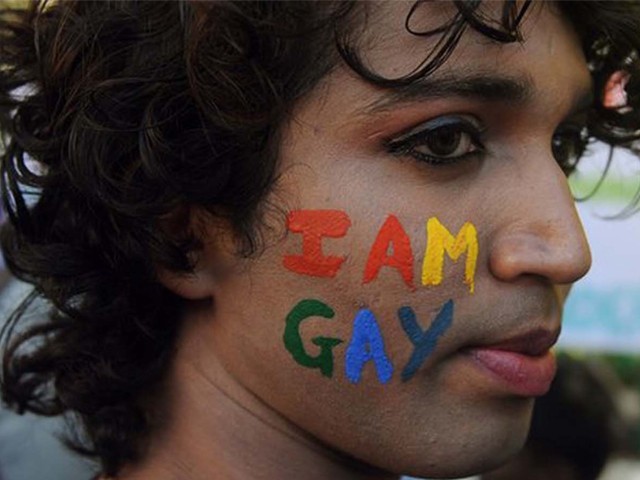 It is a well-known fact that many people who identify with the Lesbian, Gay, Bisexual and Transgender (LGBT) community in India are walking a very fine line – be true to who he/she really is while also maintaining a cautious approach of how that comes across in day to day life. It is unfortunate that such people are held under a microscope with every single action of theirs being analysed and dissected by society, and most recently, for nefarious gains. A 31-year-old gay man in Mumbai named Rajan was surreptitiously followed into a men's bathroom by two strangers and coerced into performing oral sex ...
Read Full Post
For 24 years, the horror of lesbianism haunted me. No, I don't belong to an anti-religion, mod squad, liberal family. My family is as normal as any middle-class and religious family could be. After my teens, I grew up questioning my sexual orientation and my doubts turned into guilty trepidation when I realized this was not "just the phase" I was going through. This was the my life which I had been constantly denying. Being a lesbian in Pakistan where one is eloquently declared a sinner or deemed to have a psychological disorder, is like committing a crime. You are considered as disgusting ...
Read Full Post
From every angle, I am your typical Pakistani middle class urbanite twenty-something. There is nothing about my mannerisms, wardrobe or grooming that differentiates me from anyone in my social circle. However, even some of my best friends don't know my deepest darkest secret, a secret that I have been suppressing for far too many years now: I am gay. This is a story of what made me come out to my best friends: a Mufti sahab. On Sept 6 2011, on the show Frontline, which is hosted by Kamran Shahid some panelists were discussing personal freedom in an Islamic society. The debate touched ...
Read Full Post
An elected official of the Pakistan Peoples Party (PPP), who I am sure would prefer to remain anonymous since he would not want people to know how he wastes his time courting journalists, sent a text message last week offering his condolences for Roger Federer's loss at Wimbledon. This had followed an earlier conversation we had had where I explained that the tension over the government's survival and political machinations in the country seemed so insignificant compared to the travails of the greatest tennis player in history. After receiving the SMS, my instant reaction was to cut the man some ...
Read Full Post