Dissent breathes life into a democracy, which is why when you stifle free speech, you strangle your democracy. Sadly, freedom of speech and democracy have never felt as suffocated in India as they feel today.  The latest example of this is the detention of 28-year-old Lois Sofia at an airport in Tamil Nadu, for the crime of shouting a slogan against the ruling Bharatiya Janata Party (BJP). The incident escalated because Sofia shouted in front of the Tamil Nadu BJP Chief Tamilisai Soundararajan, "Fascist BJP government down, down." This is a normal way of expressing displeasure and discontent with the functioning of ...
Read Full Post
On September 5, 2017, at about 8:00 pm at night, three unidentified gunmen killed the noted writer, activist and fierce journalist, Gauri lankesh. This brutal murder sent shock waves across the country. Organised and cowardly assassinations of thinkers, writers, intellectuals, academicians and rationalists seem to be an emerging trend in today's India. After India's independence, Jawaharlal Nehru's secular and pluralistic ideals shaped the nation's ethos for around 60 odd years. These ideologies created a safe haven for journalists and activists. But in today's India, everything is different. Journalists and activists fear for their lives every second of the day. Why should we point fingers at ...
Read Full Post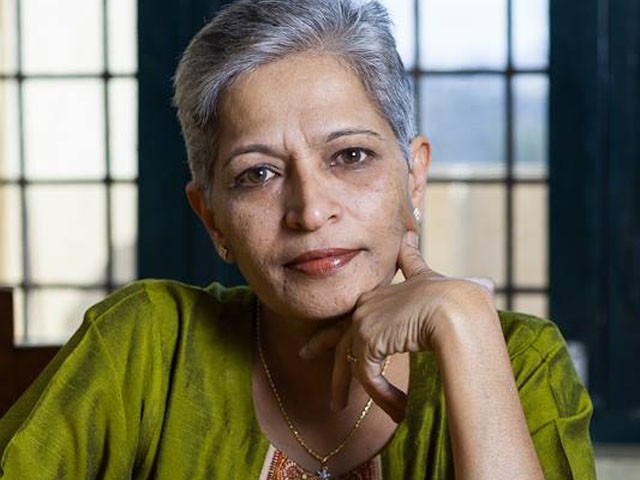 Gauri Lankesh's Facebook profile picture that features Rohith Vemula, with the caption 'Punish the culprits', gives you an idea of the kind of person she was – fearless. Posted by Gauri Lankesh on Monday, January 18, 2016 The 55-year-old senior journalist was shot dead outside her residence in Ideal Home Layout in Rajarajeswari Nagar, Bengaluru, late yesterday evening. Not one to soften the blows Lankesh was known for her radical views and was gutsy about embracing ideologies that were not very compatible with the powers that be. She was not one to soften her blows using a velvet glove while her approach to everything in life ...
Read Full Post