The country is in the grip of a gas crisis. A shortage of natural gas has meant that millions of people do not have gas to cook or hot water to bathe with. There are mile-long queues at compressed natural gas (CNG) stations. Half of Karachi's buses, which run on CNG, are off the roads, creating chaos in the city's public transport system. There was even a report that a rickshaw driver set fire to his vehicle in protest, as he'd not been able to feed his family for a week because he could not get CNG to run his ...
Read Full Post
Whatever you say about our parliamentarians, you have to admit they have a sense of humour. I'm referring to the recent claim by the learned MNA Tahira Aurangzeb about how gas shortage is the reason for the increasing divorce rate in the country – she is the mother of Ms Maryum Aurangzeb, our minister of state for information, who said that our ministers and senators cannot survive on Rs60,000 a month. The learned female lawmaker wasn't sure of our divorce statistics two or three years back, when there was no shortage of gas, compared to how many cases there are ...
Read Full Post
Already frustrated by crippling electricity and gas shortages, Pakistanis now have another crisis on their hands. This time around, Pakistanis are standing in mammoth queues just to secure a drop of petrol. The 'petrol crisis', as it is being referred, brought to light some interesting and entertaining observations on the country's favourite government-bashing platform: Twitter. Three hashtags are currently being used to respond to the petrol shortage in the country; #PMLNpetrolchor was the top trend, with it being used over 19,500 times in the past 24 hours and #PetrolShortage and #SherBanoSher were each tweeted nearly 6,000 times since yesterday. We look at how people reacted: This @Reuters report ...
Read Full Post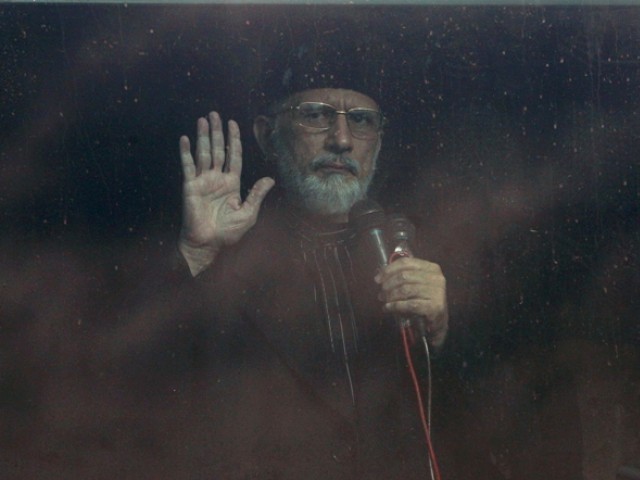 'Allama doctor Tahirul Qadri Canadian' For many, the word 'Canadian' might seem unpleasant here, but I am sure no one will object to the word 'Allama'. That is how Pakistanis are; they only see what they like. However, who am I to conceal that fact? Everyone knows that Qadri has a dual nationality. Therefore, the word Canadian does not sting as much. Two years ago, 50% of Pakistanis – nay, 80% of Pakistanis – were not familiar with the term 'Revolution Baba'. But suddenly, on the bright and sunny morning of January 14, 2013, Qadri became famous; not only in Pakistan but ...
Read Full Post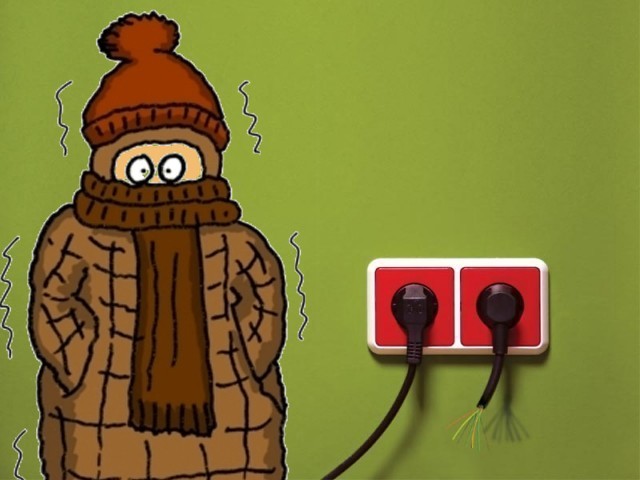 I woke up this morning and found out that, for the fourth consecutive day, there was no gas at home – none whatsoever. The stove fluttered to life for merely a second before going out and I understood that turning on the heater would be a waste of time. The equation was simple – no gas, no heat. I would have to resign myself to a cup of tea. I knew that as long as we have our electric kettle and chai (tea) – the answer to all Pakistani problems – we would survive. The key word here is electric, of course. There was no electricity either. And this ...
Read Full Post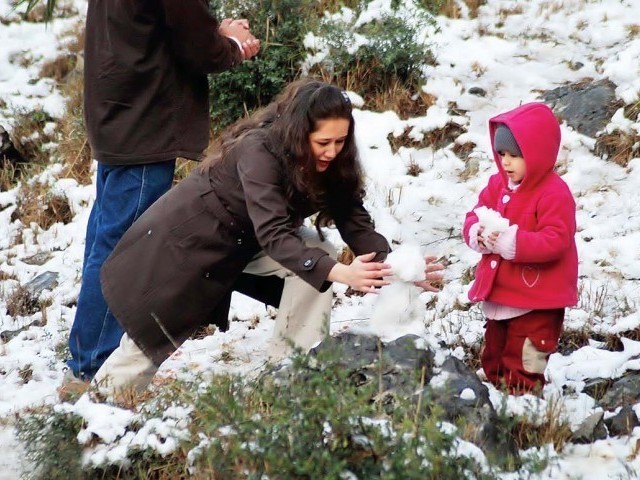 Large swathes of the country are currently in the grip of a cold snap. The federal capital is said to have received snowfall over the weekend, with the Margalla Hills getting the most snow in two decades, according to the meteorological department. As expected, this has made many of the area's residents quite excited because it's not often that they get to see snow in their midst. Further north, in Murree, the Galiyat region and northwest into Swat and beyond, there has been snowfall for the past few days and much of the region has been blanketed with several inches ...
Read Full Post