Web series are a game changer for filmmakers and storytellers alike. After the popularity of Sacred Games on Netflix and Inside Edge by Amazon Prime, the latter is back with yet another web series called Mirzapur. The plot revolves around Akhanda Tripathi, also known as Kaleen Bhaiyya, because he deals with the buying and selling of rugs and carpets. Akhanda is a don who rules Mirzapur, quite literally. Interestingly though, his only son Munna Tripathi is entirely out of his control and constantly misuses his power and position, constantly landing himself in some sort of trouble or the other. One ...
Read Full Post
Remember how Tony Montana cursed and swore his way into our collective hearts back in the day. I distinctly recall how being an impressionable young teen, watching Scarface (1983) was a life altering experience. Al Pacino playing a cool-ass Cuban gangster had such a profane… ooops!.. profound effect on my susceptible neurons, that I even contemplated becoming a full-time goon (just don't tell my dad). Anyways, since the aforementioned idea was just a little far-fetched, I settled for the next cool thing by becoming a lean mean cuss machine! (Being a proud Punjabi certainly had a sway). And ever since that ...
Read Full Post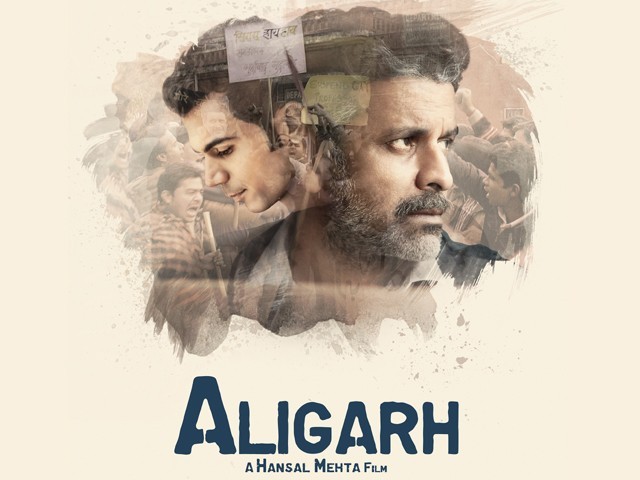 All right, I am holding my hands up and I admit I was a homophobe back in the day. Like any typical Pakistani youngster, a lot of my cussing and swearing involved slurs against the gay community. Even the word 'gay' itself turns pejorative since it's used with a derisive attitude in our society and considered as a general term of disparagement amongst Pakistani youth and ashamedly, I was no different. But for me personally, my days as a typical homophobic youngster changed for good when I happened to stumble upon Brokeback Mountain (2005). I am not a big fan of movies ...
Read Full Post
It takes ages to find a plot that has the tendency to showcase different emotions, scenarios, and the journey of life i.e. transformation of one's identity.   Manjhi: The Mountain Man is one such story that shares a tale of a man who believes in love, humanity, arrogance, friendship and doing what's needed in his capacity as an individual to bring a change. It is based on the true story of Dashrath Manjhi, an unsung hero and legend who proved that nothing is impossible to achieve. The film is directed by Ketan Mehta and features Nawazuddin Siddiqui for the lead role of Manjhi. Manjhi has an able team to ...
Read Full Post
There has to be something about a movie where a Pakistani audience sits silently in cinemas, where mobile texting and chatting during a movie is the norm otherwise, and watch two lead characters dominate the story in a single location for 83 minutes. Billed as Pakistan's first 'Film Noir', Tamanna is definitely in a league of its own in the context of Pakistani cinema. Prominent film critic Taran Adarsh raised an important point upon release of the film Barfi!, "You don't formulate movies (like Barfi!) targeting its box-office potential or its commercial prospects. You create such films for its passion of cinema." This statement applies to Tamanna as ...
Read Full Post
Indra Kumar followed a simple formula for success  back in the 90s. Typically, the first half of his films would be based on comedy, while the second half would be a tear jerker. David Dhawan followed a similar approach in some of his films. Additionally films like Dil, Ishq and Shola aur Shabnam were along the same lines. Karan Johar with his Kuch Kuch Hota Hai and Kabhi Khushi Kabhie Gham improvised on the same formula. We can find similarities with Priyadarshan's brand of humor as well. Then, on the turn of the millennium, Raju Hirani took this method to a whole new level. In ...
Read Full Post
Talaash, as the name suggests, is a film in which people are looking for answers. It has some obvious searches like why did the car end up in water? Who is the killer? And then there are the subtly and beautifully embedded intrinsic quests of a father in search of reconciliation with himself, not really by self-flagellation but by being silent. Or a wife in search of her husband whom she lost to a tragic accident in their lives. I am disappointed in myself, because it took me over an hour to realise where I had seen Talaash before. I hadn't ...
Read Full Post
The relationship between Pakistan and India has always been a challenge because of the cultural and religious differences.  However, both governments are trying to promote diplomacy and are trying to formulate resolutions regarding the Kashmir dispute. We must not disregard the 'Aman ki Asha' initiative either, where decisions like releasing prisoners and making amends is being employed. What should be scrutinised and acknowledged is that the media has a great role amidst all of this. This is especially so for films; film is a medium through which we can influence the general views of the public and tow it in the right direction. Regrettably, ...
Read Full Post
I have serious reservations against the terms 'parallel cinema' or 'art movies'. These just confine some dazzling cinematic experiences to a select audience. Why do people go to watch movies? For romance? For great music? For action? For sex? For humour? Would you go to watch a movie that has all the four? Probably not. You will call it an 'art movie' because it does not have a Khan or a Kapoor or a Kumar in it. Gangs of Wasseypur (GoWp), instead  has Manoj Bajpai in his finest performance ever. Yes, even better than Satya and that's a lofty claim. This film is a shut-up call to ...
Read Full Post