In recent years, it seems as if the question of what it takes to adapt a good movie from a video game has eluded Hollywood studio executives more than anything else. At first, it seemed as if they weren't even trying. Films like Silent Hill, Doom and Max Payne, all releasing in the mid-2000's, had the low-budget appeal of a direct-to-video movie, and felt more like a means to making a quick buck than faithful video game adaptations. However, when movies like Prince of Persia, Warcraft and most recently, Assassins Creed started bombing – both critically and commercially – the aforementioned question really started to emerge. After all, these were films ...
Read Full Post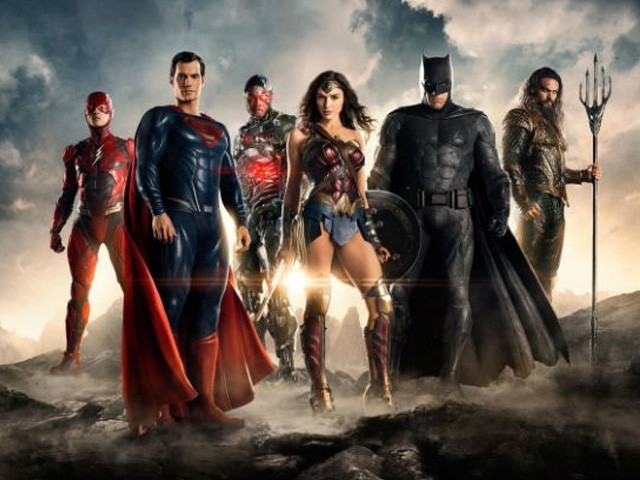 I get a lot of grief from fan boys for being super critical when it comes to comic book adaptations. But truth be told, I judge these movies on their cinematic merit rather than having a blinkered view by being a devotee of any particular character. Although I  understand how any movie from the superhero genre could develop a cult-following, but those are just fans who are so happy to have their favourite superhero recreated in flesh and blood on screen that they are willing to overlook all the flaws associated with the craft of filmmaking. So for all you ...
Read Full Post
For anyone who doesn't know who Kumail Nanjiani is, he's a Pakistani-American comedian, writer and actor. Nanjiani was born and raised in Karachi, graduating from Karachi Grammar School before moving to the United States to attend college. If you're still reading this, you're probably wondering, so what? Why do I care? What has he done for Pakistan? Well, he's doing the impossible – he's representing Pakistan, in a positive light, in Hollywood. Wondering how? Well, keep reading! 1. A Pakistani hosting Saturday Night Live (SNL)… wait, what?! Your host for the evening: @kumailn! ✨ #SNL pic.twitter.com/5P0RzSiEmn — Saturday Night Live (@nbcsnl) October 14, 2017 For anyone familiar with American ...
Read Full Post
This past week, viewers from all across the globe flocked to their nearby cinemas to catch the first female superhero movie, Wonder Woman. People leaving the cinema published accounts of inspiration and motivation. Some even spoke of a rekindled sense of purpose and drive in their individual feminism.  Yet in the same news cycle, you could also find a piece or two decrying some ban on this blockbuster placed by Lebanon and then followed by a suspension in Tunisia and Algeria. Naturally, as every ban does, it piqued the reader's interest. After all, what would the Lebanese, Algerians or the Tunisians have against women empowerment? It made little sense until you opened the closet and ...
Read Full Post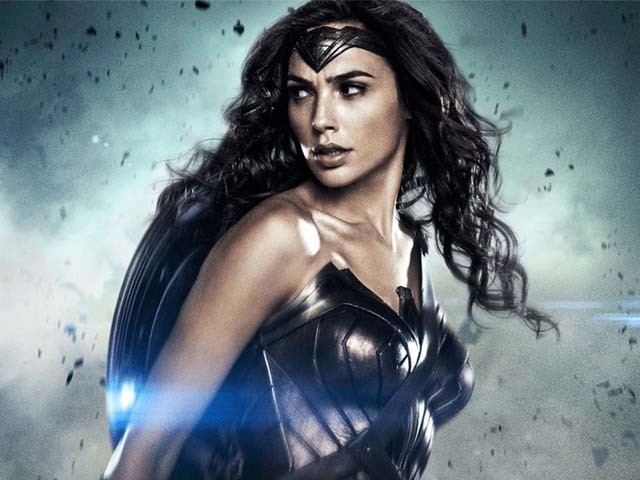 Another month and yet another superhero movie hits the theaters. Okay, another superheroine movie if you are hell-bent on being such a pedant. Oh and by the way,Gal Gadot, this larger-than-life female character, is a former Israel Defense Force (IDF) officer. Why is that even relevant, you might ask? Well for starters, we as a nation have this strong aversion to all things Isareli, and secondly, one of our brotherly Muslim state Lebanon has banned the screening of Wonder Woman on accounts of Gadot serving time in the Israeli military, who lest we forget are responsible for the crime of apartheid against the Palestinian people. Okay now just to be absolutely clear, ...
Read Full Post
One thing I can never wrap my head around is the bizarre fact that all of Zack Snyder's DC Comics' movie adaptations are shot in the dark. Do they not experience daytime in the DC Extended Universe (DCEU)? With this slight moan out of the way, let's turn our collective attention towards DC Comics' answer to Marvel's Avengers. The first full Justice League trailer just dropped and the entire internet world is in a state of meltdown. In a world where 'The Avengers' already exist, you've got to seriously up the ante if you plan on introducing a rival, and by the looks of it, this is ...
Read Full Post
Loading ...
Superman, who? Batman, I don't care! Wolverine, too macho for my liking! Are you sick and tired of the male bravado being present on the big screens all around you? Feminists around the globe, rejoice! You guys finally have someone you can truly root for while sticking to your principles. Enter, Wonder Woman! Gal Gadot in Wonder Woman (2017)Photo: IMDb With her cameo during Batman v Superman: Dawn of Justice deemed not long enough, we will finally get to feast on the Amazon princess in all her unadulterated glory this coming summer. DC Comics posted the latest—and possibly the ...
Read Full Post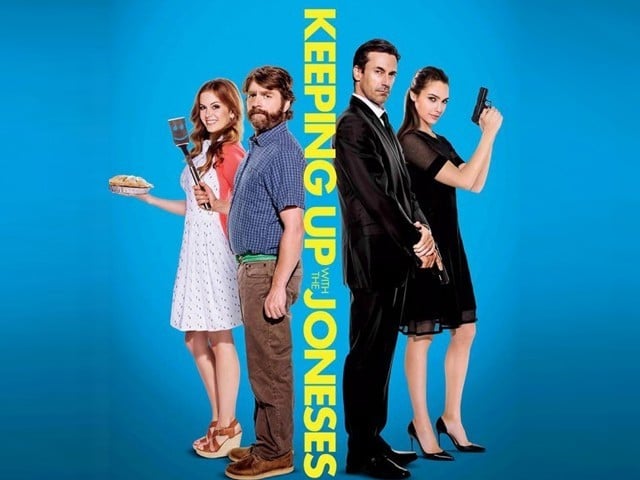 There are two basic things that you can logically expect from a film that is marketed as an action comedy: action and comedy. That detail might seem pretty obvious to you, but somehow Hollywood still hasn't quite managed to grasp this fairly straightforward concept. The least an action comedy can do is entertain you with its excitement and wit, but ever so often, the movies that supposedly fall in this genre fail on both counts. The latest project is Keeping Up with the Joneses, a spy adventure that despite being powered by an impressive, talented cast (and Gal Gadot) is ...
Read Full Post
After years of speculation and film production, Batman v Superman: Dawn of Justice is now finally a reality. The film portrays two of the most iconic characters in the comic book universe, delighting fans and general audience alike. The story takes place 18 months after the events of Man of Steel (2013). An enmity has ensued after billionaire Bruce Wayne from Gotham City saw his Wayne tower get destroyed during the combat between Superman and General Zod that resulted in chaos. Now Bruce Wayne's alter ego, Batman, has decided to bring Superman to justice because he believes that Superman is ...
Read Full Post
Behold! The Dark Knight goes up against the Man of Steel! The moment all of us comic book movie nerds have been there for and it was inevitable. It was waiting to happen. And it finally comes at us with all of Zack Snyder's visual glory. But underneath all the hype and excitement for this movie the real question is: Was it any good? Ben Affleck and Henry Cavill.Photo: Screenshot The answer is in one word. YES! Yes, yes, and a million times YES! This movie is good with a capital G. From the get-go, with the brooding tone and ...
Read Full Post