The first Fast and Furious film had a bunch of street racers ripping off trucks carrying expensive televisions while the last Fast and Furious offering saw our heroes being chased by a submarine. Hence, it is sufficient to say that the franchise has gone nuclear since its debut. Their box office collection is a testament to the worldwide appeal of this action-fuelled franchise. Furious 7 and Fate of the Furious are the highest grossing movies of the franchise. What made these two instalments stand out amongst the rest was the fact that these movies had Dwayne Johnson's Luke Hobbs come face-to-face ...
Read Full Post
If there's one genre that Hollywood can't get enough of, it is the horror genre. And understandably so, horror films are cheap to make, even easier to market and can almost always guarantee increasing returns, regardless of their critical reception. The Insidious franchise is one of the prime examples of this. Launched in 2010 by director James Wan's Insidious, the franchise has accumulated $370 million worldwide with its three films. This is highly impressive because all three films had production budgets of $10 million or less. Insidious: The Last Key is the fourth and latest instalment in the franchise. And like the Conjuring franchise did ...
Read Full Post
The Fast and the Furious franchise has cemented itself deep into the billion dollar club. It's last iteration (Furious 7) grossed well over a billion dollars just 17 days after its release. The franchise's latest installment is set to make it as big as its predecessor. The Fate of the Furious (Fast 8) is hitting the theatres on April 14, 2017. From the trailer, we can note that this movie is going be more ambitious than the previous ones. It's jam-packed with action, deaths, and logic-defying car stunts that make the viewers believe it will turn out to be a great movie. Charlize Theron and Vin Diesel ...
Read Full Post
xXx was a bad film, the sequel even more terrible. But here we are, about to receive the threequel in roughly a week's time; Hollywood and its predictable obsession with making a franchise out of everything. Quelle surprise. xXx: Return of Xander Cage is a cash grab. It's as simple as that. The first installment with Xander Cage as the spy was a rip roaring success at the box-office while the follow up with Ice Cube as Darius Stone, a new agent, barely broke even. So it kind of made financial sense to give it another shot with Xander Cage ...
Read Full Post
Entourage, the award winning HBO TV series, was well received largely due to its comedic story narrative, special cameo appearances of contemporary stars, coupled with the notion of camaraderie that revolved around brotherhood and loyalty, between a close-knit circle of friends. Entourage, the movie, directed by Doug Ellin, delves further into this camaraderie. The movie revolves around Vincent Chase (Adrian Grenier) and his posse. His loud-mouthed super-agent-cum-friend, Ari Gold (Jeremy Piven) who now heads a movie studio, is eyeing a movie project which will showcase Vincent's directing prowess. Will this particular venture be a hit or a miss? That is quintessentially the plot of the movie. [caption ...
Read Full Post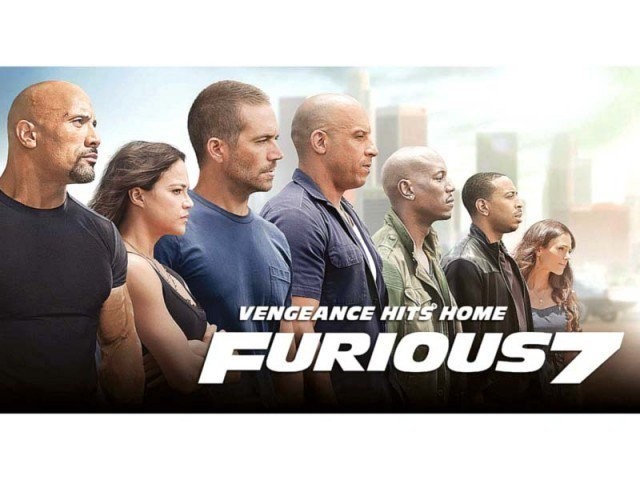 Who knew that Rob Cohen's The Fast and the Furious (2001) would lead to the creation of a movie franchise that would have seven installments and would earn over millions at the box office? Recently released Fast and Furious 7, or simply Furious 7, is a sequel to Fast and Furious 6 and has all the major characters from the previous film reprising their roles. Set in Los Angeles, Tokyo, Azerbaijan and Abu Dhabi, Furious 7 takes viewers on an exciting ride through high speed chases, car crashes and one-on-one fights that can leave one glued to the screen. Photo: IMDb The 'last ride' idea comes from a ...
Read Full Post