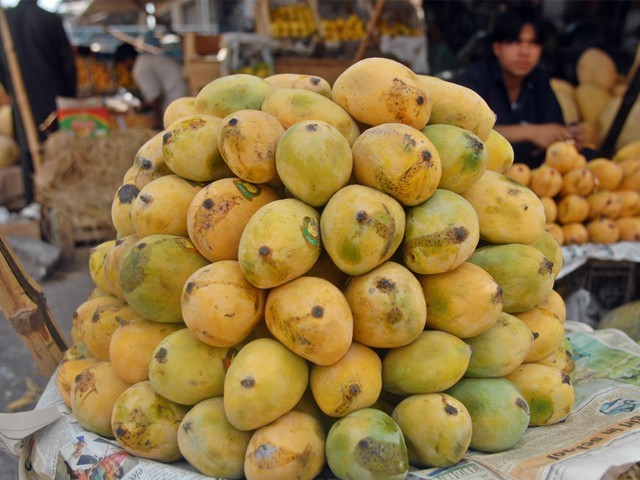 While flipping through a book of fruits that I brought for him yesterday, my three-year-old son stopped on a particular page. Curiously, he gazed at the picture for some time. He tilted the little book, first left then right, and even gave it at a full upside down rotation in hopes that this thing would look familiar once he sees it with the right angle. As I was watching him making these attempts and inwardly feeling excited on actually witnessing my toddler's cognitive process (yes, parents have these weird, rather creepy moments of exhilaration), out of frustrated curiosity, my son asked ...
Read Full Post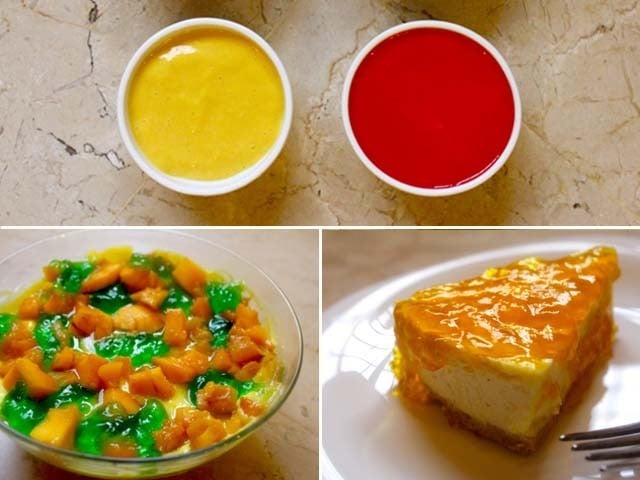 It's that time of the year again when we find ourselves replacing wholesome meals with the indulgent sweetness of mangoes. A delicious variety of Langra, Sindhri, Anwar Ratol, Chaunsa, Desheri, Himsager and Sammar Bahist, to name a few of the desi aams (mangoes) are readily available in Pakistan. These mangoes become a delicious addition at breakfast, lunch and dinner. In his book 'The Last Mughal', William Dalrymple quoted the following, defining our love affair with mangoes aptly. "For Mirza Ghalib, the late evening was the time for indulging in mango related pleasures, especially the exquisitely small, sweet chaunsa mango, a taste he shared with many other discerning Delhiwallahs, past and present. At one gathering, a group of Dehliwallahs were discussing what qualities a good mango ...
Read Full Post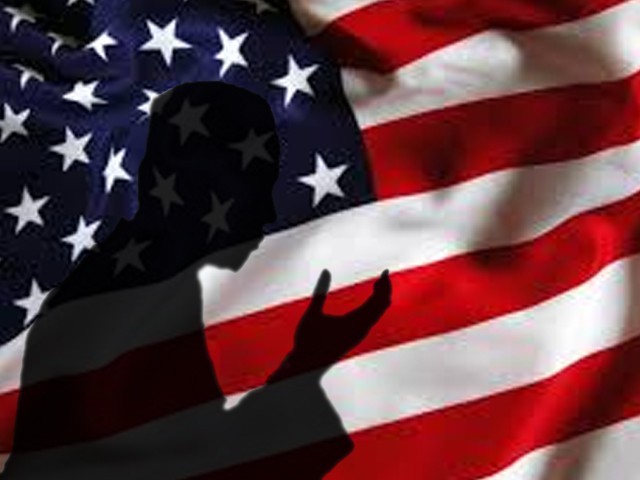 Last Friday, Maulvi Sahab again said that God's wrath is soon going to descend on the United States of America (USA) and the Muslim World will rise again. Although these are two entirely different things – fall of America and rise of Muslims more so the Asian Muslims – quite unrelated; nevertheless, he bundled them together as is the understanding in the entire Muslim world these days. So far so good. For the last 30 years of my life in Kashmir, I have often heard this prediction being made by "God's own middlemen" that this Islamophobic, zionist, kafir America will ...
Read Full Post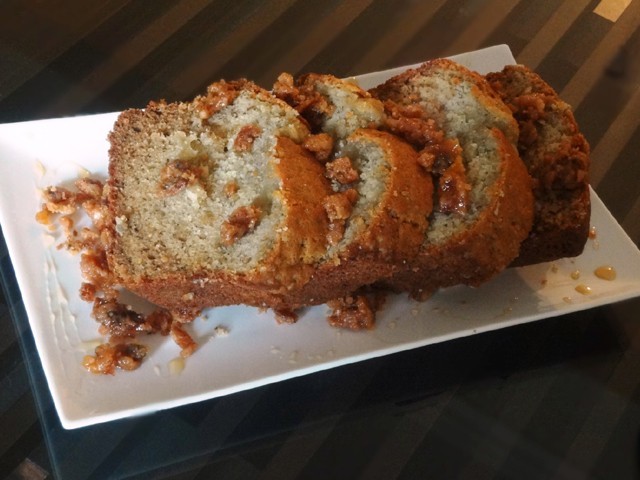 We have all had one of those days, ones where we are bored of our traditional breakfast, i.e. eggs and bread, and need something different and interesting. Sometimes you need a change, and that's where banana bread comes in. I came across the recipe for banana bread while searching for new recipes. At first, the idea of a fruit infused bread didn't sound so appealing to me, but after trying it, I realised I was wrong; it's actually delicious. Moreover, I guess destiny has its ways, as even a quiz on Buzzfeed revealed that banana bread suits my personality the most. Moist, rich banana bread ...
Read Full Post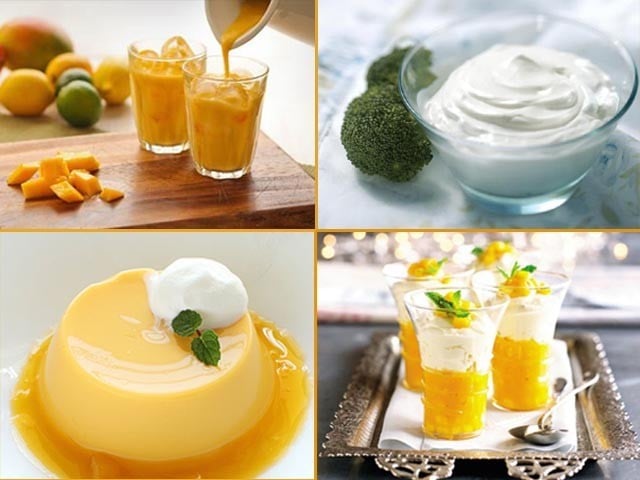 Mangoes, especially the luscious Chaunsa, evoke happy memories of sultry summer evenings with my late father when a mango mania of sorts would prevail over our home. A connoisseur of fine food, he would narrate numerous stories of the famous 19th century Urdu poet Mirza Ghalib's love for mangoes as part of the ritual of devouring them. It is well-known that Ghalib's love for mangoes took precedence over his love for poetry and this oft repeated anecdote about a donkey is my favourite; a close friend of Ghalib's, who saw a donkey sniffing and then turning away from a heap ...
Read Full Post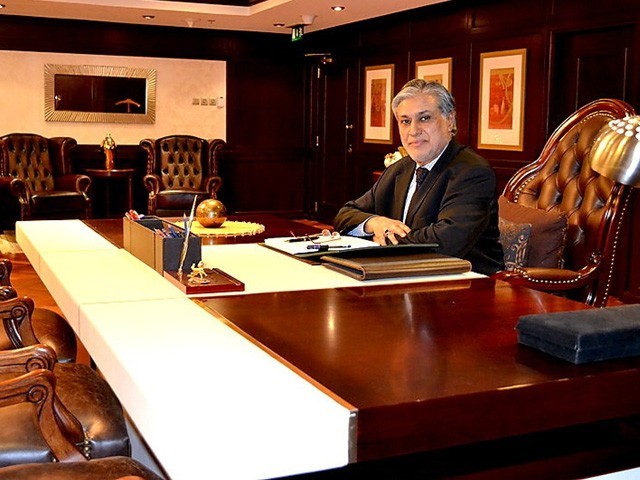 Dear Finance Minister, I belong to the class of 'common men'; some people also call us 'mango men' or 'aam admi'. Ours is a species that is found in abundance everywhere in Pakistan. If you ever look out of your bullet proof BMW, you will notice one of my fellow beings selling something or the other on a footpath. We are also found polishing shoes, unloading trucks, offering window covers during a traffic signal, pouring hot tea in a cup at a tea stall, pushing a fruit or vegetable cart or driving a donkey cart loaded with a number of things. There ...
Read Full Post
The history of Rawalpindi is one, which is scattered across a vast area. To draw a complete picture of our history, one has to collect the scattered pieces and put them together. No doubt, it's quite a difficult task but with time and patience, all can be achieved. Most of us know Rawalpindi as a convenient route taken by the invaders, when coming from the north-western regions. It also served as one of the most important cantonments established by the British Army in the north-western region of British India, in days of the The Great Game. Before the partition, Rawalpindi was an urban centre ...
Read Full Post
Cold juices and fresh fruits are what we await when the summer is around the corner with mangoes being the most wanted fruit. Ripened or un-ripened, mangoes are love! With raw mangoes, we make pickles and chutneys, and what I discovered lately, Gurhamba too – in other words, keiri ka sherbat. 'Gurh' means 'sugar' and 'amba' means 'ambi,' (raw mango). Gurh-amba is a delicious sweet and sour drink which is very good for the summers – raw mango pulp blended with ice and sugar – absolutely delicious. I searched for its authentic recipe, but my efforts were in vain. Then, my sister-in-law, ...
Read Full Post
Nestle has been having a hard time in Pakistan for the past few years. First, Aquafina by Pepsi snatched its market share of mineral water then Olpers by Engro foods sidelined Nestle's Milkpak to become the market leader of that category. Now Engro Foods is set to give Nestle a tough time again. Olfrute is a juice brand recently launched by Engro foods. The question is can Olfrute take the market share of Nestle Fruitavitals or will it share the fate of Shezan and Freshers? Freshers failed largely because of poor distribution even though the taste and packaging were different and nice. Shezan has ...
Read Full Post
Grewia Asiatica is the botanical name of our favorite summer fruit, Falsa or Phalsa. Falsa belongs to the berry family, and people often mistake it for blueberries; they are close relatives but are not the same. In the family of Tiliaceae, only one genus, Grewia, yields edible fruit which is Falsa. It is native to Southern Asia, from Pakistan to Cambodia, and is also cultivated in many tropical countries. Falsa is a much awaited fruit by many people, in the summers. It can be used to make juices, syrups and sherbet to fight the heat and cool oneself. The ...
Read Full Post