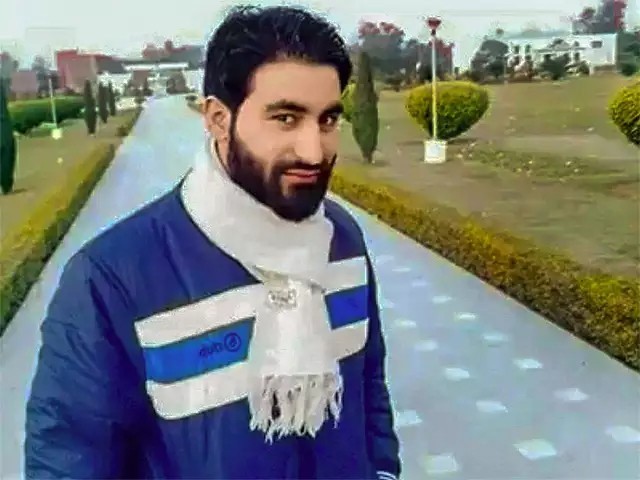 As I pursue my PhD, more often than not I find myself going through and posting on social media on matters ranging from political and social issues to, of course, poetry. However, when Manan Bashir Wani, a PhD scholar at the Aligarh Muslim University (AMU), joined the Hizbul Mujahideen earlier this year to fight the Indian occupation of Kashmir, I found I had nothing to say. The reason for my silence was primarily the knowledge that from the day one becomes a freedom fighter in present day Indian-occupied Kashmir (IoK), they don't get to live for more than six months. Added to this was ...
Read Full Post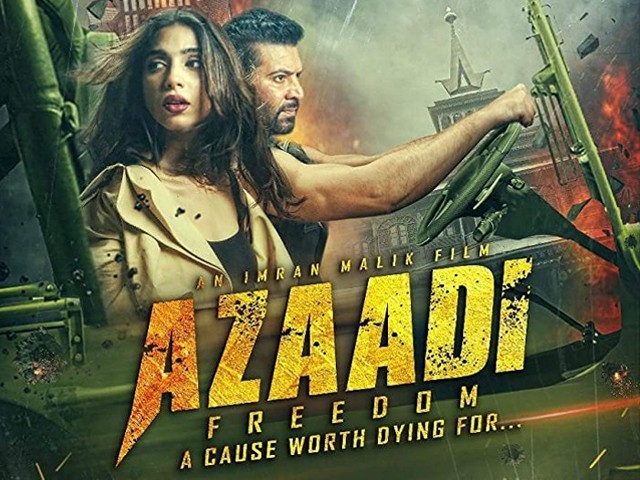 All around the world, particularly in India and Pakistan, people mostly watch films for entertainment. Films that are smartly written and well directed are always liked by audiences. On the other hand, filmmakers who try to stuff messages in any film without the entertainment quotient usually end up falling flat on their faces. In both Pakistan and India, Eid is always a great occasion to release a film that is backed with some good content and has any known celebrity in it. This Eid has been a busy affair for Pakistan, with multiple domestic releases dominating the conversation. One of ...
Read Full Post
The latest offering to come from Lollywood is Azaadi, which circles around the dream of a free Kashmir. Judging by the trailer, the movie is packed with action that will, perhaps to some extent, keep the viewers at the edge of their seats. The cast consists of Moammar Rana, the legendary Nadeem Baig, and young, talented television actresses such as Sonya Hussyn, Mariam Ansari and Erum Azam. Rana plays the role of Azaad, who leaves his home and family behind to become a freedom fighter in Indian-occupied Kashmir (IoK). While the story of the movie, including what compelled Azaad to take this ...
Read Full Post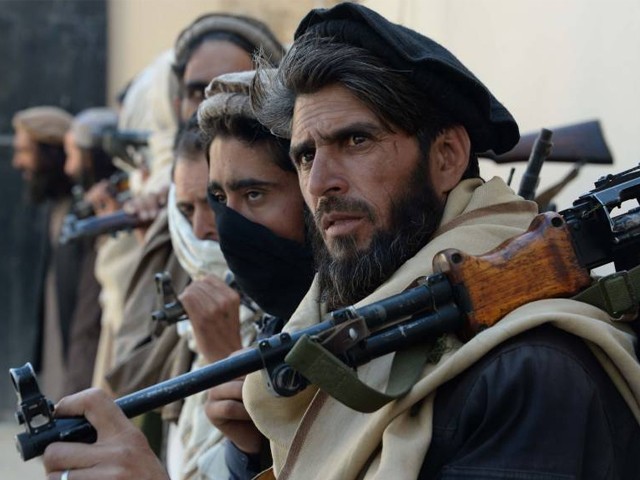 In recent years, there have been growing concerns that Islam's major problem, as well as the world's, is Islamic radicalisation, since Islam is one of the major and fastest growing religions of the world. These concerns are being voiced in various countries and have yielded various reactions ranging from apologetic defence (whereby some of the western liberals interpret it as a 'reaction' to the US hegemony) to outright xenophobia. Radicalisation is a major problem and there is no question about its lethal potential to inflict harm in the form of religious extremism and terrorism. However, though present, it is not as widespread in the Islamic world as is ...
Read Full Post
The year 2016 is ending on a somewhat positive note for Pakistan with a lower number of terror-related casualties compared to 2015. Yet there is one date that always affects Pakistanis aware of the 1971 partition of East (now Bangladesh) and West Pakistan. That date is the December 16th. December 16th is marked as Victory Day in Bangladesh, signifying not only its independence from West Pakistan (now Pakistan), but also its apparent victory over the Pakistani military. On this day every year, social media, not only in Pakistan and Bangladesh, but also in neighbouring India is abuzz with different narratives, opinions, and sentiments. #16December A historical day for India, the Day ...
Read Full Post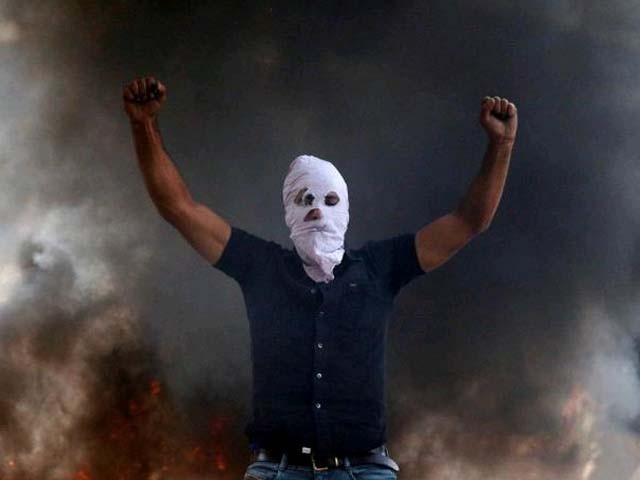 They could clearly hear the sound of wailing from their neighbour's house. Another suspected freedom fighter was dead at the hands of the Indian army. Guilty or not, it didn't really matter and guilty of what? Ayaan thought. Of trying to free themselves from the evil tyrants? He glanced at his mother and saw her praying. Obviously praying for the safety of her family and for peace in Kashmir. His mother was a dreamer despite the hell she had been through but Ayaan himself had given up on hopes and dreams, all he focused on was blending in with ...
Read Full Post
From the very beginning, Pakistan's foreign policy has been security-centred, but the recent announcement of the China Pakistan Economic Corridor (CPEC) shows that Pakistan has pulled its strings closer in line with the global norms in order to benefit and cooperate with one of the emerging economies of the world. In times of relative stability, public policies, and systems of behaviour, democratic societies tend to flow in accordance with the dominant paradigm. With the evolutionary emergence of the liberal capitalist order, sustainable economic development is considered to be the most dominant paradigm which relates comprehensive national power to economic development since, the national interests of ...
Read Full Post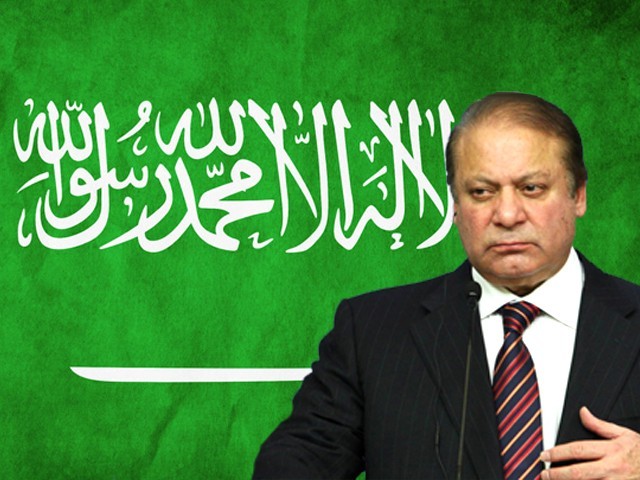 As the Houthi rebels strengthen their stranglehold over the country, amid the surreptitious flight of the Yemeni president, Abed Rabbo Mansour Hadi, the long raging civil war in Yemen has finally come into the international spotlight. Pakistan is, once again, at crossroads with Saudi Arabia, who is attempting to suck in inter-ethnic, inter-religious, and intra-sectarian conflicts into their black hole. The prospects of petro-dollars coupled with the longstanding romance between the Sharifs and Sauds, buoyed by a rise of the Pakistan Army as a bulwark against both domestic as well as international terrorism, in recent times, might have made the temptation of joining the Saudi alliance irresistible, but it is an alliance ...
Read Full Post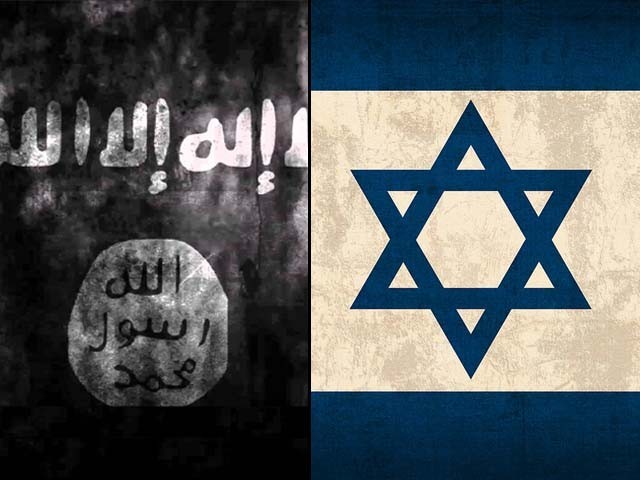 "Let our position be absolutely clear, any attempt by any outside force to gain control of the Persian Gulf region will be regarded as an assault on the vital interests of the United States of America and such an assault will be repelled by any means necessary, including military force" – President Jimmy Carter, State of the Union address 1980. Islam, Judaism and Christianity are the three mightiest religions on the globe… and then there is oil. The American interest in the region is obvious; the American clout in the region is obvious; the American biases in the region are obvious and ...
Read Full Post
The late Moamer Qaddafi was regarded a hero in Libya till the uprising started against his regime in February this year. People respected him as one of their spiritual and even revolutionary leaders. Nobody in Libya thought even in their wildest dreams that one day Qaddafi would not only be removed from power, but also killed ruthlessly and that too at the hands of Libyans themselves. Early on Thursday, Qaddafi was killed when new regime forces launched a final assault on his home town Sirte. The former dictator was wounded as he tried to flee the scene, with injuries to his head and legs. Video footage showed his bloodied body ...
Read Full Post