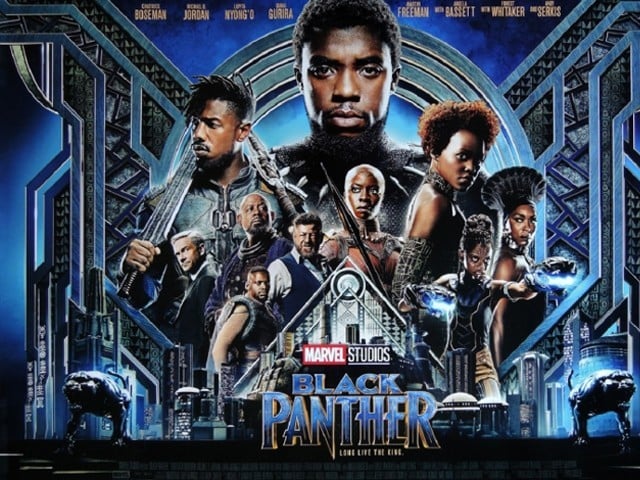 After spending thousands of hours watching films over the years, I rarely come across anything that I haven't already watched before in a slightly different guise. It doesn't necessarily mean that we have run out of good cinema. It is just that someone like me who is a prolific movie-watcher hardly gets to experience a work of cinematic art these days, which is truly novel. But to my utter surprise, I did manage to find such a gem and that too in the most unlikeliest of places. Imagine my astonishment when I went in to watch a Marvel movie ...
Read Full Post
The Marvel Cinematic Universe (MCU)  doesn't seem like it's slowing down anytime soon, despite the fact that many were disappointed by their recent streak of films after Captain America: Civil War. But I suppose that's understandable when you set such a high standard. Regardless, their upcoming line up of films starting with Spider-Man: Homecoming looks quite promising. But one particular film you should get excited about is Black Panther. Directed by Ryan Coogler and featuring a talented cast led by Chandwick Boseman as the titular character, the film follows Boseman's  T'Challa character. He is forced to return home to the fictional and technologically advanced African ...
Read Full Post
From the creative mind of Denis Villeneuve that brought you Enemy (2013) and last year's crime-thriller Sicario (2015), here comes a new sci-fi film, Arrival. When a mysterious spacecraft touches down across the globe, an elite team, led by expert linguist Louise Banks (Amy Adams), are brought together to investigate. Joining the cast along Adams are Jeremy Renner and Forest Whitaker. Amy Adams in Arrival (2016).Photo: IMDb As mankind teeters on the verge of global war, Banks and her team race against time for answers. However, to find them, she will take a chance that could threaten her life, and quite possibly be the end of  humanity. Amy Adams and ...
Read Full Post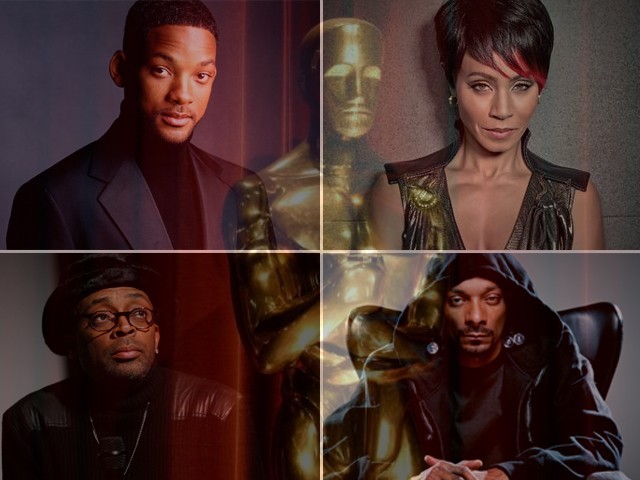 It's nearing the time of the Oscars again where actors gear up to receive their awards based on their acting skills. Only this time around, on February 28, many of the African American actors will be boycotting the event. The leading boycotter in front of the line is none other than Jada Pinkett Smith who has been pretty much doing all the talking for her usually very outspoken husband, Will Smith. She claims that far too many 'white' folks get awards, while the African Americans stay behind. Thus she urges (read: intimidates) black Americans to boycott the Oscars this year. [fbvideo ...
Read Full Post
Hollywood cinema loves the spirit of sport. Countless works including 2005's Coach Carter, 2011's Moneyball and 2014's American-football centric Draft Day, have focused on either the hardships of making a team work, or a young individuals ambition to seize the world. But is the same cycle of repetition going to grip a highly demanding audience, time and time again? Hardly, and that is where Southpaw lands on the box office. This renewed work of passion and drama slickly breaks storyline clichés, giving ardent film lovers something to swoon over. The plot of the film revolves around boxer Billy Hope (Jake Gyllenhaal), who lives a perfectly happy life with ...
Read Full Post
Many in Hollywood and on social media were deeply offended by the lack of racial diversity present in this year's Oscar nominees. This is the first time since 1998 that no person of colour, Hispanic or Asian, was nominated for the Academy Awards in the acting categories. This comes across as a surprise considering both the country's president and the president of the Academy of Motion Picture, Arts and Sciences are African-American. While it is important to note that, in the past two decades, a large number of African-American, Hispanic and Asian actors and directors have been recognised by the ...
Read Full Post