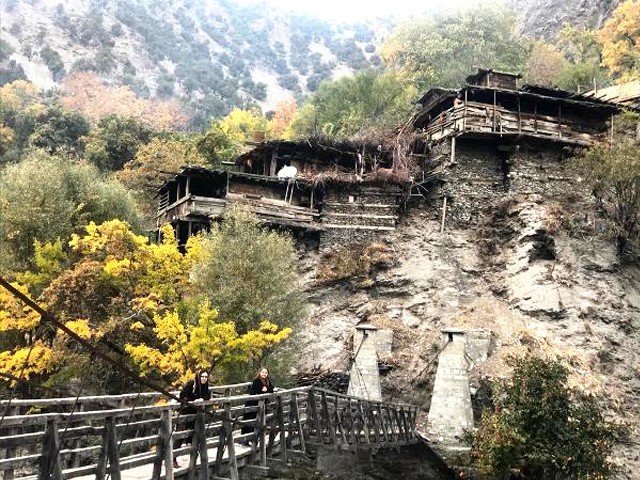 'Ishpata Inn and Restaurant', says the sign to a roadside hotel in Bumburet Valley in the Chitral district. Ishpata means welcome in the Kalasha language spoken exclusively by the endangered Kalash people, an ethnic group that has lived in three secluded valleys of these towering mountains for centuries: Bumburet, Rumbur and Birir. There are only around 4,000 Kalash villagers left in Chitral. They are one of the last peoples of western Asia to retain their aboriginal culture and have survived many waves of invaders, refusing to convert to Islam. Their neighbours across the mountains in the north-western region of ...
Read Full Post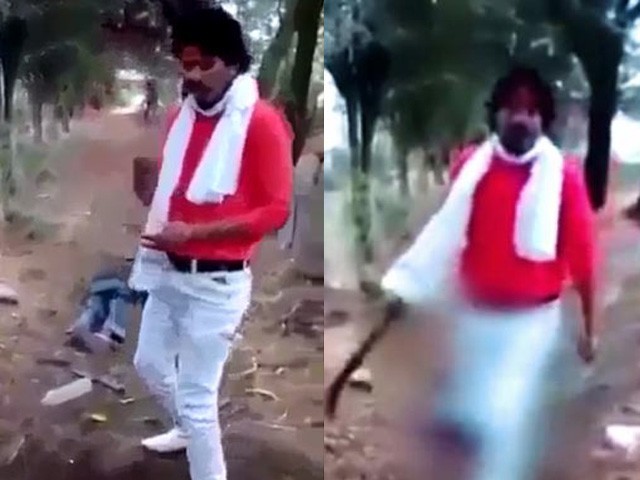 The brutal murder of Muhammad Afrazul in Rajasthan has left everyone aghast and shocked. Washington-based Baloch activist, Ahmar Mustikhan, writes, "My head is bowed in shame as a defender of Hinduism as a humanist faith and an Indophile. I am speechless and very angry." He has compared the killer Shambhu Lal to the Muslim killers Michael Adebolajo and Michael Adebowale who hacked an off-duty fusilier, Lee Rigby, with a knife and cleaver in London, putting the debate in an altogether different category. After this, one feels the urge to look for a suitable nomenclature for an extremism-like phenomenon in Hinduism. Huffington Post quotes the ...
Read Full Post
According to the Pakistan Bureau of Statistics, Hindus constitute around 1.6% of Pakistan's population. During the time of independence, there was a sizeable Hindu population in the areas that eventually became a part of Pakistan, but a majority of Hindus opted for India. However, thousands of Hindus were still living in the eastern wing of the country, but after the dismemberment of East Pakistan, Sindh became the largest province to house Hindus; it constitutes 6.51% of Sindh's total population. But over the years, numerous Hindu families have migrated from Sindh to India which is the natural destination for Pakistani Hindus as they share ...
Read Full Post
News and images of Pakistani Christians being beaten up or being wrongly prosecuted are not surprising for the Pakistani public, especially since Pakistan ranks number six on the Open Doors World Watch List for Christian prosecution. Verily, one cannot turn a blind eye to such violence when it takes place so often. With the growing intolerance rate in Pakistan, many members belonging to minority groups continue to pay the price for acts they don't even know constitute as crimes. And, realistically, they aren't. A couple of days ago, a Christian boy was shown to be brutally beaten up in a video ...
Read Full Post
The conflict between forcible conversions and an Islamic Republic flits on borderline blasphemy or heresy. Although the three Abrahamic religions forbid forcible conversions, their followers do carry a blemished record. Christians might reveal lingering cases of coercion and enticement and the single, tiny Jewish state constantly squirming in the limelight dare not add to its troubles. That leaves Muslims and their minorities in Pakistan living under the banner of an Islamic Republic. The deviant practice of forcibly converting and marrying non-Muslim minority members in Pakistan has finally been acknowledged in a laudable parliamentary announcement. On October 5, 2016, The Express ...
Read Full Post
Every year in Pakistan over a thousand non-Muslim women are forced to convert to Islam. The stories of forced conversions tend to have a similar pattern. First, the girls are abducted. Once taken away from the safety of their homes and communities they are raped and then, usually, married off to their assailants who sneakily shield their non-consensual sexual assault behind the veil of a nikkahnama. Sometimes they are sold into the sex trade. These girls rarely ever return to their families. Help from the police and local clerics is pretty much unheard of. Both parties are either in on the ...
Read Full Post
Thar's veteran politician, Rana Chandra Singh, once commented on the size of Umerkot's Lanba ground in Dhatki, "Lanba ground Kachhi menhan Bhari ya Bhutto re Dikri." (Either the southern rain has the power to fill the Lanba ground, or the daughter of Bhutto.) Those were the days when Sindhis, both Muslims and Hindus, chose to name their children after the famous Bhuttos. There are many Zulfikars, Bhuttos and Benazirs in Sindh and people once took pride in such names. Similarly, when Zulfikar Ali Bhutto was hanged, many who had named their children Ziaul Haq, changed their children's names immediately. Now, you will rarely come across a person named Zia in Sindh. Pakistan People's Party (PPP) represented the people; PPP represented the ...
Read Full Post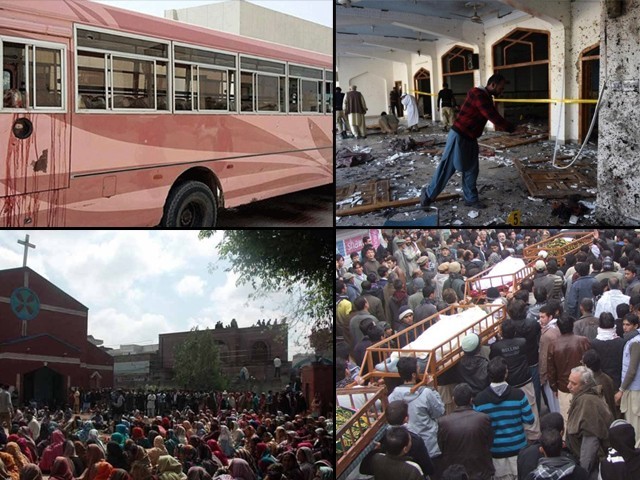 Minority communities in Pakistan are thankful for their moderate friends from mainstream Sunni school of thought, for supporting them in these harrowing times. Countless have condemned the attacks against minorities, and many have risked their own lives to stand up for others. However, in a few circles, some arguments in opposition to violence against minorities, while appearing to be a condemnation of violence, often end up being detrimental to these side-lined communities. Here are a few of those arguments, often heard from mainstream moderates (and if you hear yourself making one of these – please stop): 1) "We shouldn't kill Shias because Shias and ...
Read Full Post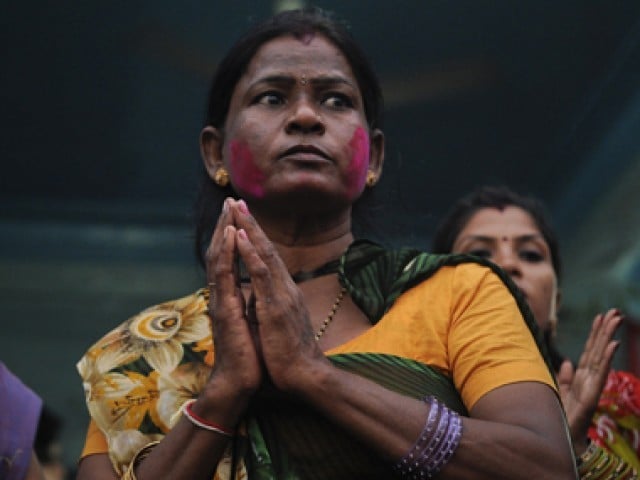 Scuffles and screams rang through the dark night. They were three and they were burly. They had her in a firm grip with her mouth gagged with a rough cloth. It was probably 11 or 12 o'clock at night. Not very late for a summer night but half the village had no electricity, so people turned in early. Her screams could have woken up the neighbours, if they had any. Theirs was a mud hut in a lone corner of the basti. She desperately tried to make as much noise as possible but it was of no use. The men had ...
Read Full Post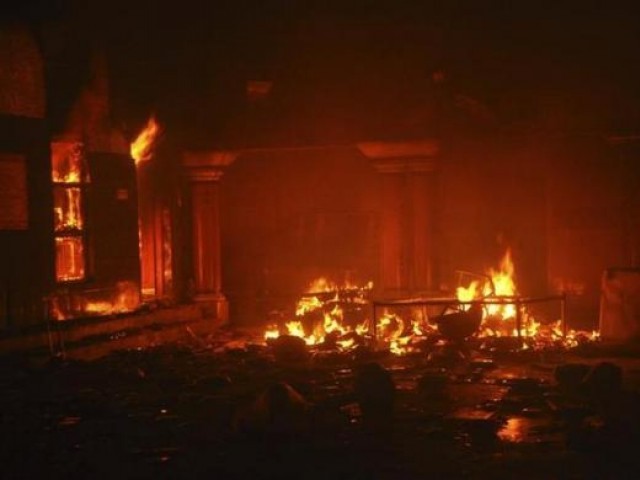 Today is Holi, the festival of colours. Today, Hindus bedeck themselves in the colours of life and love and many other communities join in to mark the start of spring. Alas, the only colour adorning Pakistan is black and red. Our Hindu brethren in the streets of Larkana should be celebrating this auspicious festival. Instead, they hide in their houses, afraid for their safety and worried about reprisals from a community that should be their protectors. Once again, the spectre of bigotry and hatred has raised its head in what is becoming a far too frequent pattern. Once again, we are left wondering about the empty symbols ...
Read Full Post