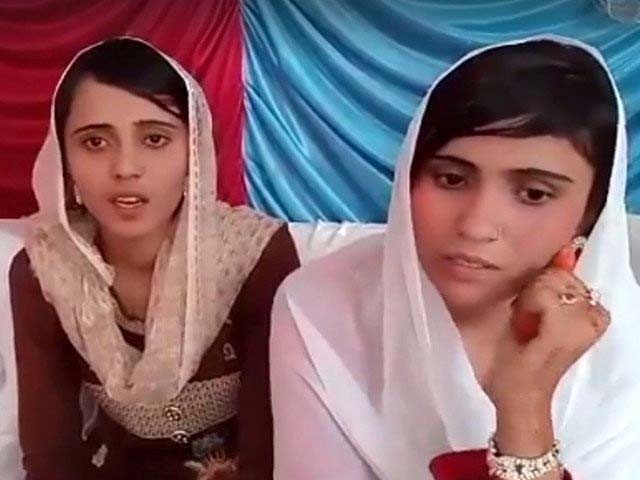 How does it feel to be a child one day and a woman the next? How does it feel to take a different name for the deity you believe in? How does it feel to begin a daily ritual in a new language, with new customs? For you and me, this may seem difficult. But for a child who is forced to give up her name, identity, relations as well as her faith, describing the experience as catastrophic would be an understatement. After a prolonged cold spell of winter, as Pakistan basks in the warm sunlight of spring, the Hindu ...
Read Full Post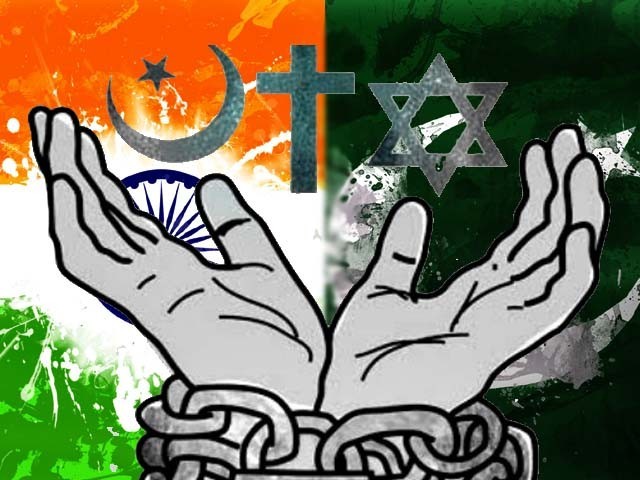 My attention was recently drawn to a news story according to which non-Muslim employees of Mian Mir hospital in Lahore are forced to recite verses from the Holy Quran daily at the morning assembly. The news further stated that those who refused to do so were penalised by being marked absent for the day (and thereby losing a day's wages). If true, this is indeed shocking news. Once a non-Muslim says the words of the Kalima, he or she automatically is converted to Islam, and cannot go back to his or her original religion. It goes without saying that such men or women cannot continue ...
Read Full Post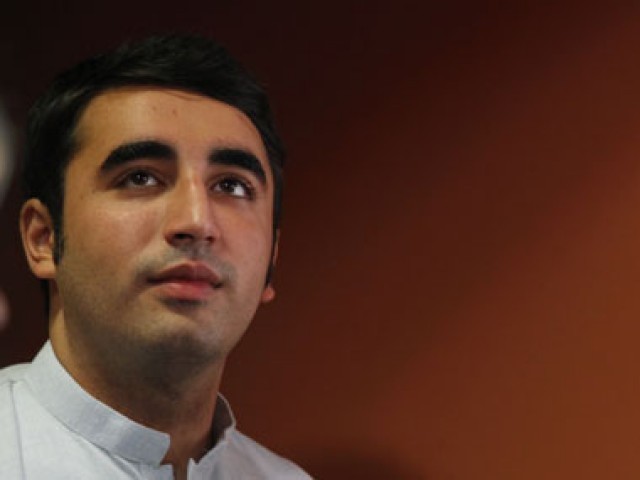 Since Bilawal jumped on the political bandwagon, many had breathed a sigh of relief as they believed that the Pakistan People's Party (PPP) ship finally had a captain that might steer it away from the humongous maelstrom formed by the party's inept governance in Sindh. However, witnessing the eroding internal structure of the party, there is a proposition that he might not have the authority to steer that ship after all. On December 27th, at Garhi Khuda Baksh, the once flamboyant Bilawal was seen standing humbly and silently behind his father, Mr Asif Ali Zardari, who recently returned from ...
Read Full Post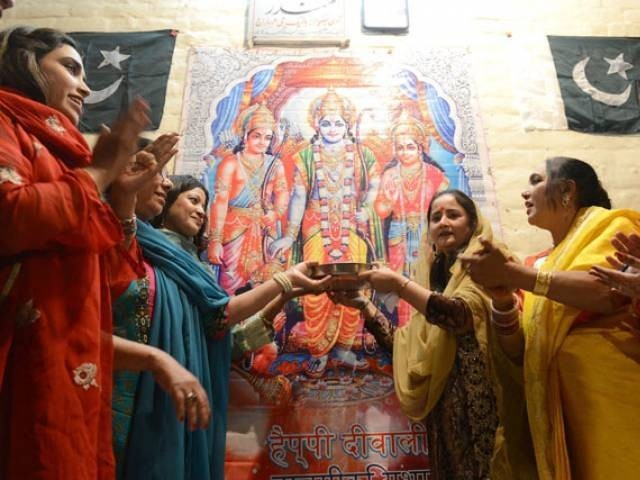 The Sindh Criminal (Protect of Minorities) Bill 2016, passed by the Sindh Provincial Assembly seeks to outlaw forced conversions. This has led to a backlash from certain quarters, the self-styled thekaydars of Islam in particular, who say that the bill is unconstitutional and unIslamic.  Unfortunately, these people who are agitating against the law have neither an understanding of the constitution nor that of Islam. But then very few people, including I am sad to say our black coat brethren, have any understanding of constitutional law. "Holy Quran and Sunnah are supreme under the Pakistani constitution" they scream. Their reference is to ...
Read Full Post
News and images of Pakistani Christians being beaten up or being wrongly prosecuted are not surprising for the Pakistani public, especially since Pakistan ranks number six on the Open Doors World Watch List for Christian prosecution. Verily, one cannot turn a blind eye to such violence when it takes place so often. With the growing intolerance rate in Pakistan, many members belonging to minority groups continue to pay the price for acts they don't even know constitute as crimes. And, realistically, they aren't. A couple of days ago, a Christian boy was shown to be brutally beaten up in a video ...
Read Full Post
There are certain positive developments in Pakistan that I wished to extend my solidarity with as a liberal from across the Indo-Pak border. But as I set out to write this piece, we had the news of the arrest of an Indian on espionage charges in Balochistan, fanning hatred in both Pakistan and India. Apart from this, we had some sad news coming in at the global level from Brussels,  Ivory Coast, and the blasts in Lahore on Easter. However, negativity has to be fought with positivity. We, the liberals, have to move forward with our actions to defeat the agenda of those coming in our way rather ...
Read Full Post
At first glance, it looks like an overenthusiastic Black Friday sale by Q-Mobile and Huawei, but a closer look at the unmistakably grim faces next to the long banners reveal that this group was involved in Pakistan's favourite pastime – a protest. Photo: Kashif N Chaudhry Photo: Kashif N Chaudhry Photo: Mohammad Jibran Nasir – Official Yes, we love a good protest, don't we? We gleefully demonstrate against the sentencing of murderer Mumtaz Qadri, who incidentally threatened to commit the anti-Islamic act of suicide after being hailed as the ideal Muslim and says he isn't ...
Read Full Post
The issue of school curriculum has been under discussion in Khyber-Pakhtunkhwa (K-P) for some time now. The 18th Amendment devolved the education sector to the provinces but that has yet to bear fruit, since the leaders who have decided to take up the responsibility of planning a 'better' future for the youth of K-P still need to achieve some constructive results. Playing its 'due' role, the coalition government in the province wants to change what is being taught to children at schools. The changes desired are within the lines of 'religious' and 'national' teachings, according to the members. They want chapters on national heroes like Bacha Khan ...
Read Full Post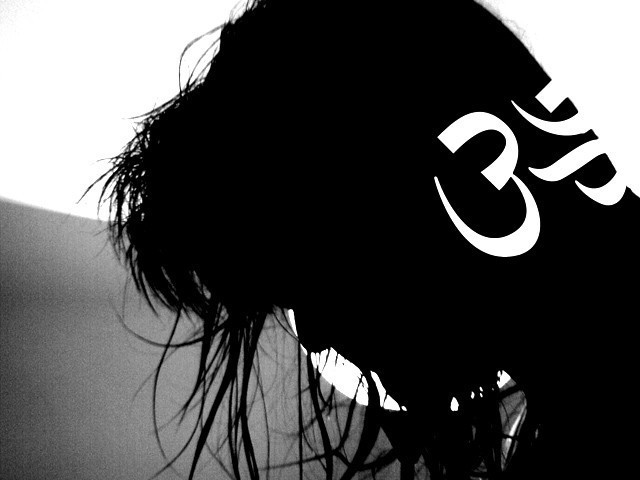 On March 16, 2014, while Pakistan's Hindu community celebrated Holi, the country witnessed an unpleasant incident in Sindh's Larkana District, where a frenzied mob turned violent following a rumour that a member of the Hindu community, Sangeet Kumar, 35 – reputed to be a drug addict – had desecrated the Holy Quran. In Larkana, after the incident, people wanted to harm the accused man but the police and rangers, somehow, managed to take him away to a safe location. After his safe escape, however, the angry mob attacked and vandalised the Sindhi Hindus' dharamshala (community centre) and also partially damaged a Hindu temple in the same ...
Read Full Post
I was born a Muslim, I was raised a Muslim, but I discovered Islam by my own choice. The same could be said for Rinkle Kumari who recently converted from Hinduism to Islam and now goes by the name Faryal. It could actually be said for anyone who chooses to switch their religion from the one they were introduced to as a child. Faryal recited the kalma in front of the media and proclaimed that she, by her own choice, converted to Islam. Good enough. But one has to wonder why she felt the urge to immediately jump into marriage ...
Read Full Post