Inspiring is one word that comes to my mind as I pen down my thoughts about the recent Democratic National Convention held in the great city of Philadelphia, PA. At a time when the Democrat Party found itself down in doldrums, the convention introduced to us night after night celebrities and luminaries who effectively built a case for Hillary Clinton to be the next president of United States. Amidst the gloom, doom and despair painted by the Republicans in their convention just a week prior to the Democratic convention, the Democrats rejected cynicism and fear, talked about hope and bringing ...
Read Full Post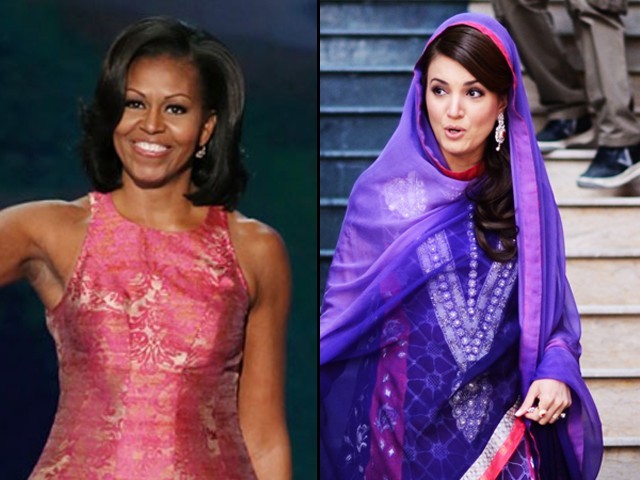 The role of the First Lady in the US has continued to remain very prominent, active, and vocal over the years. It won't be wrong to say that any national leader's wife's involvement with key social and cultural platforms helps to create positive vibes regarding his sincere commitment to the people who elected him. Recently, First Lady Michelle Obama further strengthened her already strong ties with the community at large by supporting the 'Let Girls Learn' initiative that champions for the global education of girls. Assuming a leading position in the educational campaign developed by the USAID, US Agency for International Development, Mrs Obama hopes to ...
Read Full Post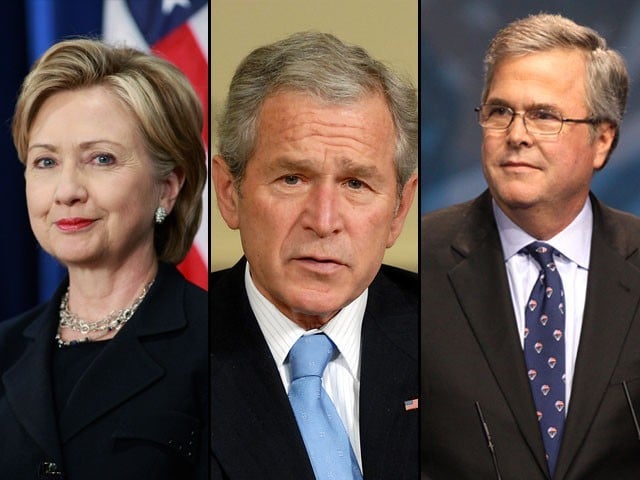 I typically never feel sorry for rich people. If they are politicians, in addition to being rich, then Lord have mercy on them. They'll never escape my wrath. But Jeb Bush, who officially entered the US presidential race recently, clearly is an exception to this rule.  The guy is smart. His track record as an individual and as a politician hasn't been too bad. He's married to an immigrant – nothing less than a compliment for an American politician these days. His kids are a bit messed up, but kids will always be kids, especially if they belong to the Bush clan. However, and ladies and ...
Read Full Post
Reham Khan, in an interview for IndiaToday, advised women to "stop complaining", and expressed her disapproval of their constant 'whining' and self-pitying. Perhaps I should try putting my male privilege to good use by whining on their behalf for a short while? The cover of IndiaToday featured a clichéd garden shot of Mrs Khan with her children; bound in a moment of sweet domestic bliss witnessed often in magazines, seldom in cooking oil commercials, and never in real life. Beneath the saccharine image, in bold white, are printed familiar words of conformity to the patriarchal system that drive Xanax sales ...
Read Full Post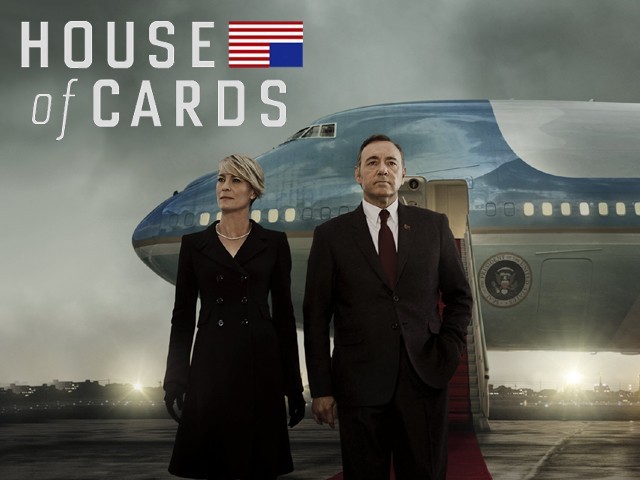 While the first season of House of Cards was about climbing and ascending the corridors of power and nullifying the enemies which Frank Underwood possessed, the second season was action-packed with simultaneous sub-plots reaching their logical conclusion. (Spoiler Alert) The third season, however, is all about endurance – now that Frank Underwood is the president of the United States, ultimately, he has managed to bring his dream of wielding absolute power to fruition, and he now wants to leave a legacy. Any other man would have been honoured just to serve his people in the highest office known to man, but as we all know, ...
Read Full Post
International media may have you believe that the Saudis are marching through Jeddah with pitchforks over the sight of Mrs Obama's undraped head. A closer inspection of social media trends, however, suggests shrewd political theatre. A few days ago, major news networks broke the story of a strong "backlash" in the wake of a friendly visit to Saudi Arabia by the First Lady and her dupatta-less head. Personalities as politically charged as the 'Leader of the Free World' and his wife, do not make sartorial gaffes, or obvious cultural faux pas. It may seem almost comical to imagine the White House ...
Read Full Post
Over the past couple weeks, countless blogs and articles have been written about Imran Khan's recent marriage to British journalist Reham Khan, where focus has been placed more on criticising Mr Khan's choice, rather than the congratulatory aspect of the marriage itself. When it comes to celebrities, prominent public figures and politicians, matters pertaining to marriage are no longer private; everyone wants to get a piece of that hot pie; the bigger the pie, the better. And Imran's marriage to Reham has indeed been a hot topic of discussion, with much criticism I must add, as of late. Much of that disparagement has especially been directed ...
Read Full Post
There are occasions when the misogyny and gender-bias that exists in Pakistan becomes more obvious than ever. Imran Khan's wedding to Reham Khan has been one such occasion that has brought to light the underlying and inherent concept that an "honourable woman" needs to have certain pre-requisites. On the top of that list is this: she must not be a divorcee. For most men of Pakistan, even the so-called educated ones, the only women of honour are their own mothers, sisters, wives and daughters. Any other woman's repute, especially that of a divorced woman, is something they can plunder, especially if she ...
Read Full Post
Gentlemen, gallant, extraordinary. These are the words which come to mind when Oscar de la Renta is mentioned. A man so great, he could make ordinary women feel extraordinary in his creations. With an experience in fashion which would be any budding designers dream résumé, Mr de la Renta was born in Santo Domingo in the early 30s. He moved to Spain at the age of 19 where he worked with Balenciaga, followed by an offer to work at Christian Dior. He turned down the proposition to work at Lanvin for two years, eventually making his way to America. In the land of ...
Read Full Post