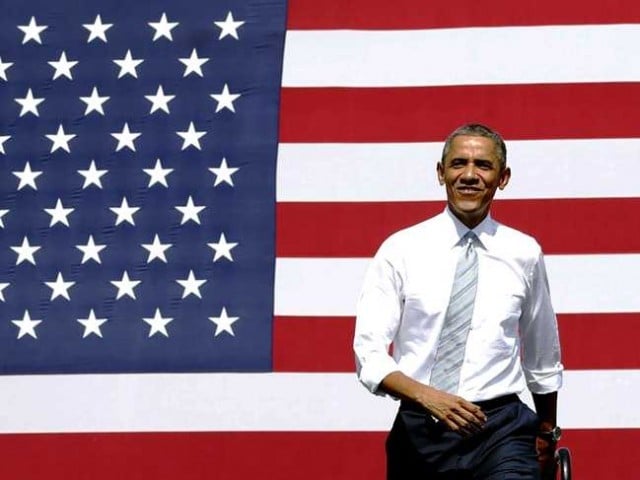 After listening to the debate of prospective presidential candidates, from the Democratic and Republican parties, one can't fail to notice the stark difference in their leadership styles with the present incumbent. President Obama presents a dignified image, a vision backed with impeccable integrity coupled with great communication skills. Perhaps, these qualities are enough to set him apart from the aspiring candidates. Although, it would be too early to assess his performance as the president, since he will be demitting from his position in January 2017. Regardless, one can't resist the temptation of revealing a scorecard of his achievements and failures during his two terms tenure. Obama's inclusive ...
Read Full Post
He earns Rs2 crore a month? A one off compensation worth Rs100 million. That is quite an unbelievable sum. And in case you're wondering, this is not Wells Fargo or JP Morgan, neither is it an emerging market; he is the outgoing CEO of United Bank Limited (UBL) in our poverty stricken nation, Pakistan. A lot of eyebrows must have risen while skimming through the recent news published on the highest paid CEOs in Pakistan. While the big boys rejoice and share a laugh or two on their take-home salary increase, a vast majority remains astonished at the startling distribution of wealth. Let's look at the purpose ...
Read Full Post
The state of affairs prevalent in Pakistan's currency market can be considered analogous to that of a bathtub. Just turn the tap and water will start flowing into the tub. Assuming the plughole is properly covered, the tub would start accumulating water. However, if the plug is removed, all the water flowing in from the tap would immediately flow out of the tub. The equilibrium point would arrive when the water flowing in from the tap is sufficient enough to compensate for the water going down the drain. And Pakistan's currency market is just not able to maintain this equilibrium. The Pakistan Muslim ...
Read Full Post
While I was visiting a friend, I came across something very peculiar. His domestic help, who was serving us tea and refreshments, had headphones plugged into his ears and kept chatting away to someone over his phone. His behaviour remained consistent during my four-hour-long stay and I wondered how he was able to talk so long without his mobile balance running out.  Giving in to my curiosity, I asked my friend about his servant's excessive phone calls, to which he explained that of the Rs10,000 that he received as salary, a major chunk of it went either to buying a new phone ...
Read Full Post