Due to its current inefficient governance, Pakistan is currently facing issues on all fronts and unfortunately, the problems are expected to worsen in the near future. Because Pakistan didn't have enough problems already, a new problem of pension payments has surfaced. The government is currently struggling to process pension payments to its retired employees or their families in a timely manner. Many factors contribute to this issue, including presence of ghost employees in various departments. If drastic measures are not taken to eradicate the concerned problem on immediate basis, it will certainly worsen the country's economic woes in the near future. One major hiccup is that in some ...
Read Full Post
Right after his meetings with the International Monetary Fund (IMF) in Washington, I had the opportunity to sit down for tea with Finance Minister Asad Umar at the Pakistani consulate in New York City. We talked about his negotiations with the IMF, unpacked his outlook on the Pakistani economy as well as the personal toll this job is taking on him. The second thing I noticed about Umar when he entered the room was how tall he actually is in person. The first thing I noticed was how visibly exhausted he looks. By nature, he is an irrepressibly optimistic ...
Read Full Post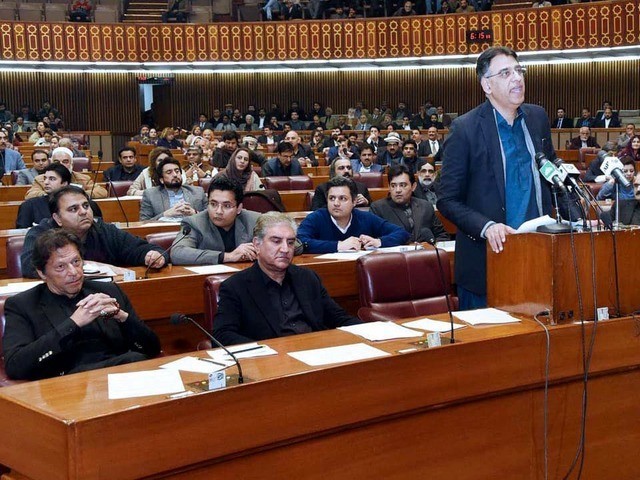 The highly anticipated second mini-budget or the third finance bill for the current fiscal year (whatever you may like to call it) has, at last, been revealed. Finance Minister Asad Umar, feeling the heat from all 'concerned' quarters, made an attempt to appease by announcing tax concessions to the banking sector and the business community at large. On paper, the bill looks acceptable, as it is aimed at restoring the confidence of the business sector in the economy. Abolishing the withholding tax, abolishing the super tax on the non-banking sector, continuing the 1% reduction per annum in corporate income tax, allowing capital ...
Read Full Post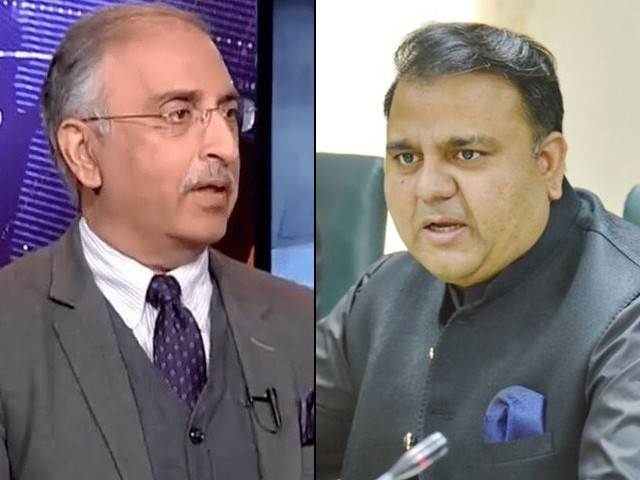 The announcement that Dr Farrukh Saleem is in fact not the spokesperson on economic and energy issues is the latest event in the chain of comedies produced by the incumbent government of the Pakistan Tehreek-e-Insaf (PTI). Saleem was appointed as spokesperson for the government on economic and energy issues in October. Information Minister Fawad Chaudhry tweeted about Saleem's appointment, and since then Saleem appeared on TV many times as the spokesperson for the government. Ministry of Information is pleased to announce that Dr Farrukh Saleem will be the Government's spokesperson on Economy and energy issues, notification shall follow accordingly @SaleemFarrukh — Ch Fawad Hussain (@fawadchaudhry) ...
Read Full Post
My name is 'Aam Aadmi' (literally a 'common man') and I am a 35-year-old with two children. I live in the not-so posh areas of Karachi with a monthly income of Rs50,000 per month. I used to take pride in being a middle-class citizen of Pakistan. My life revolves around the first of every month – supposedly salary day. By the end of the first week of each month, my salary disappears from my account and I go through the ordeal of an 8 to 6 job, which, if you live in Karachi, extends to an 8 to 8 since ...
Read Full Post
Billions is an American drama series created by Showtime. Damian Lewis is starring as Bobby Axe Axelrod, a hotshot billionaire hedge fund mogul. He is seen as a powerful individual overseeing his own capital portfolio management company by the name of Axe Capital. Academy award nominee Paul Giamatti is starring as Chuck Rhoades, a virtuous federal prosecutor in the Southern District of New York trying to bring down Axelrod's empire. It all begins when Chuck Rhoades, through his liaison with FBI, gets wind of information regarding shady transactions and insider trading practices taking place at Axe Capital, through which they make ...
Read Full Post