From the year 1930 till 2003, the Nancy Drew series, comprising of 175 novels as well as 34 revised stories, has captured the hearts of its readers, particularly female readers, who found the tales of the brave female detective very intriguing. Although many authors tried to evolve the heroine's character with changing times, culture and audience's perception, throughout eight decades the central idea of the books stayed true to the original one that was created by Edward Stratemeyer. The Nancy Drew books have been brought to the screen before by various filmmakers. The latest director to join this league is Poison ...
Read Full Post
It looks like Stephen King is on a cinematic roll these days. The American author of horror just had two of his adaptations, The Dark Tower and It, hit the big screen. On the TV front, Mr Mercedes and The Mist are keeping the audience engaged. Therefore, with everyone jumping on the King bandwagon, it was time for the online streaming giant, Netflix, to get in on the act with Gerald's Game. The third King film in two months dropped an official trailer for all those who have not had their fill of the king of horror. The first time I came across the title Gerald's Game was during my early teens. I ...
Read Full Post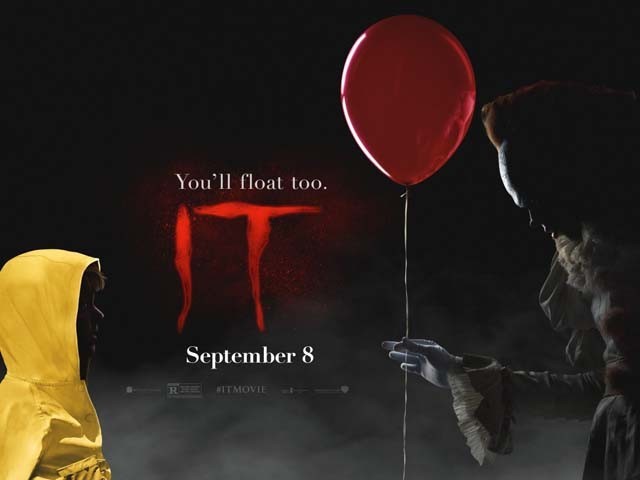 Clowns are creepy. There's simply no getting around that. I don't care what people say, there's just something odd about a grown man in a kooky outfit wearing makeup, a wig and a red nose, and has that much cheer in him. It's this creepiness that author Stephen King capitalised on in 1986 when he wrote It, a book that did for clowns what Jaws did for sharks and what Psycho did for taking showers. The title character, Pennywise, is a dancing clown who happens to actually be a macabre and malevolent force of evil that exists in underground sewers of the small town of Derry, Maine. ...
Read Full Post
Never before have character names from a book become even more accurate in a film adaptation until now. The sky in his world is grey, the ties are grey, his surname is the epitome of Grey and Jamie Dornan's rendering of the multimillionaire Christian Grey is sadly greyer than dull dish water. Based on the ubiquitous global phenomenon that has caused many a curiosity impaired reader of the first book to say how badly written it is and yet bizarrely proceed to read the other two books in EL James' erotic romance trilogy, this first film, Fifty Shades of Grey follows very normal Anastasia Steele (Dakota ...
Read Full Post