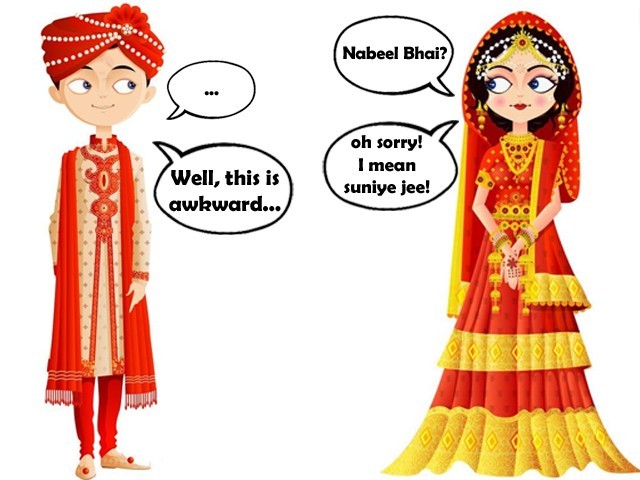 I was surfing through the channels when I came across a TV serial, Mein Maa Nahi Banna Chahti (I don't want to be a mother). I was able to grasp bits and pieces of the story – the heroine liked another man but her father coerced her into marrying her phuppo's (paternal aunt) son. The phuppo, meanwhile, desperately wanted a male heir. The storyline was repetitive and regressive but I stuck around for a few more episodes, and I am grateful that I did, because the drama tackles a crucial issue – genetic abnormalities in children born in cousin marriages. Before pseudo theologians and geneticists come after me with ...
Read Full Post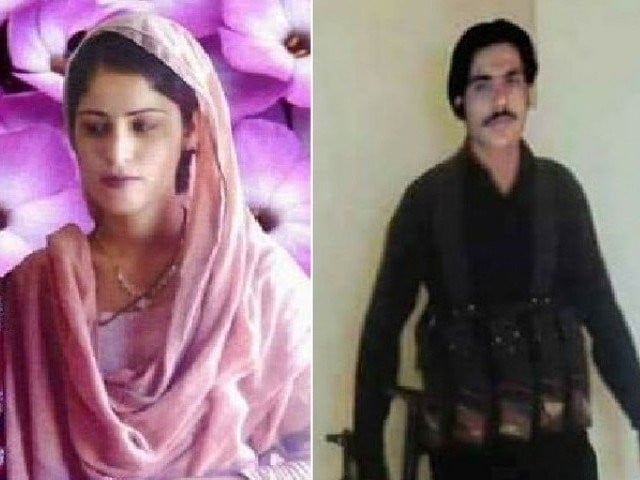 Imagine a young, pretty girl living in rural Sindh, one that is part of a modest family that believes in educating its girls. In a picture of her, I see a dainty teenager wearing pink against a backdrop of spring flowers. Imagine a landlord who has ties with Pakistan Peoples Party (PPP), one who has the power to influence the local police and is accompanied by armed men. His photograph reveals everything about his unsavoury profile – greasy hair, distinct moustache, the proud display of weapon paraphernalia. This story cannot end well. Allegedly, Khan Muhammad Noohani wanted to marry young Tania. However, Tania and her family saw ...
Read Full Post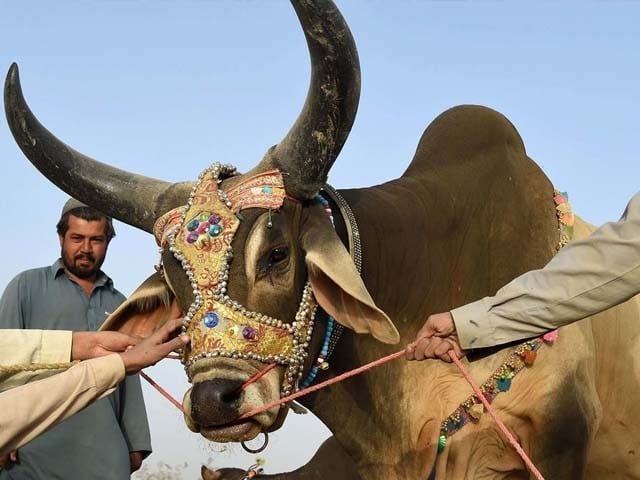 Every year, Muslims all over the world observe the festival of Eidul Azha to commemorate Prophet Ibrahim's (pbuh) submission to the will of Allah (swt). By obeying His order to sacrifice his only son, Hazrat Ismail (AS), he proved that he was a true servant of Allah, and it is this spirit of sacrifice that is to be observed by Muslims every year. Unfortunately, instead of realising that they have to be ready to sacrifice every precious possession in the way of Allah, Eidul Azha is now observed only as a ritual. And with the exception of a few, most Muslims do ...
Read Full Post
There is much talk of disqualifying the Panama accused to prevent them from running for public office again. Disqualification alone will be against the principles of natural justice. Simply disqualifying the accused will send the wrong message to other corrupt politicians who have enriched themselves over the past few years. The court (in addition to sentencing the accused as per law), should also seize all their properties and assets, freeze their bank accounts, confiscate their vehicles and put their names on the Exit Control List (ECL). And it should not simply end with the conviction and disqualification of those who are on trial today. There are ...
Read Full Post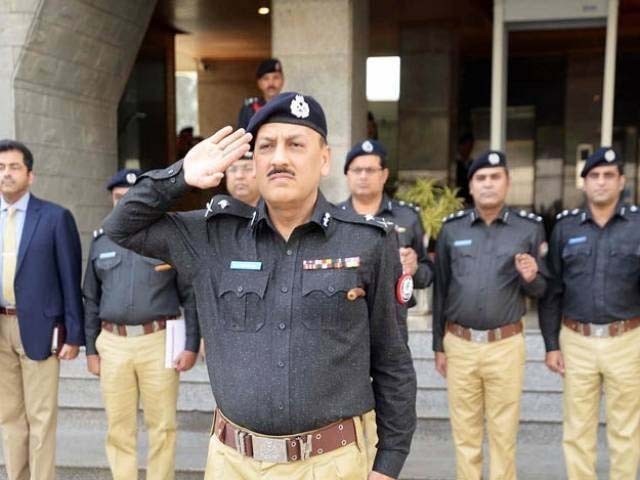 The following is an old joke about the police in Karachi. The police chiefs of London, Tokyo and Karachi were discussing how they tackle crime in their cities. The London police chief said, "When a robbery occurs in my city, we solve the crime within 24 hours." The Tokyo police chief said, "We catch the thieves within 12 hours." The Karachi police chief responded with, "We cannot arrest anyone, as it's our policemen who commit most of the crimes in Karachi." In 1984, I visited a police station in Karachi to see someone who had been arrested. As we were talking, the phone rang and the SHO picked ...
Read Full Post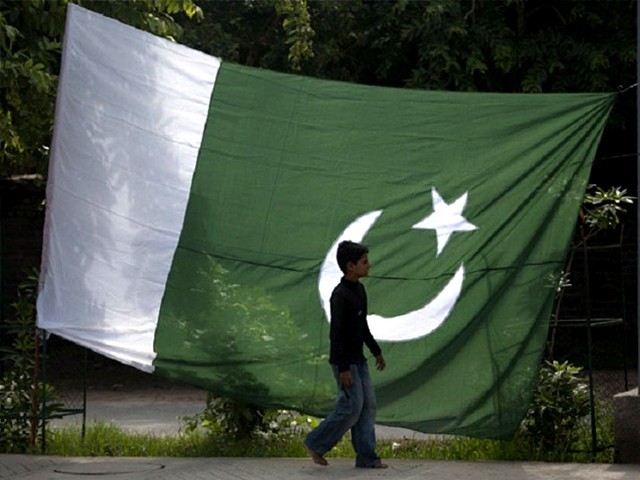 Many today will be looking back at the two fateful days in our history that share a common date – March 23rd. The first of these was in 1940 on which the Lahore Resolution was adopted, calling for the formation of a separate state for Muslims in the Subcontinent. The second was in 1956 when the Dominion of Pakistan became the Islamic Republic of Pakistan with the passage of our first Constitution. The past is all well and good. And much will be made of it today. But the questions that we really need to be asking, as the years ...
Read Full Post
Around 20 years ago, a relative of mine got into serious trouble when a European customer of his visiting Pakistan saw some children working in his factory. The foreigner immediately cancelled all orders and my relative had to wind up his business to avoid bankruptcy. In Pakistan, child labour is something that is considered normal and the laws dealing with it are very lax. In developed countries, forcing a child to work can result in severe penalties and imprisonment. But in Pakistan, even today, a child can be "sold" to work as domestic help and the punishment for this is a mere fine of Rs250, if ...
Read Full Post
Munir*, a young man from a poor village of Southern Punjab, is lost in the flow of his erratic thoughts while being bedridden for the last two months now. He starts telling his story, carrying a reminiscent look on his face,  "I decided to join my father after graduating, to help him run the only school in the village. The thing that brought me back was my father's commitment to the cause of education – which he had been doing so all by himself for so many years." Munir hails from a shabby village called Akbar Sahu, 216 miles south of Islamabad, ...
Read Full Post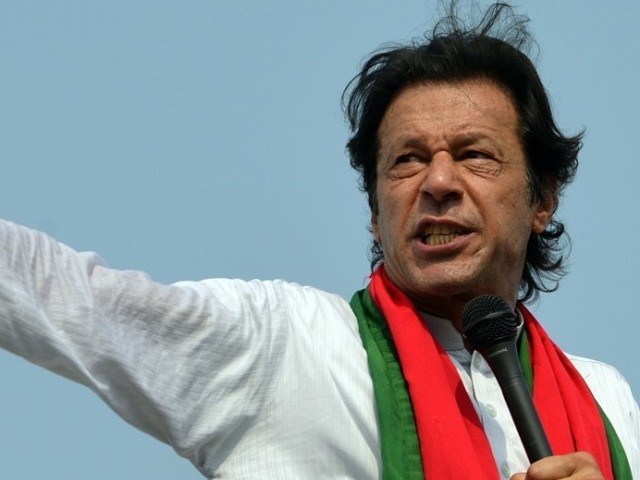 With Imran Khan turning many doubters into believers by the virtue of his unwavering, unfaltering and untiring show in Islamabad, I have no hesitation in admitting that his performance on the political ground is as bold as it used to be on the cricketing ground. His supporters have shown commendable commitment, as the sit-in at D-Chowk has crossed a golden jubilee mark thanks to street power in other cities – especially Karachi. As I listen to his speeches, quite frankly, I love the idea of Naya Pakistan more and more each day, but what really confuses me is the model he is portraying and ...
Read Full Post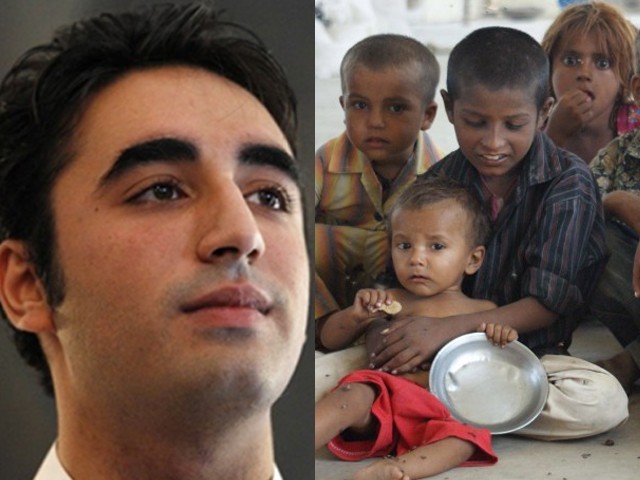 Dear lord Bilawal, The recent calamity that has hit the Thar Desert is nothing less than heart-wrenching. As I pen these words, thousands stand precariously at the cusp of death. However, the purpose of this write-up is not to vent my sentiments but to bring to your Lordship's attention the truth of his existence and the seemingly obvious realities that hitherto remain unrealised. My lord, your people are starving and at moments like these true leaders stand amongst their people. You ought to be here; not thousands of miles away in the plush cosiness of your foreign apartments. That's not the Quaid-e-Awam's legacy; that's not 'Bhuttoism' – in ...
Read Full Post