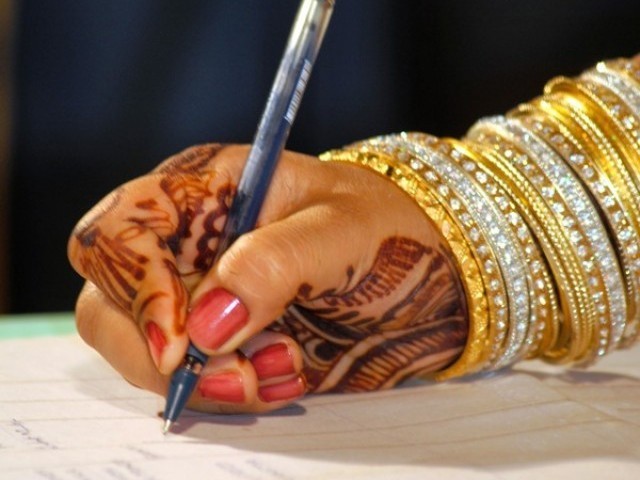 There are more routes to happiness than those identified by the social majority. It is time we acknowledge that not all of these routes transit through the terminal of marriage. Any discussion on whether a certain custom is right for you, must begin with an honest recognition of your primary goal. The goal is your happiness and prosperity, and nothing that any parent, uncle, aunty, friend has to say about it has any agency over your own awareness of what brings you contentment. Their counsel may be wise and worthy, but they have the disadvantage of not knowing you the way you might ...
Read Full Post
How do you break a woman who has the audacity to have a spine to stand up for herself? What does it take to knock her down if she has the gall and gumption to fight against all that's wrong? How do you shut a girl who has the temerity to have a rational mouth on her? Well, you can't! And B-Town has finally manifested the point in all its cinematic mightiness. In the prevailing culture of putrid patriarchy, if a female refuses to submit, it is considered as an attack on the male ego. You label her a slut, ...
Read Full Post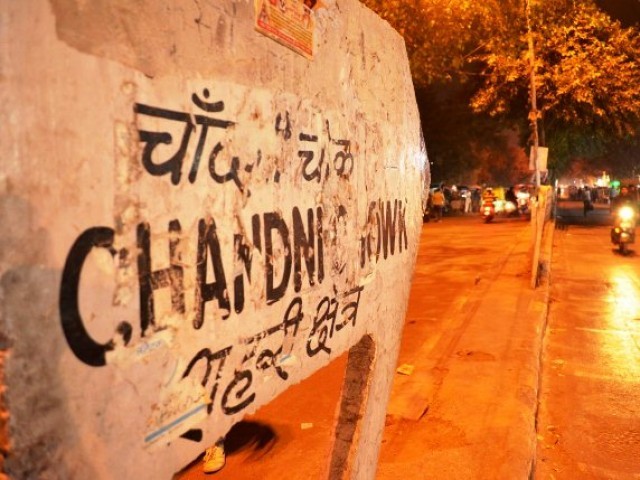 The more things change, the more they remain the same. It was 2012 and Delhi was in the midst of a round of massive protests. The gang rape of the young woman Nirbhaya, who came to be remembered as the fearless one, in a moving bus, finally got the jaded citizens of the city on to the streets, as women demanded their basic right, safety. Soon after, legislations were amended, new laws were brought in, and politicians finally seemed to have heard the pulse of a frustrated nation. Yet in the last one week alone, a tourist was gang raped as ...
Read Full Post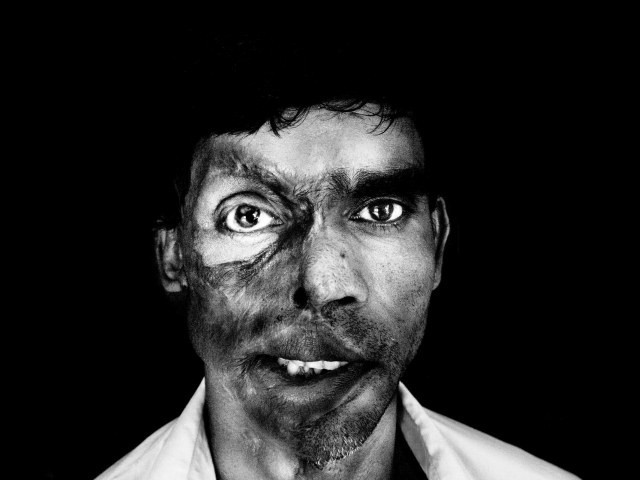 A terrible incident took place in Multan a few days ago when a young person was attacked with acid, suffering burns on over 50 per cent of their body. Usually – as much as 80 per cent, in fact – when an acid attack takes place in the country, the victim is a woman. In this case, though, the genders were reversed. The victim, a 24-year-old man, had been invited over by a 36-year-old woman to her house. I am sure there is more to it than this, but the woman, who apparently was already married and the mother of ...
Read Full Post
We're all terribly familiar with the pin-up girl persona that women have to adopt in advertisements to make products more appealing. A few days ago, this advert popped up on my newsfeed on Facebook and I laughed along as the actor/model wiggled his butt and referenced the Katrina Kaifs of beverage ads, the Kareena Kapoors of magnum ads and the multitude of lux soap adverts in luxuriously white bath tubs laden with rose petals. We've seen women adorned in robes of silk, where their smooth legs are just as shiny as the fabric. We've seen it all. We're all mind-numbingly familiar with ...
Read Full Post
Three days ago, Shaan Taseer, a forty-something scion of one of the wealthiest families in Pakistan trashed a couple of college students half his age, over a school project. The attack was sexist, classist — and public. And, it went downhill from there. Taseer's delicate sensibilities were initially offended by the students' small protest-art installation comprising of 25 sanitary napkins taped to a wall inside their school campus. The seven friends, young women and men, hoped to stir a conversation about the body shaming that accompanies the onset of menstruation. Instead, the students, particularly two of the women, were singled out for verbal ...
Read Full Post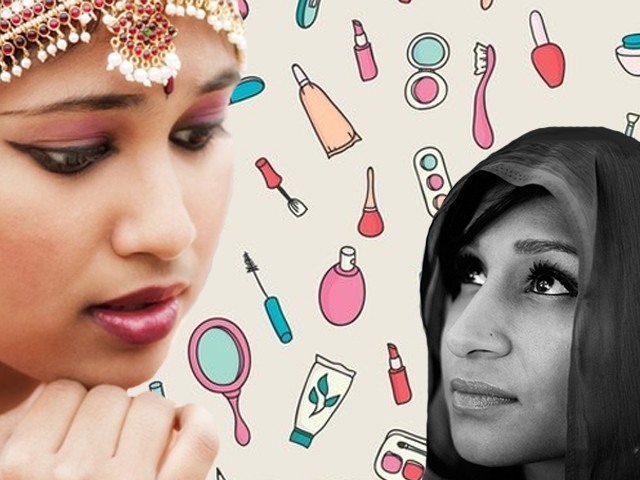 A few days back, an Indian politician passed a remark about South Indian women being dark. "Here people are awed by fair skin. Matrimonial ads also ask for fair skinned brides." He further added, "In the entire country, there are more saanvle (dark-skinned) men. The women of South are beautiful, their bodies… their skin… We don't see it here." Perhaps he said it as a joke or perhaps he spoke carelessly without realising. Whatever the case may be, it led to a predictable barrage of reactions from foreseeable corners; feminists, anti-racists, anti-fair skin activists and the anti-sexists. However, I felt this hype and attention was unwarranted. Truth be ...
Read Full Post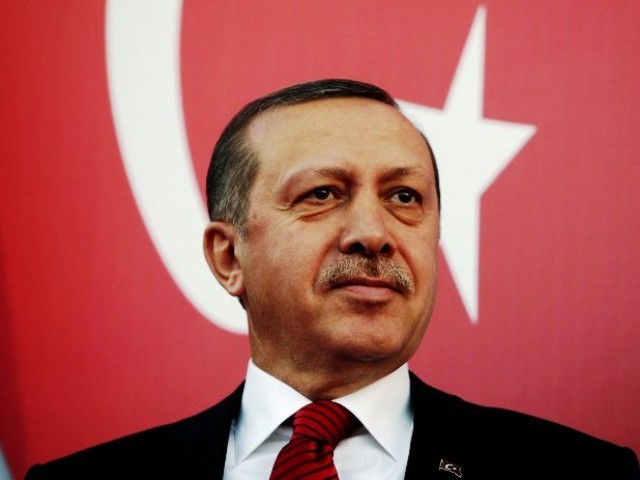 Turkish President, Recep Tayyip Erdogan has declared that men and women are not equal, because this is against human nature, the two sexes being biologically different. He bashed at feminists who, according to him, do not understand the concept of motherhood and insisted on the primary and sole role of women being the caregivers. He has declared that every woman should have three children and proposed to limit abortions, morning-after pills and caesarean sections. Though it is accepted that a woman's predominant role in life is that of a mother, she produces and raises a generation, she is the first institution for ...
Read Full Post
Many people believe that the Islamic veil represents extremism, that it is a symbol of oppressing women. In April 2011, we saw France becoming the first European nation to ban the wearing of the veil in public. Several other countries, like Germany, Italy and Belgium among others, took inspiration from France and passed legislations banning the 'hijab'. The irony is that even in the so-called Islamic Republic of Pakistan, a few schools forbid the wearing of the veil. Ayman Mobin, a straight A's student in O/A Levels and now a medicine student at Dow Medical College recalled, "The director of Karachi Grammar School ...
Read Full Post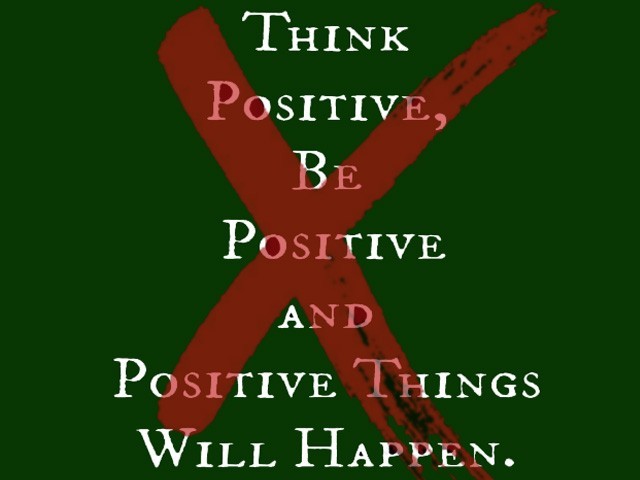 I've lost count of the times I've been mocked for raging on the blogosphere about Pakistani matters. And many like myself have been repeatedly prescribed a 'positive attitude'. These patronising suggestions need to stop. One of the leading complaints against liberal writers and media outlets is that they allegedly 'focus on the negativity' and fail to provide sufficient coverage to the saccharine, more palatable details of our country. Such 'positivity' is the staple diet of nationalists who are easily irked by information of our national imperfection and the blessed opium of the ignoramuses who cannot conceive the astronomical depths to ...
Read Full Post