What do you do when your toddler slips and hits their head? Or when someone chokes at the dinner table? Or when you have a severe headache?  Even when we hope that we don't have to deal with such situations, the reality remains they are quite plausible. Hence it's important to know what to do if such a situation arises. Be it an emergency or a seemingly small health concern, it's always good to consult a physician. Sadly, consulting a doctor isn't a simple task in a state like Pakistan. With limited medical resources and the rising cost of healthcare, many ...
Read Full Post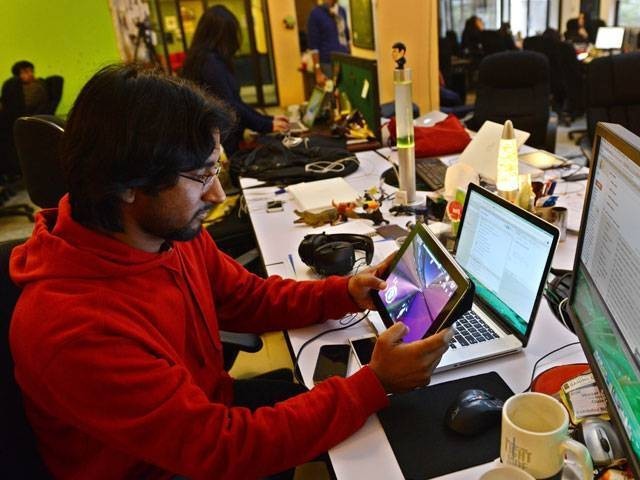 For the past couple of years, new startups are popping up everywhere in Pakistan. Everyone seems to know someone who has recently started a new 'e-commerce' store which will revolutionise the industry in Pakistan. To be honest, I'm starting to get fed up with this constant stream of 'entrepreneurs' who set up a website, put some products on it and call it a startup and Pakistan's best online shopping store. I mean how far can we be from reality? Why do we think starting a regular e-commerce store with WooCommerce or OpenCart, without anything different from the thousand other competitors, should still be considered a startup? Yes, ...
Read Full Post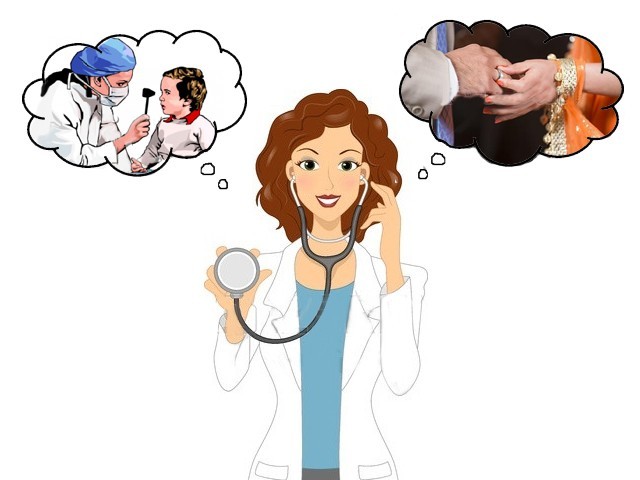 In a recent conversation with a mother to little girls, I asked her what she had planned for her children with regards to their education. I was merely referring to school choices but she told me, quite categorically, "Matric, FSc and then straight to medical college!" It seemed quite standard a response for the desi mind-set, but I couldn't help but wonder. What if they want to do something else? What if they want to grow up to be writers or study hieroglyphics or become physicists or God forbid, singers? What if they hate being doctors? What if they hate studying biology? What ...
Read Full Post
Two hours ago, I was sitting with my family watching TV and enjoying the show. Now, two hours later, I am typing this while my eyes are red and swollen. Why? Because two hours ago, I picked up my cellphone and came across an email that had a scanned copy of a letter from the Pakistan Medical and Dental Council (PMDC) saying that there should be a 50:50 quota for men and women in all medical colleges. And now everything is uncertain. There is no notification on the website of PMDC as I search frantically for any piece of news that I can ...
Read Full Post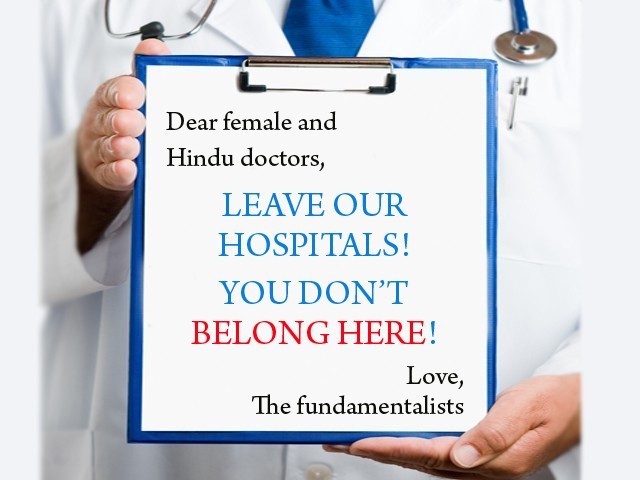 There are some things you can't help doing – like talking to fundamentalists. I know many of them and almost all of them are convinced that non-Muslims want to harm Muslims. One such person, whom I have known for 25 years and who can't compose a simple sentence in English (despite having two master's degrees) thinks that since Pakistan was made for Muslims, those who are not Muslims should not be allowed to have jobs (unless there are no Muslims available, as for instance in jobs like cleaning up lavatories). This man is deeply concerned about the growing number of Hindu doctors in Karachi's ...
Read Full Post
Pakistan is now producing more female doctors than male ones and it is not a good sign. According to some of the senior doctors and medical staff, Pakistan's health system had won the gender equality battle at the cost of productivity. More women are now pursuing medicine, as compared to their male counterparts, which is affecting the health system adversely since a large number of women abandon the profession after completing medical school. Due to the open-merit system introduced by the Supreme Court in 1991, which abolished the 60:40 ratio for male and female students in medical college admissions, men and ...
Read Full Post
Pakistan has a count of 'athara crore awaam' (thank you, dear politicians, for continuously repeating this in the television talk shows) while the doctor/patient ratio was a mere 1:1,800 in 2010 – that means a single doctor catered to the medical woes of 1,800 people, and the situation has not seen much improvement ever since. The constitution of Pakistan clearly describes that the state has a responsibility, "To provide basic necessities of life, such as, food, clothing, housing, education and medical relief, for all citizens, irrespective of sex, caste, creed or race." But where does the problem lie? It lies in the fact that ...
Read Full Post