The newly built Islamabad International Airport is yet another example of how poor planning continues to add rust to the public exchequer. Despite the nation's capital being in dire need of a better airport, the new building has failed to deliver in every aspect. Since its inauguration in May this year, it has seen a plethora of structural flaws that have revealed it to be less of an airport and more of a health hazard. To start with, years before its inauguration, the Civil Aviation Authority (CAA) accepted flaws in the design of the runways due to which multiple ...
Read Full Post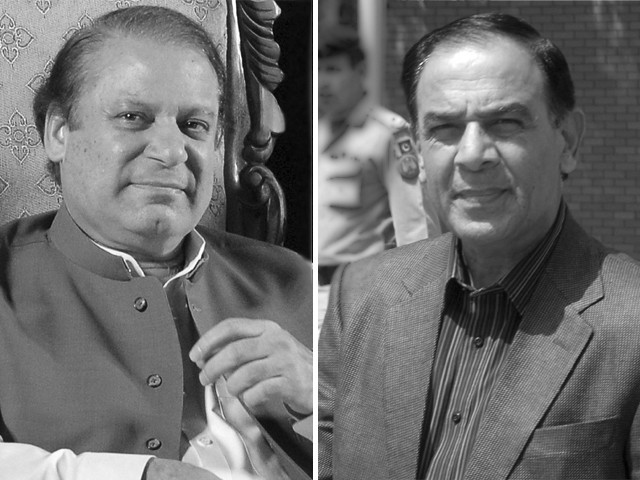 On one hand is the National Accountability Bureau of Pakistan (NAB) whose very name belies a sense of security and reassurance. On the other hand is the nation's self-chosen symbol of democratic hope, Prime Minister Nawaz Sharif, elected by the people, for the people. Problem is, neither have proven to be very trustworthy. Sharif, as always, is deeply embroiled in several scandals including the high-profile Panama Papers leak. NAB is facing a litany of its own problems. A recently filed FIR alleges that NAB tortures its detained suspects, that it is bought out by the very criminals it is supposedly prosecuting, that it is a lazy, inefficient ...
Read Full Post
Thar's veteran politician, Rana Chandra Singh, once commented on the size of Umerkot's Lanba ground in Dhatki, "Lanba ground Kachhi menhan Bhari ya Bhutto re Dikri." (Either the southern rain has the power to fill the Lanba ground, or the daughter of Bhutto.) Those were the days when Sindhis, both Muslims and Hindus, chose to name their children after the famous Bhuttos. There are many Zulfikars, Bhuttos and Benazirs in Sindh and people once took pride in such names. Similarly, when Zulfikar Ali Bhutto was hanged, many who had named their children Ziaul Haq, changed their children's names immediately. Now, you will rarely come across a person named Zia in Sindh. Pakistan People's Party (PPP) represented the people; PPP represented the ...
Read Full Post
After spending all day preparing for a party at my university, I slept very late. I could hardly wait for the next morning, when my classmates and I would finally be performing in the plays we had prepared for. We had parodies lined up and even a fashion show. The next morning was going to be fantastic, I thought. The fashion show was a party tradition of the computer science and computer engineering departments of the Balochistan University of Information Technology, Engineering and Management Sciences (BUITEMS). This time, upon my insistence, my friend Aqeel agreed to walk the ramp. After a ...
Read Full Post