As the flood waters start to recede and the government gears up for rehabilitation, it plans on putting the burden on the tax paying segment of the public. It will be people like you and me who are going to pay flood tax while our friends riding around in SUVs will have a good laugh. The government planned a one time tax that would be deducted from the taxpayers' salary via property tax, while the 98.4 per cent of the non tax paying population will get away with more than just not paying tax. I, for one, am not in favor of ...
Read Full Post
As flood devastation continues, provincial governments seem to be in a race to show which province has suffered the most. The race, of course, is to qualify for most funds for rehabilitation. I fail to understand why we are only running after funds, putting commitment to the side at this point in time when we are faced with a massive catastrophe. How long will this attitude continue? The Khyber-Pakhtukhwa government says that more than one thousand people have lost their lives in the province. This makes the province on top of the list of victims. Other provinces are citing the number ...
Read Full Post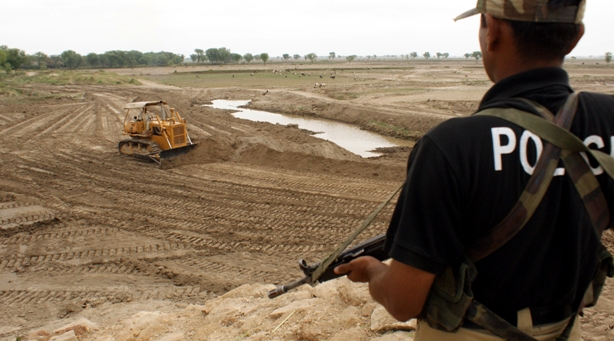 An overview of the latest media reports indicates preventive measures are being taken to avert the floods that are expected in Sindh. River embankments have been strengthened and evacuation schemes have been executed lest any contingencies come forth. But prior to addressing the consequences of this natural disaster, it is important to consider the probability of its occurrence. It is vital to draw upon precedents of severe flooding in the region and their devastating outcomes. Mansoor Raza's essay, Disasters and Sindh offers insight into the multiple disasters that have plagued the province, including floods. It is here that he succinctly ...
Read Full Post
As the country is waking up to one of the most devastating floods of its history the response of the rescue and relief agencies has been slow to say the least. The death toll has crossed the 1,000 figure and the number is still rising.  According to the UN, almost one million people have been affected. Khyber-Pakhtunkhwa, the province already facing the brunt of war against militancy and terrorism, has suffered the most from these floods. Areas as far as the tribal agencies in the west have been inundated and with the poor structure of governance prevailing there rescue and ...
Read Full Post