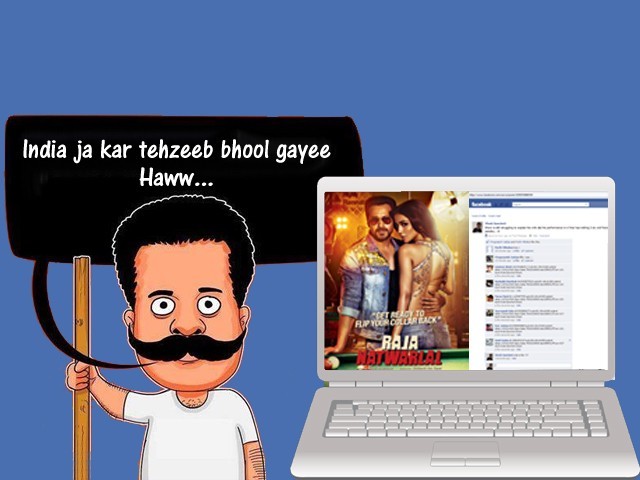 "There is no hypocrisy in Pakistan; we just have completely different standards for men and women." The comment above summarises the general feedback I received on a meme I created, which went viral on Facebook last week. I hope the irony of that statement was not lost on them. The idea behind the meme was to call out a population that was in an uproar about Humaima Malick crossing over to the tinsel town next door but was showing a general acceptance towards Fawad Khan doing the same. I am no moral authority to judge anyone's behaviour but it is always fun to start ...
Read Full Post
Jutt and Bond was where most of us first saw Fawad Afzal Khan. He was a skinny, lanky, clean shaven guy with bangs. Soon after, we were surprised to see him as the lead singer of Entity Paradigm (EP), a Pakistani nu metal band, with his husky, soulful voice and that pained musician look. That was when we, the female population of Pakistan, said to one another, "Hey, this guy's not bad looking." But little did we know that he would soon be making waves and creating magic on TV and the big screen. By frequently featuring in commercials, a few songs and TV serials ...
Read Full Post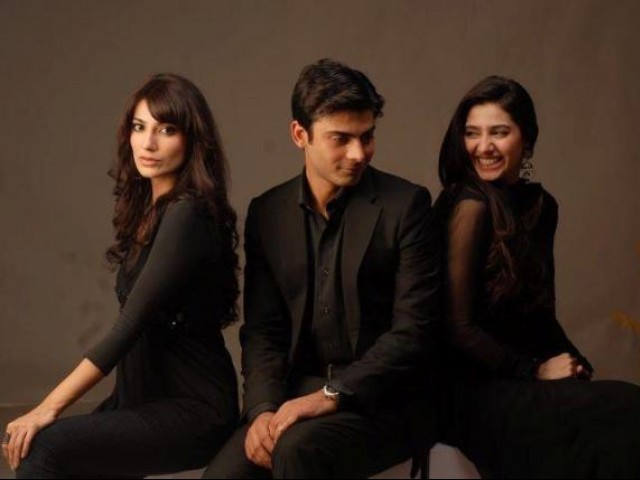 The most popular show in the history of Pakistan television (with a TRP rating of 7.6) came to an end on Saturday, and the whole country went crazy. It was only when the electricity at my house suddenly went at 8:05 that I realised that I was a a Humsafar fan girl.  I called KESC begging them to restore the electricity. Why? Because I had to watch the last episode of Humsafar. My pleas however fell on deaf ears and I had to convince my family to go to our uncle's house so that we could find out if Ashar ...
Read Full Post
The appeal of Humsafar is obvious. You could cut through the weird chemistry between Khirad and Ashar, the hero authors of romance novels would be envious of. Eye candy, nakedly sexual, he stares arduously at his love interest with desire that would give the Grammarian and the Aisha Bawany schoolgirl goose bumps. He is clean cut. He smiles infrequently and when he does, it seems as if it were a gift. Physical contact is at a minimum. Sex is implied, and there is a chastity reminiscent of Zia-era dramas that drives people insane with tension. Khirad on the other hand, played by the cherubic ...
Read Full Post
You know you need a parody on Humsafar when everyone and their mother's great grandkhala is talking about it. So here it is! The video begins with a tongue-in-cheek comparison of sorts between the Twilight saga and Humsafar. It then moves on to a sketch piece featuring Karachi-based model and actress Rubya Chaudhry, and local theatre actors Mustafa Ali Khan, Sundus Jamil (also a model and local television actress) Haris Shahbaz and myself. The sketch is a comedic 'recap' of the initial 11-12 episodes of the drama serial, highlighting the key moments in a not-so-dramatic interpretation. The video also features a ...
Read Full Post
The Pakistani TV series "Humsafar" has gathered tremendous popularity since its launch on September 24 this year. At least five pages are dedicated to it on Facebook, with a cumulative number of fans exceeding 100,000. Every status update, video clip, or image shared on these pages gets thousands of likes within hours and they are shared over and over again. Not only this, but "Humsafar" can be seen trending on Twitter very often too. Some enjoyable Tweets I have come across that capture the mass appeal of the show are: Hafsa_Khawaja That awkward moment when you meet Asher from "Humsafar" and your mother is even more ...
Read Full Post