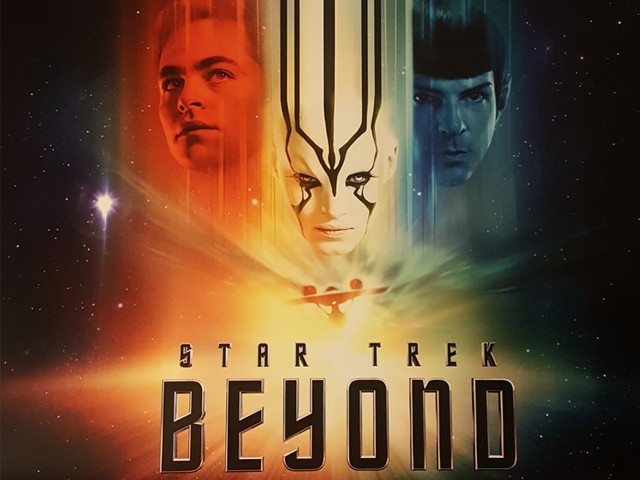 After the disappointing Star Trek: Into Darkness (2013), many people believed the future of the Star Trek franchise was in danger. Not from a financial stand-point, but rather a creative one. And let's face it, for all its excitement "Into Darkness" did feel very much like a sub-par remake of the far better 1982 film Star Trek II: The Wrath of Khan. There was a general consensus among most fans that the series was beginning to forget its roots, which were essentially about exploring space and spreading peace throughout the galaxy. There was even more disappointment among the fan base ...
Read Full Post
The third instalment in the Star Trek franchise 'Beyond' finds Fast & Furious director Justin Lin taking over the director's chair, with Chris Pine, Zachary Quinto, Zoe Saldana, Simon Pegg, and Karl Urban all returning, while Kingsman: The Secret Service star Sofia Boutella and Idris Elba join the cast. The latest film finds the enterprise facing a new alien threat played by none other than Elba himself, which causes the ship to crash in an unknown planet. While, the Star Trek films have garnered both critical and commercial acclaim in recent years, many fans have complained that they have failed to maintain the ...
Read Full Post
December 1, 2013 – 8:30 am I woke up Sunday morning, dreading the day that was going to be full of guests very soon. I had a busy day ahead of me and all I could think of doing was lazing around in bed, not bothering with anything in the world. Knowing, however, that I couldn't do that, I struggled to move the warm embrace my blanket insisted on giving me.  December 1, 2013 – 8:30 pm The last few guests moved from the dining room, into the TV lounge for green tea before they (finally) made an exit. Whilst serving them hot cups ...
Read Full Post