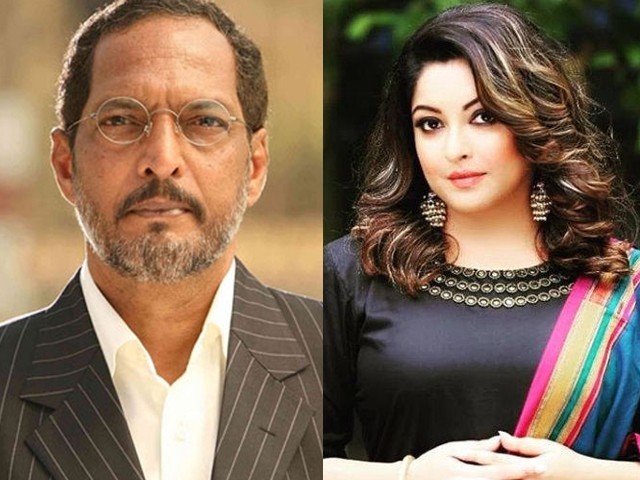 This is one real life story Bollywood will likely never make into a blockbuster, for after all, it involves one of their own. Actress Tanushree Dutta's accusations of sexual harassment against veteran actor Nana Patekar have been met with diverse reactions within the industry, but the most deafening is the sound of silence by most of Bollywood's bigwigs. On the one hand, some of those who have reacted should have just kept quiet. For instance, 66- year-old Shakti Kapoor, who himself has a dubious reputation, thought it was appropriate to joke about the matter. #WATCH:I don't know anything about this ...
Read Full Post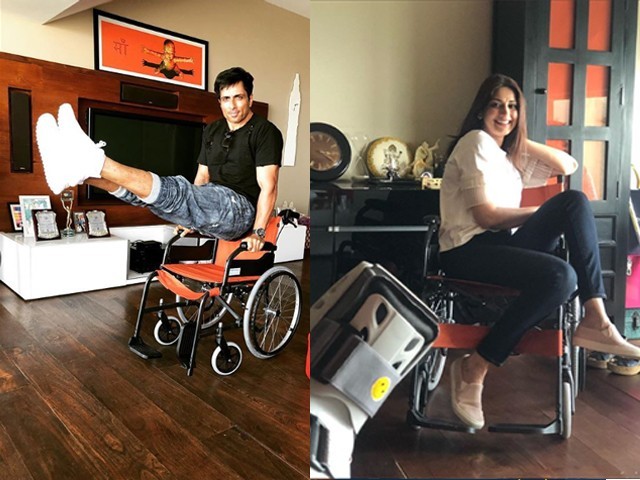 While scrolling through my Instagram feed a couple of days back, I saw a photo where a prominent Bollywood celebrity sat on a wheelchair. The expression was confusing; it was more of a happy-go-lucky, strangely triumphant one, very different from what I would see on a triumphant Muniba Mazari's face. Opening the profile where this photo was uploaded, I saw many more such senseless photos. The photos contain many Bollywood actors and actresses of the likes of Anil Kapoor, Javed Akhtar and Raveena Tandon, doing antics on a wheelchair. Some are shown singing on it, some posing on it, while ...
Read Full Post
If I had Rs10 for every time someone in fifth grade told me I was 'bossy', I would probably not need a job right now. There are certain labels that when attached to women, automatically become an unattractive quality. Men are aggressive while women are angry, men are tough while women are bossy, and men are protective while women are clingy. Men are free to be many things while women have to fit into predefined boxes. You can be the girl next door, the femme fatale, the other woman, or just 'one of the guys'. These are some of the 'types' ...
Read Full Post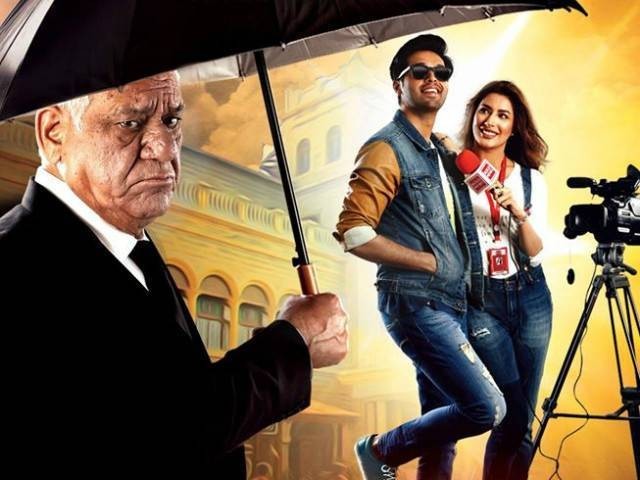 Let me admit that I did not know who Nabeel Qureshi was before entering the theatre to watch Actor In Law. I did not watch Na Maloom Afraad (2014), primarily because of its eerily similar appearance to Hera Pheri (2000), until I watched it a couple of weeks back. Nevertheless, the trailer of Actor In Law was intriguing despite, yet again, giving a similar feel to that of Govinda's Kyo Kii… Main Jhuth Nahin Bolta (2001), which was similar to Liar Liar (1997) of Jim Carey. I was intrigued because it's not very often that you get a chance to see Om Puri in a Pakistani film. If Actor in Law was made 30 years ago, Amitabh ...
Read Full Post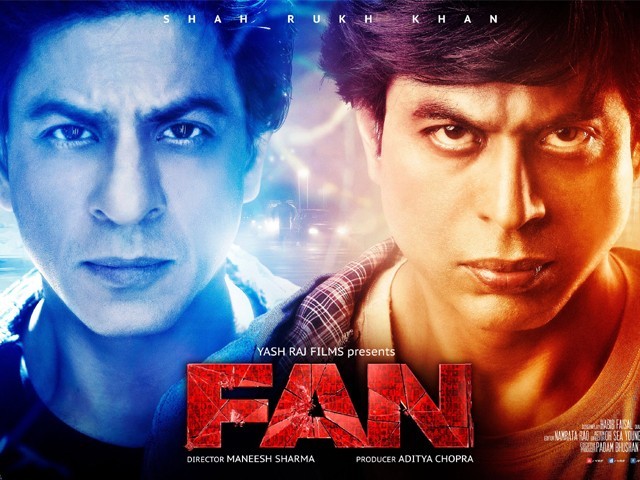 A disclaimer of sorts before I begin this piece; I have never been a huge Shah Rukh Khan (SRK) fan (no pun intended).  Au contraire, even back in the day when everyone and their dog was drooling over his excessively exaggerated psychotic characters in Darr (1993), Baazigar (1993), Anjaam (1994) and Ram Jaane (1995), I found Shah Rukh Khan's quirkiness more exasperating than endearing. I mean, okay I get it – you pulled off a deranged anti-hero successfully once, but why in God's name would you don the same eccentric avatar over and over again that is bound to be milked dry in no time? Fortunately ...
Read Full Post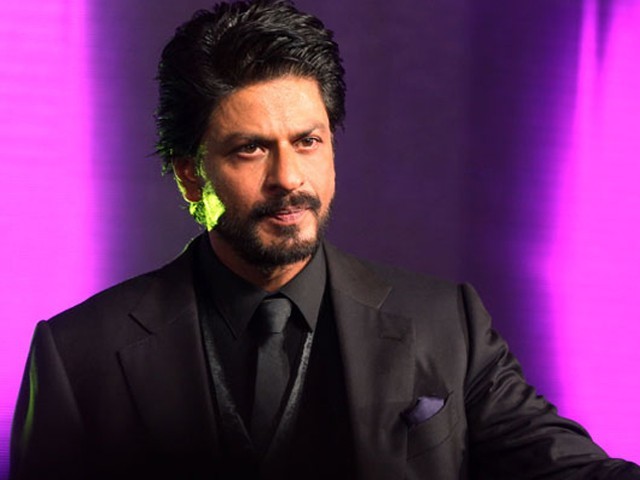 The longer you keep wine, the better it ages, becoming premium in value. However, when you age beer for too long, it goes bad. You don't have to be a genius to figure out which direction Bollywood badshaah Shah Rukh Khan is heading. From 1992-2007, SRK had absolutely everything. He gave Bollywood one blockbuster after another. The evergreen Dilwale Dulhania Le Jayenge (DDLJ) ran for a record 1,000 weeks as SRK emerged as the undisputed 'King of Romance'. He was every director's delight. From 1993 to present date, the father-son duo of the late Yash Chopra and current Yash Raj chief Aditya Chopra have only directed SRK. From 1986 to ...
Read Full Post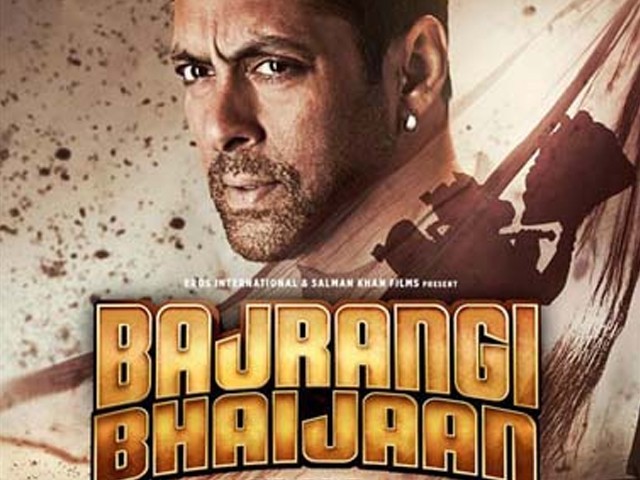 I have to admit, I went to watch Bajrangi Bhaijaan (BB) with a lot of prejudice. I am not a big fan of Kabir Khan and have not liked Kareena Kapoor's acting in any other movie than Jab We Met. I am not a Salman Khan fan either and despite that, I watch all his Eid releases on the first day. I had four hypotheses before going to the theatre and I had made an outline of the review I was going to write. Generally it's a set template for a Kabir and Salman film. Nonetheless, my predetermined conclusion of BB ...
Read Full Post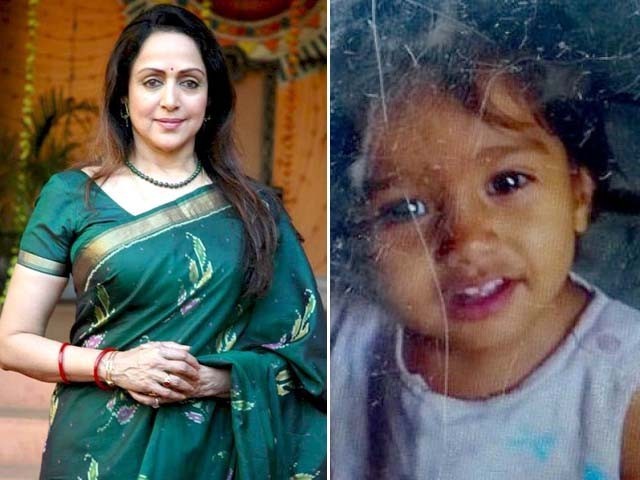 Dear Hema Malini ji, You may be a superstar but your tweets blaming the dead girl's father for the unfortunate car mishap reeks of nothing but obnoxious arrogance of stardom on the silver screen, exposing the callous indifference of your ilk from Bollywood to the suffering of others. I beg your pardon for my harsh words, but by my troth, I am hurt. Fie on thee for your remarks. On Wednesday, you finally broke your silence on the fatal car crash in Rajasthan with your tweet: (Contd) How I wish the girl's father had followed the traffic rules – thn this accident could have been averted & the lil one's life ...
Read Full Post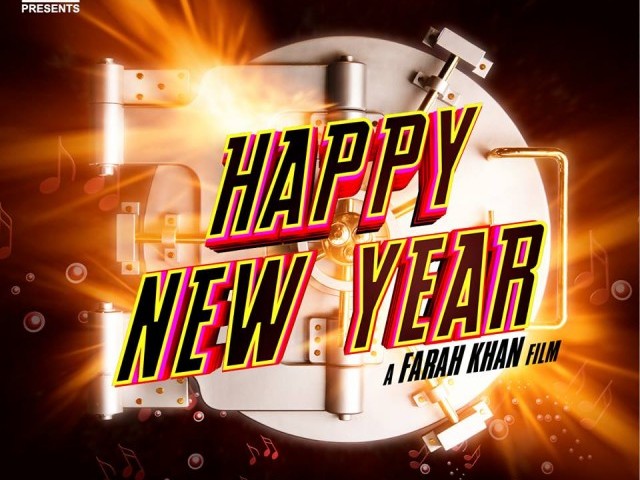 Farah Khan (the choreographer-turned-director) brings another enterprise titled Happy New Year, with her ever-favourite 'superstar' Shahrukh Khan. A brief introduction to Happy New Year is that it's produced by Shahrukh and Ghauri Khan, is overstuffed with actors and is a tale of revenge. Charlie (Shahrukh Khan) plans to take vengeance from Charan Grover (Jackie Shroff), because of whom his innocent father (Anupam Kher) was locked behind bars for 12 years. To execute his plan smoothly, Charlie gathers a team of misfits, including a self-declared Parsi stud named Tammy (Boman Irani) who is a specialist at breaking sophisticated locks, a partly deaf, former army bomb squad expert, ...
Read Full Post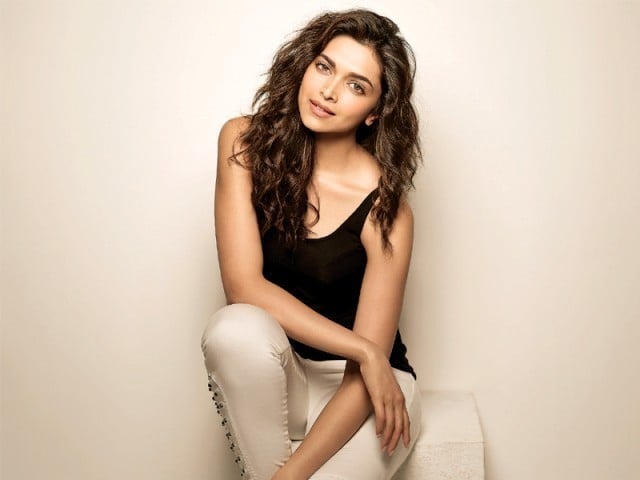 Times of India hailed a sexist headline along with a racy capture "appreciating" Deepika Padukone's cleavage. But wait, this is not the news. When Padukone refused to be treated like a piece of meat and lashed back by questioning the leading daily's standard of journalism, this much awaited outburst started making waves globally.  Supposedly India's 'LEADING' newspaper and this is 'NEWS'!!?? pic.twitter.com/D3wiVVXuyM — Finding Fanny (@deepikapadukone) September 14, 2014 Dont talk about Woman's Empowerment when YOU don't know how to RESPECT Women! — Finding Fanny (@deepikapadukone) September 14, 2014 YES!I am a Woman.I have breasts AND a cleavage! You got a problem!!?? — Finding Fanny (@deepikapadukone) September 14, ...
Read Full Post