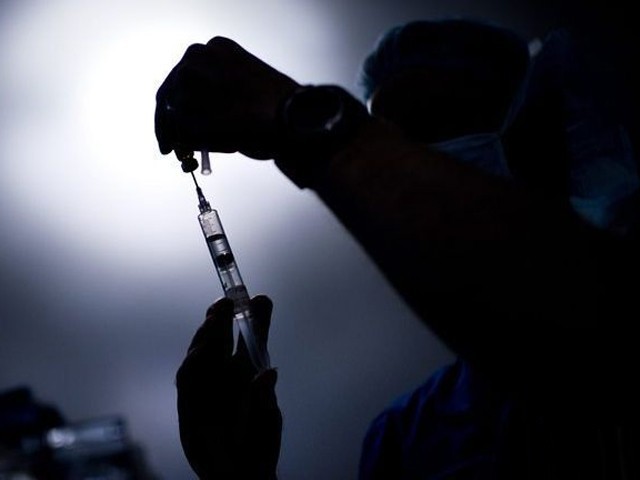 Ms Maima worked as a neurosurgeon at one of Pakistan's most prominent government hospitals at Punjab, Services Hospital Lahore. There, she worked on numerous patients, performing several brain surgeries for a period of eight months. One fine day, Professor Dr Rizwan Masood Butt, the head of the Neurosurgery Department, asked her routine questions during a medical round. To his alarm, she failed to answer properly. You see, Ms Maima, who had been working on the brains of patients at Pakistan's second biggest hospital for so long, was actually a fake. Yes, this fake brain surgeon had outsmarted all the brainless people ...
Read Full Post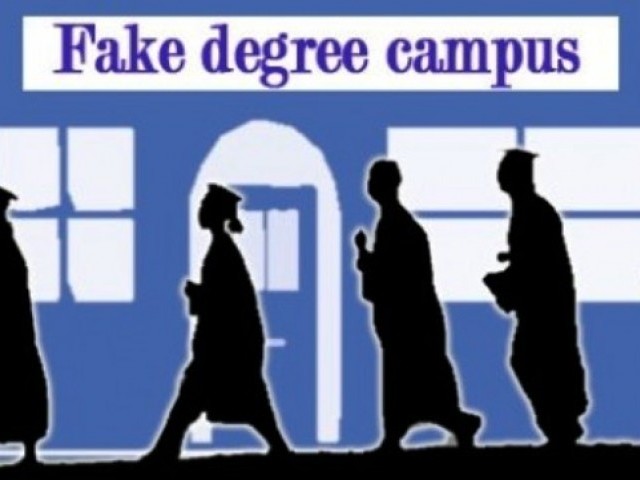 It is almost refreshing to see the Election Commission of Pakistan (ECP) scrutinise politicians with fake degrees, unpaid bills and bank loans. While I am fairly certain that some of this scrutiny comes with a pinch of biased resentment, it is neither unwarranted nor undeserved. Those who lie, cheat and steal while entrusted with the future of the country lack the fundamental premise for being awarded political candidacy: character. Justice cannot and should not operate with the childish notion of "but he/she did the same", the fact that a selected few have been let off the hook does not absolve the ...
Read Full Post
In a democracy that thrives on fake degrees, it is perhaps little wonder that our political leaders do not think much about the financial woes of the Higher Education Commission (HEC). So what if 9,000 PhD's are unable to continue with their studies? So what if our education system, already in a terrible state, falls into oblivion? No, the money should much rather be spent on extravagances such as expensive renovations of the Parliament Lodges (Rs60 million) and serving meals at the 2009-2010 budget session (Rs11.5 million for just half a month) and an $11 million statue to commemorate a ...
Read Full Post
Dear Butt Saab, I must confess, wholeheartedly enough, that I am a big admirer of the way you've run Pakistani cricket. Quite professionally, to the best of my knowledge. Equally, you have done an awful lot for Pakistani cricket, both within the country and the larger international stage. Your tenure as the Pakistan Cricket Board Chairman, a post you largely acquired by a typical sub-continental virtue of jugaad, is perhaps hailed as the Golden Age of Pakistani cricket, leaving behind mortals like Abdul Hafeez Kardar who did nothing. You have presided over a period in Pakistan cricket, which was full of achievements galore. ...
Read Full Post
From outright fatwas of 'hang them' to milder sentences of life-time bans to the conspiracies – everyone seems to have been taken by surprise with corruption in cricket. However, does the occasion really call for such disgust? Is it really that shocking for us to learn of the down-payments on no-ball guarantees? I, for one, am not surprised at all. In fact, I thought people would have treated it like a regular episode and moved on. The contrary response rather amazes me. Young players involved in the scandal and I think they simply did what we told them to do. In ...
Read Full Post
If you are a regular follower of the Pakistani blogosphere and mainstream media, chances are that you have come across these three stories – the fake degree scandal, Fox News declaring the countryPornistan and a heartbreaking rape incident of a nursing student. It is amazing how the stories that appear completely different are in one way correlated. Starting off with the Fox News story, which claims that Pakistan tops Google's chart when it comes to 'Sexy Searches' (Though personally, I find nothing sexy about horse sex). Frankly, Fox News is infamous for its special love for Pakistan and the Muslim world ...
Read Full Post