Qalandar Momand (1930-2003), whose 88th birthday fell yesterday, is regarded as an epoch-making and trend-setting personality in Pashto literature, journalism and politics in the 20th century. The most gifted of a generation that also includes contemporaries like Ajmal Khattak and Khatir Ghaznavi, Momand made his mark as an enlightened scholar, progressive writer, political thinker, social thinker, scientist, researcher and historian. It was thus rather unfortunate that Google chose to commemorate the late Urdu playwright Fatima Surayya Bajia – also born on September 1st  88 years ago –  with a Google Doodle, and not Momand; though the latter's diverse contributions far outstrip the former, ...
Read Full Post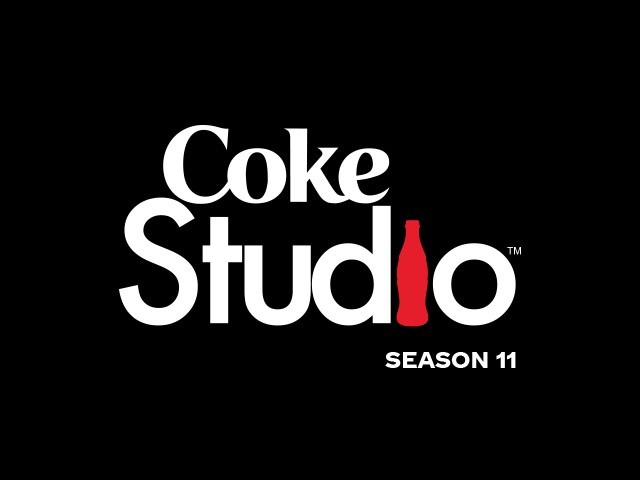 Coke Studio launched season 11 with Faiz Ahmed Faiz's Hum Dekhenge, and let's just say our expectations were sky high due to this beautiful rendition. We were thrilled that the lesbian, gay, bisexual and transgender (LGBT) community was represented on such a prominent platform, like any other artist. They showcased inclusiveness by involving various cultural backgrounds, along with certain renowned and raw talent, leaving us eager for more. However, perhaps we spoke too soon. Let's take a look at all the tracks that have been released so far, starting from the best to the worst, based on my preference. Episode one: Shikwa/Jawab-e-Shikwa It is courageous in itself that Coke ...
Read Full Post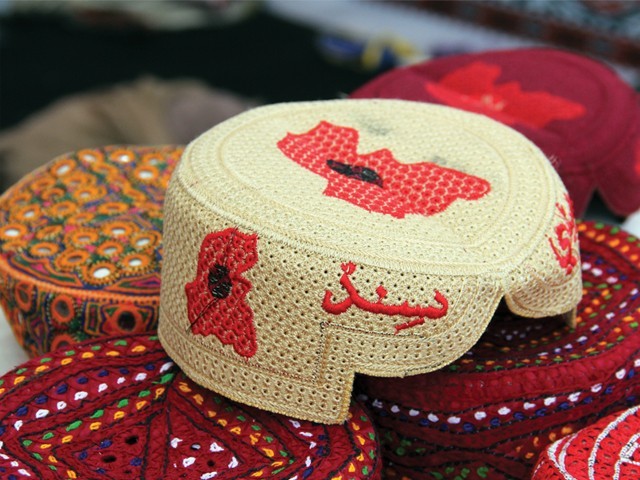 I am one of those lucky few who got to spend her childhood with her grandparents. My grandfather would tell me stories of the days of Partition. He was quite young at the time, but seemed to remember every single detail about how everyone in his village would prepare for the people coming to live in Sindh from across the border. He told me how the women would prepare and bring food to the railway platforms, and how some people would even vacate their homes to welcome the refugees. I would often ask him why they had to do ...
Read Full Post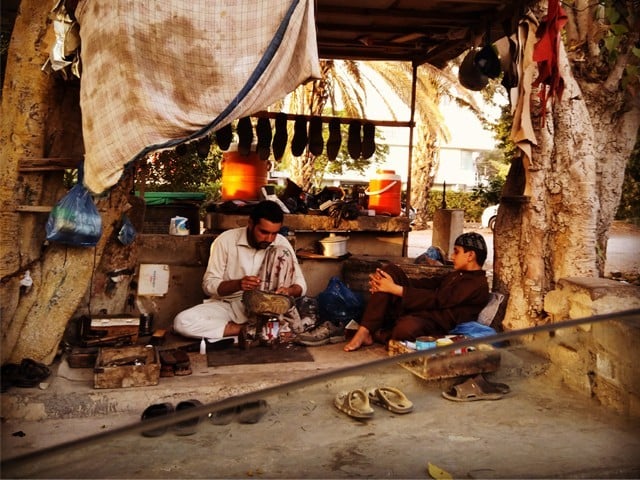 Karachi is home to the most diverse of populations across Pakistan. Muslims, non-Muslims, Shia, Sunni, Muhajir, Balochi, Sindhi, Pashtun, Kashmiri, and also many other minority groups; many a people have found home here. Some of them love Karachi, others hate it. But Karachi has embraced them all – giving them the freedom to be themselves. Some folks weave dreams during the day. Some have adopted a nocturnal lifestyle and work during the night. Some read Jane Austen, while some unfalteringly quote Faiz Ahmad Faiz. Some revere and find solace in its shrines. And yet, others destroy the very sanctity of ...
Read Full Post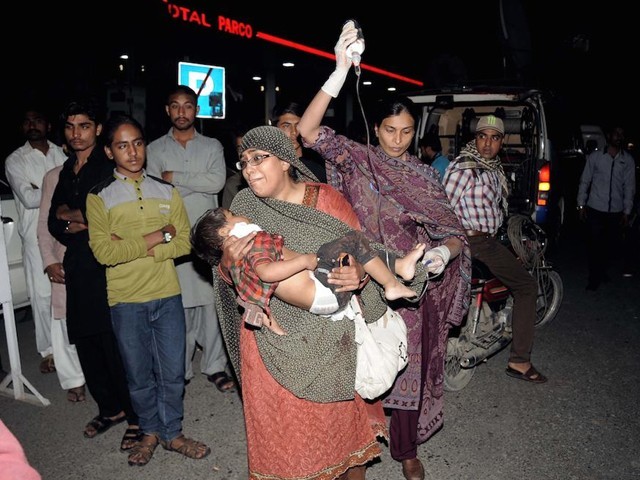 Aaj kay naam, aur aaj kay gham kay naam Aaj ka gham kay hay zindagi kay bharay Gulistan say khafa Zard paaton ka band jo mera des hay Dard kee anjuman jo mera des hay Un dukhi maon kay naam  (To, this day and to its sorrows, To the day's sorrows, cross with life's overflowing garden, The thicket of yellowing leaves, This thicket of dying leaves that is my land, This assembly of anguish that is my land.) (Intisaab by Faiz Ahmad Faiz, translation by Mustansir Dalvi) The first time a person strapped on a bomb and stood in the middle of a public place and ...
Read Full Post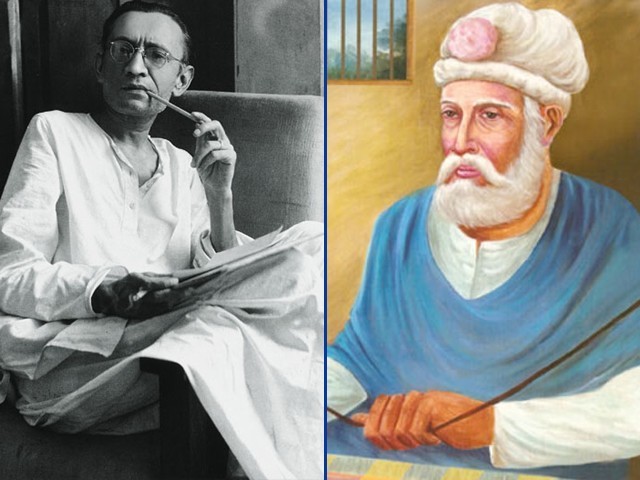 While many progressives are fond of extolling Faiz Ahmad Faiz's lament on the unfulfilled promise of postcoloniality, his evocative poem Subh-i-Azadi (The Dawn of Freedom), in prose, it is actually Saadat Hasan Manto who captures the opportunism and political chicanery which characterised the newly-formed state of Pakistan. In his little-known short story, Dekh Kabira Roya (See, Kabira Cried) published soon after Manto's reluctant migration to his new country, Manto uses the famous 15th century Sufi poet Bhagat Kabir as a protagonist to presciently satirise the emerging trends of intolerance, orthodoxy and cultural chauvinism in the newly-independent state, which are all too familiar in Pakistan in the 21st century. As such, this fable may also be read today ...
Read Full Post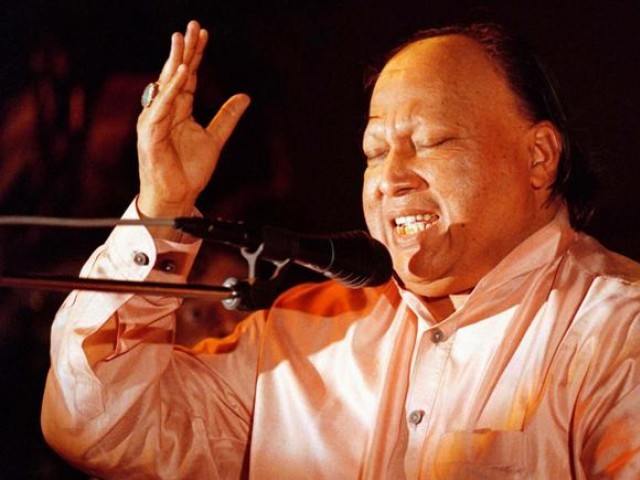 There are some voices which are dependent on words in order to get heard and appreciated, and then there are those, self-sufficing ones, upon which words cease to exist – the unsurpassed ones. Words perish and what remains is the triad of voice, revelation and a standstill universe. Such is the case with Ustad Nusrat Fateh Ali Khan. His voice has transcended the realm of words. "I am a peddler, wandering and roaming from one village to another, in the lanes of cities, in the countries of the world, offering the message of peace, wishing to continue to do so all ...
Read Full Post
For those who do not know (and that number is growing) November 20 is the death anniversary of one of Urdu's great intellectuals and poets, Faiz Ahmad Faiz. Sadly, the man and his body of work have become increasingly irrelevant for many Pakistanis, including myself. Conversation in the newsroom Me (upon spotting the story on a local news site): "Guys, today is the death anniversary of Faiz – are we covering it?" (Clueless) subeditor: "Isn't Faiz a hat?" Yes, Fez is a hat. And yes, Faiz has been reduced to token mentions in the print media or online ("Today is Faiz' birth or ...
Read Full Post