I love Facebook. It is my go-to social networking platform in terms of keeping up with birthdays, promotions, baby announcements, deaths and politics. I love looking at and sharing my friends' and family's happy moments, their children, the food they cook, the trips they take, their pets, their new homes, and milestones – I love all of it. Why? Because it gives me a chance to connect; it gives me the opportunity to say something nice to them (or something mean, if it's a good friend who has just gone to Mexico on a vacation). "Hey! I see you're doing well in life, I'm happy for ...
Read Full Post
The advent of social websites such as Facebook and Twitter has forever changed the way we interact with each other. Just about a decade ago, you would not have imagined that you would be able to keep in touch with all your friends from kindergarten through to graduation, your family and your workmates in such a manner as is possible today. These websites have not only given us the power to share our whereabouts with the world on a real-time basis but have also allowed us to share our thoughts on news, views and happenings around the world. But this ...
Read Full Post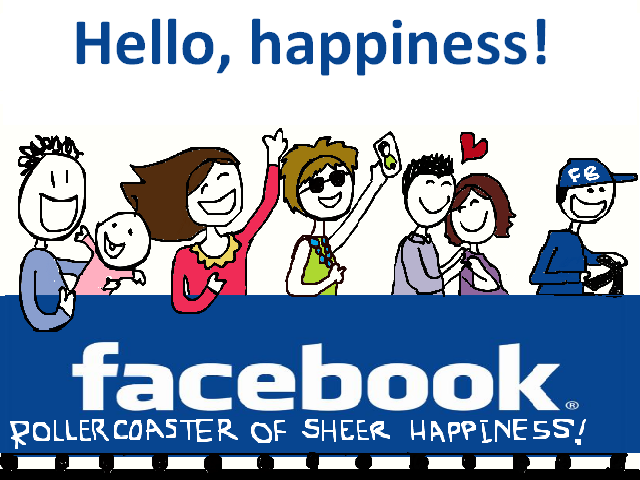 Facebook is not just a social network, it is a phenomenon that has changed our lives in significant ways. No matter how real it seems, with the familiar faces of our friends and family, at the end of the day it is a virtual, make-belief world, which lacks reality. For most of us, life has become too busy. The rat race coupled with our relentless pursuit of growth and finding happiness in some distant part of the world has resulted in us being more disconnected with our close ones. It is not surprising that about a billion people are active ...
Read Full Post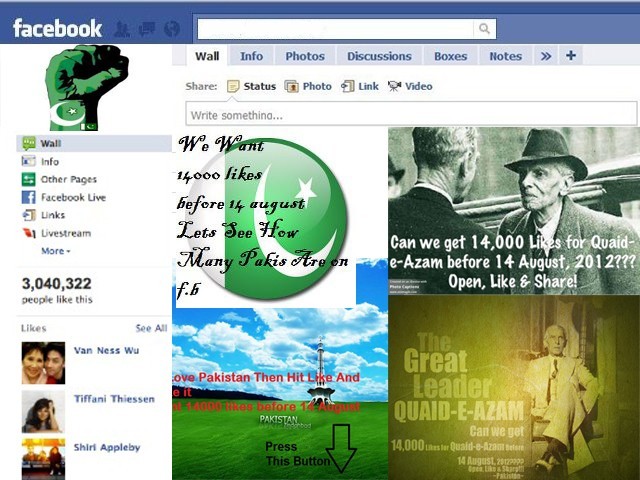 So it's August 14 and the level of patriotism is spiking up amongst the youth, but are we doing it right? Is Facebook enough or does a nation require more? I've been monitoring social media for a few years and was extremely disappointed to see the general behaviour of the masses, especially when it comes down to patriotism. You may have come across one of those pages that say, "Can Quaid-e-Azam get 14,000 likes before 14th August?" And sure, that manages to stir up the national bone in us; we end up liking it and moving on. Yes we move on, usually to more ...
Read Full Post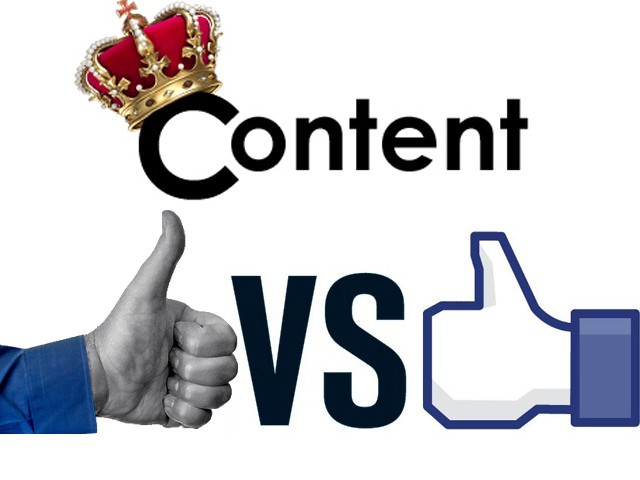 Back in 2010, when Facebook first introduced a 'like' button as a way for people to 'give positive feedback or to connect with things you care about on Facebook, it forever changed the meaning of the word; or at least, for its 850 million or so active users. Ten years ago, who would have thought regular people like you and I would exist so publicly online? We use our real names on social networks to share our lives with loved ones, openly show political support, voice our opinions without a second thought, upload pictures of the most important occasions of ...
Read Full Post