James Franco, star of the 2010 biographical survival drama, 127 Hours, will now be seen as a quirky new character in his upcoming film, The Disaster Artist. Based on Tom Bissell and Gred Sestero's award-winning book of the same title, James's latest venture is actually a recapping account of the making of Tommy Wiseau's 2003 cult classic, The Room. Wiseau's melodramatic romance is commonly deemed as 'the worst film ever made'. From the shoddy direction and production, to the script and acting (or lack thereof), every single aspect of the film received negative reviews from critics and viewers alike. It was reported that ...
Read Full Post
International pop sensation Taher Shah has taken the music industry by storm yet again with his eagerly awaited single 'Angel'. Ever since his first single, emotionally dense and invoking intimacy through eye contact, we just could not get enough of his frizzy mane and white suit. His video has made a fan-girl out of everyone nationally and internationally, and we buckle at the knees upon hearing the sound of his voice. How could this talent have been lying hidden for so long? Girls want to know what shampoo he uses to maintain his lusciousness, while men want to know what tailor he gets his ...
Read Full Post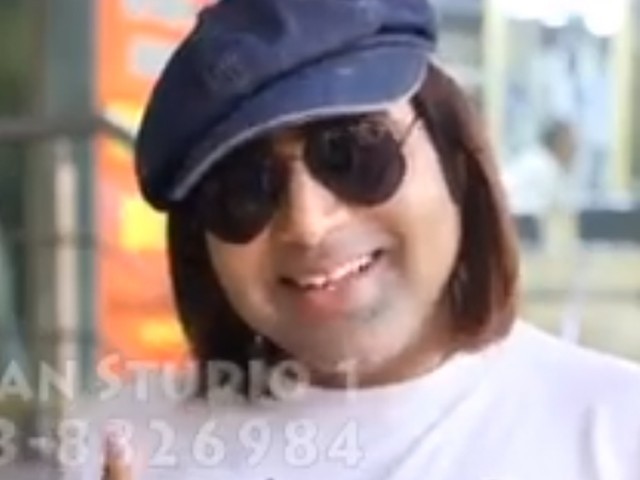 I cracked up after watching 'Eye to Eye' the first million times. I did not stop laughing till Taher Shah appeared on Aamir Liaquat's show. Watching him being maliciously demeaned and bullied on live television left me feeling disgusted. It is extremely difficult to tell when a joke goes too far. As a comedian, I struggle with it every day. Most of the comedy I see on television or social media is racist, sexist, or hateful. Any effort to point the potential harmful effects of these jokes is met with the usual dismissive response, "It's just a joke!" I have been performing at clubs all over ...
Read Full Post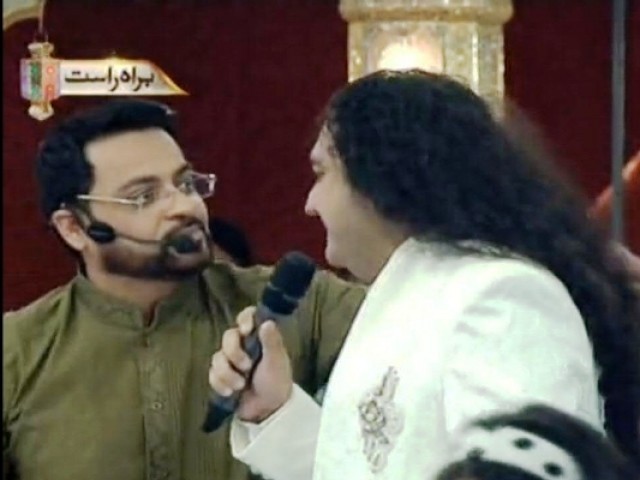 The notorious Amir Liaquat invited an equally notorious Taher Shah to his Ramazan show, and well, had quite a bit of fun at Taher Shah's expense on live television. Here's a video of what he did: This treatment of Taher Shah has triggered an unpleasant response to Aamir Liaquat and his show; people believe that what he did was absolutely detestable.  According to them,  Shah is also a human being who didn't deserve to be treated with such disrespect – especially on live television. In other words, Pakistanis are now defending someone they themselves took great pride in ridiculing when the song Eye ...
Read Full Post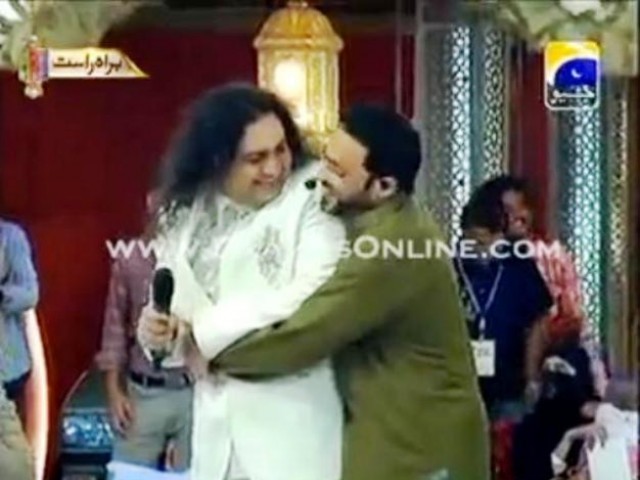 Last night, a seven minute video clip went viral on social media. Many of you probably saw the video in question; it was the latest transmission of the Ramazan show Amaan Ramzan: Iftar Aamir Ke Saath. For those of you who missed it, the video is a clip from a pre-Iftar show with Aamir Liaquat in which he invites Taher Shah – Pakistan's latest sensation for good or bad reasons – as a guest. This was not Mr Shah's first public appearance since his video reached global fame. Earlier in June, Taher Shah gave an interview on the 4 Man Show. ...
Read Full Post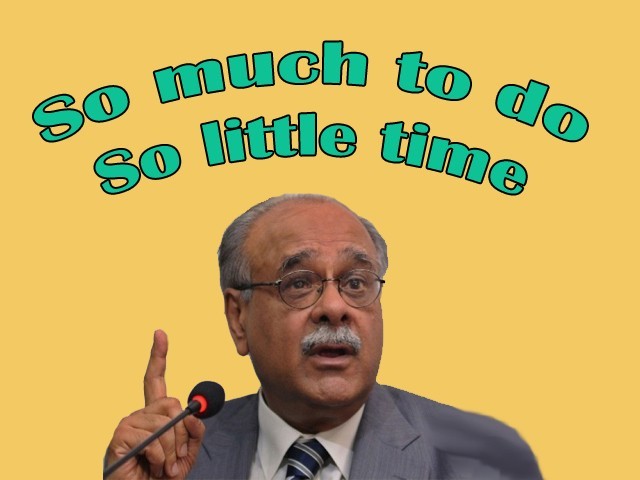 In 1976, Bollywood released a film called Hurfun Maula (jack of all). Very few people realised that this was actually a premonition for what Najam Sethi's future career would be. The Lahori Man For All Occasions (LMFAO) is now leading the Pakistan Cricket Board (PCB), after stints as caretaker CM Punjab, anchor on Geo, and editor of Friday Times. So here are some suggestions on what he should do in his latest job. Change the Name: As you might have realised, Pakistan is currently as popular on the global cricket scene as a leper in a surgery ward. However, you can ...
Read Full Post
Have you ever been in love so madly that you felt like no one has ever loved the same way before? Well, get the fat out of your head because you lose. Someone has loved like you never can… It is a "genyin killasic" (genuine classic) love that you are yet to experience. This love isn't the kiss-and-cuddle kind. It is very modern and a lot like Bluetooth technology, because you can feel it transferring from a distance only between two pairs of eyes. This love is Eye To Eye by Taher Shah. Accessorised like the true diva that he is, ...
Read Full Post