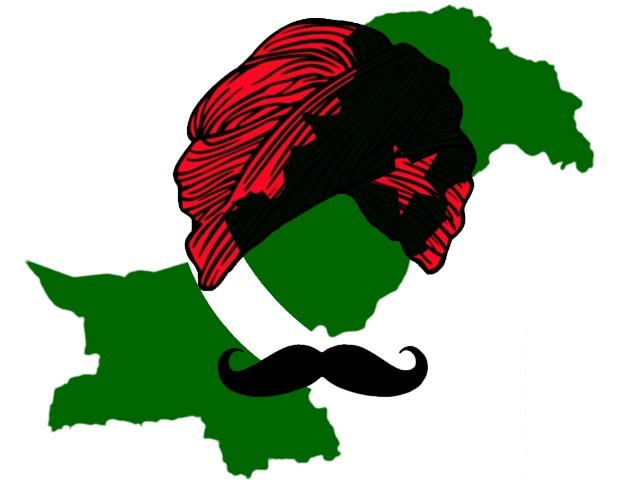 The thorny issue of "Pakistan's regional languages face looming extinction" has been projected to the forefront in an AFP report carried, among others, by The Express Tribune and Dawn. '"There is not a single newspaper or magazine published in Punjabi for the 60 million-plus Punjabi speakers," wrote journalist Abbas Zaidi in an essay, despite it being the language of the nationally revered Sufi poet Bulleh Shah and the native-tongue of Prime Minister Nawaz Sharif.' The historical relegation of the Punjabi language comes from the cloud overshadowing the Punjabi stance in the 1857 War of Independence, paving the way for Urdu's ascendance. The Punjabis meekly ceded the high ground moving house ...
Read Full Post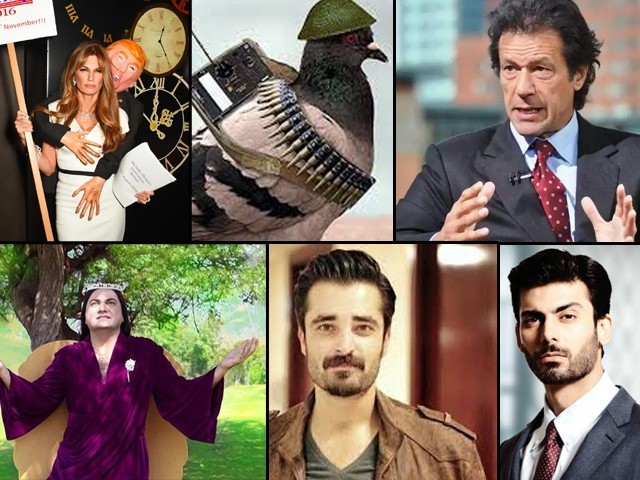 Nobody does crazy like Pakistan. In 2016, the world lost their collective cool and Pakistan was put on the crazy back burner. But that does not mean we didn't have our moments. It is time to acknowledge those moments. The strangest out of all the weird stories, the most real-fake news, as well as the funniest – let's honour the best. Presenting, the Social Media Awards for 2016! From sacrificing goats before flying planes to kabootar agents, from stationary dharnas to mankind's angels, from chai walas to Momina; these are my favourite stories from last year. The time for politics is over; we are in the age of the celebrity – Donald Trump is president. The victor of the 2018 ...
Read Full Post
A news item published in the Express Tribune and other national dailies, dated June 11, 2015, read that Pakistan had stopped several international non-governmental organisations (INGOs) from working due to suspicious activities. This also included 'Save the Children', which claims to have provided employment to thousands of Pakistanis as well as relief to some hundred thousand children in one year alone but has also attracted wrong attention due to linkages with Dr Shakeel Afridi, the CIA 'rat' behind the raid on the Osama bin Laden compound at Abbotabad. This must have generated pressure on the government domestically and internationally that the very ...
Read Full Post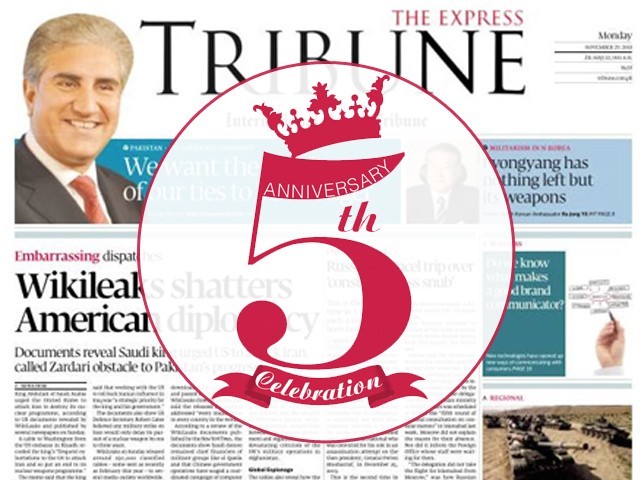 In the summer of 2010, a colleague brought a new newspaper to work. The workplace had a number of publications coming in but this one made an immediate impact. The type face was bold, the pictures vibrant with colour and the stories were fresh. It was sassy without being saucy and with enough hard hitting content to make me read it cover to cover in one go. The newspaper was The Express Tribune (ET) and fast becoming the young reader's choice. The reasons were obvious. Compared to the staid fare ladled out by competing newspapers, The Express Tribune was talking about issues prevalent but ...
Read Full Post
It sounded like thunder. My colleague and I stared at each other for a good 30 seconds, wondering what that noise could possibly be. Then, just as suddenly as it started, it stopped. "Maybe someone was moving furniture upstairs", offered my colleague to my quizzical expression. And then the storm came. Chaos. Panic. Fear. That wasn't thunder, nor was it people moving furniture; somebody had emptied entire magazines on our office. The Express Tribune was under fire, literally. They say when you are scared, you go numb and every minute feels like an hour. Let me tell you that I have never experienced fear ...
Read Full Post
Dear Readers, The regulars here know me by my pseudonym 'Nandita'. The head of the blogs desk has asked me to write a piece about my experiences of commenting on this page for the last couple of years. This is an attempt to enumerate the multiple reasons that compel me to visit The Express Tribune blogs on a regular basis. I started frequenting this site sometime in 2010. I had moved to a new city (yet again!) and I found myself in an unfamiliar environment with little to keep me engaged after office hours. I'd spend the evenings reading books or articles/blogs on the internet while ...
Read Full Post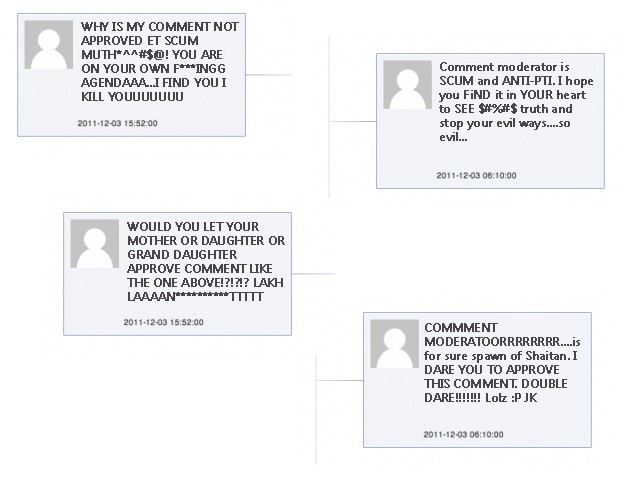 It's 5:00pm. As people sign off from work and head on to meet their friends and family, I switch on the computer and log in to The Express Tribune comments dashboard. My work has just begun. As cyber space gets ever more populated, you find words, more words and more words floating about. Everyone has something to say; gossip to share; an opinion to express; or just simply babble for sake of babble. It is no different on news websites my friends – you come across a similar craze of words there too. As soon as a story is published on ...
Read Full Post
If you are dragged feet first to a dinner your intuition is warning you against, what are the chances of it actually turning out to be a fun evening? Zilch. Especially if you're coaxed to go not because of your scintillating company, but just to make up the numbers. One lone Pakistani woman at a restaurant table in a Pakistani joint should be chaperoned by another female desi, especially with the other diners being men. In case you're thinking that these men must be in the league of Brad Pitt/Johnny Depp or even Ali Zafar, please disabuse yourself of that delicious notion. ...
Read Full Post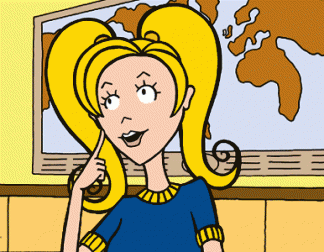 I am plump. If you see me walking by in the corridor, the first thing you will notice about me is that I am plump. No matter, what I do I just can't let go of the food that finds its way next to me. Some weeks back, at the opening of a salon, I met a woman who was all dressed up. Her manner of dressing was flawless. 'Pretty' would be a perfect word to define her, polished nails, high heels and attire. Soon she noticed me sitting right opposite her. We started talking and soon she started talking ...
Read Full Post
My last job was at The News where I edited their editorial pages for more than three and a half years. It was an interesting time at the paper and there was a tug-of-war between various sections of the publication. For instance, the Karachi edition was run by the thoroughly professional and sensible Talat Aslam (who had prior to that edited Herald for a number of years) and its front page was decidedly saner than its counterparts in Islamabad and Karachi. The organisation, editorially, at The News was different. Each city edition has its own editor and each edition ...
Read Full Post